New agreement to safeguard Kenfig dunes' rare wildlife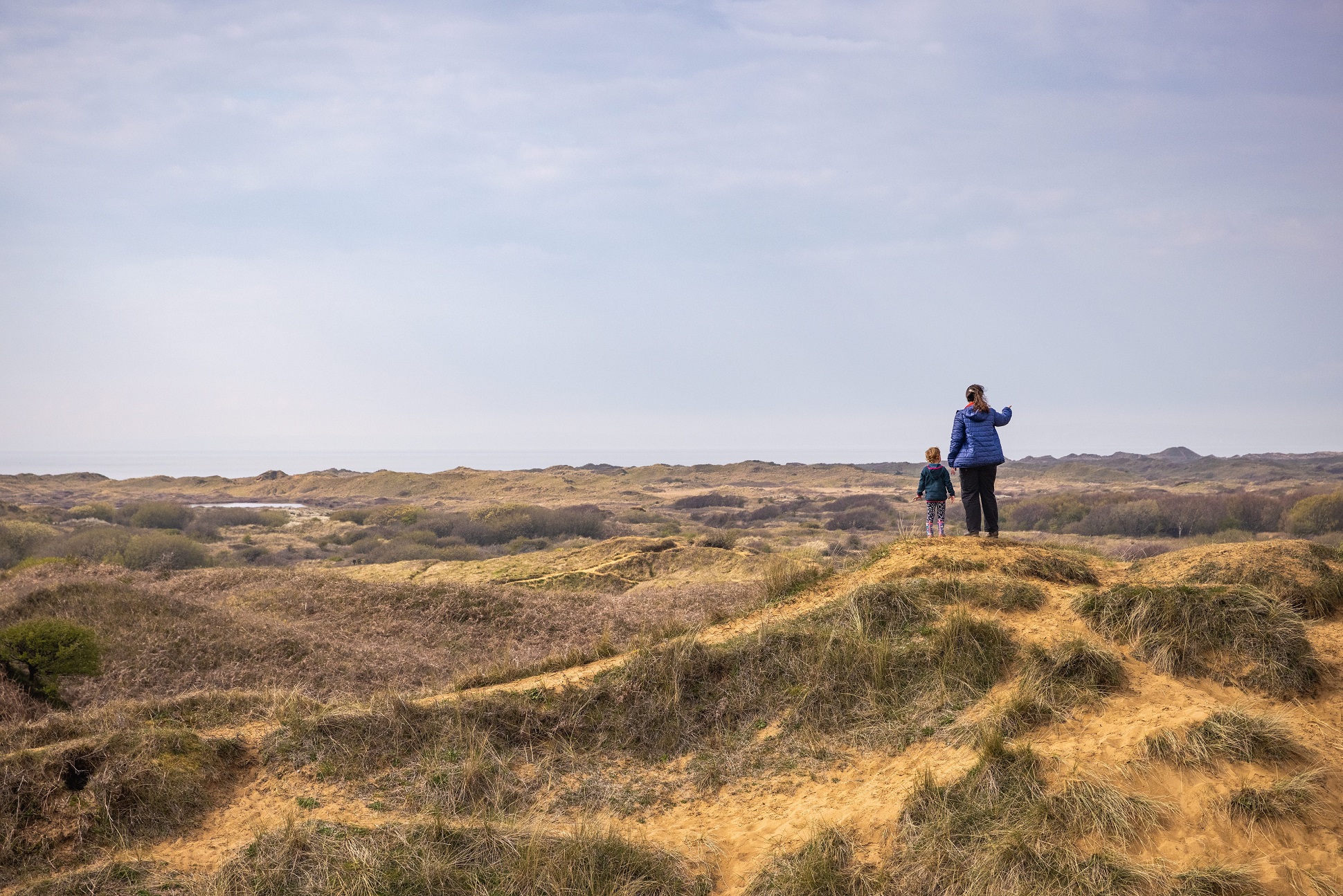 The Kenfig Corporation Trust (KCT) and Natural Resources Wales (NRW) have signed a five-year management agreement to protect the many rare species of wildlife at Kenfig National Nature Reserve (NNR).
The reserve is an exceptional site in conservation terms, comprising about 1,300 acres of managed sand dunes and wetlands on the coastline of South Wales between Porthcawl and Port Talbot.
It supports, arguably, one of most important sand dune systems in the UK with a significant population of the extremely rare fen orchid.
The site also includes the clear waters of Kenfig Pool which, at 70 acres, is the largest natural lake in South Wales.
Management of the site reverted to KCT following the end of Bridgend County Borough Council's management lease in January 2020.
KCT as landowners and NRW as custodian of the Welsh landscape have been working closely to put in place arrangements to manage the protected site.
The agreement includes work to manage the grazing of the site by livestock and controlling vegetation growth to maintain a mobile dune system – important for rare dune wildlife to thrive.
Michael Evans, NRW's Head of Operations South Wales Central, said:
"Kenfig is one of the finest examples of a sand dune habitat in Europe. It's home to many rare species of wildlife, and it must be protected for future generations.

"There's been some incredible work at Kenfig to manage the special features. The number of fen orchids at the reserve has soared from 200 to more than 4,000, a testament to all the hard work carried out at the site over a number of years.

"I'm very pleased that our work with the Trust over the last two years has made sure Kenfig has the resources and support it needs to ensure its habitats and rare species are protected and enhanced, and for people to enjoy."
Brian Davies, on behalf of the KCT, said:
"As a Trust, all we're asked to do is leave the nature reserve in an improved state from when we begin.

"Since we started working with Natural Resources Wales a couple of years ago, we've made a milestone in progress that will help preserve, improve, promote and protect the site.

"This new management agreement underlines our status, preserve where we are as a nature reserve, and financially protect ongoing improvements.

"We have a new reserve warden who will manage the work on the site – working closely with NRW to help protect and enhance its special features.

"It's a privilege and an honour to be part of that, and in signing this agreement we hope to pass on to future generations what we cherish today."
Dunes are naturally mobile and this dynamism is essential to maintain the open habitats that support so many rare and declining species.
Kenfig NNR is managed to ensure the dunes are not overcome by dense grassland and scrub woodland which stabilises them. This would result in the loss of much of the important and diverse dune wildlife.
The Sands of LIFE project, led by NRW, will continue its vital conservation work at Kenfig to manage the fast-growing vegetation to preserve the bare sand habitat.
NRW and KCT have also agreed to erect a new 5km livestock fence at the reserve to allow an extra 200 hectares of dune grassland to be grazed sustainably.
Grazing helps to control coarse grasses, bracken and scrub, and grazing animals can also create small patches of bare ground which are vital to the specialist flora and fauna found on the dunes.
Currently the northern part of the reserve is grazed and the habitat is now producing more flowering plants.
The fence will have plenty of gates and stiles to enable people to access the dunes and walk freely around the common.