Natural Resources Wales joins national conversation for change at Wales Climate Week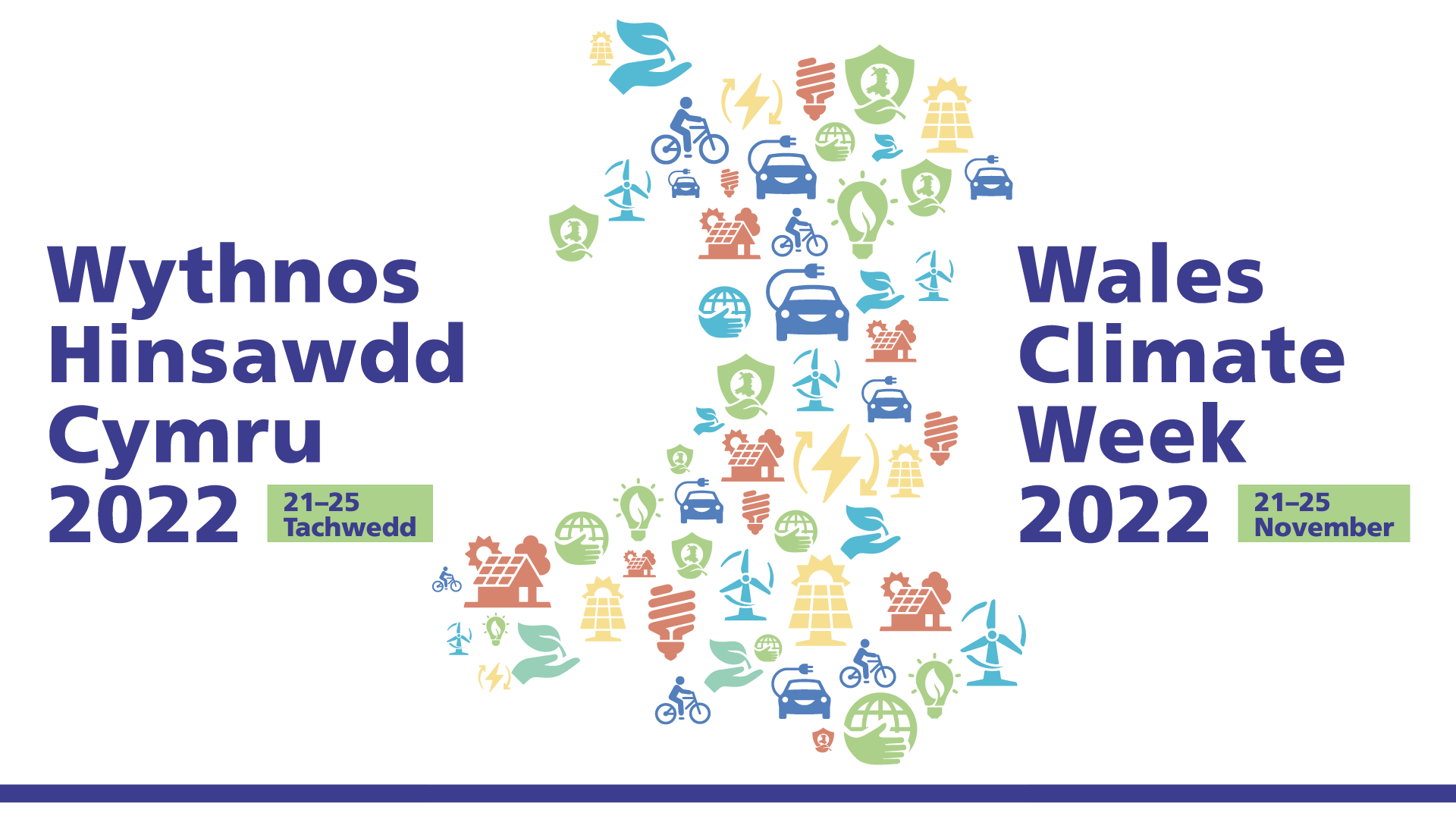 Discussions around the urgent decade of action required to shape a climate and nature positive future for Wales move closer to home this week as Natural Resources Wales (NRW) prepares to join the national conversation for change at the Wales Climate Week conference (21-25 November).
As the COP27 climate conference in Egypt comes to a close, the virtual Wales Climate Week sessions will explore how Wales can achieve its net zero ambitions by 2050 and act to safeguard our planet and natural environment. The sessions will also explore the important contribution that all parts of society can make in helping to tackle the intrinsic climate and nature emergencies in order to create a Wales that we all want to live in, now and in the future.
Colleagues from NRW will take to the virtual stage on Tuesday (22 Nov) to lead the conversation on how tackling biodiversity loss and addressing the climate emergency through delivering nature-based solutions is essential.
They will highlight how initiatives like Nature and Us (Natur a Ni) are capturing views about the concerns people in Wales have about the natural environment, and what actions are needed to create a more positive vision for the future for nature and for us.
Having completed the first phase of the national conversation, NRW will now turn its attentions to running a citizen's panel to help produce the 2050 Vision for the natural environment in Wales, considering the changes we all need to make to safeguard Wales's future.
The power of Wales's marine and coastal environments to tackle climate impacts will also be explored. Carbon absorbed and stored from the atmosphere by habitats like saltmarshes and seagrass is known as Blue Carbon. These coastal wetlands are being recognised for their role as nature-based solutions for combatting climate change, providing flood protection and increasing biodiversity.
Natural Resources Wales (NRW) has evaluated the scale of carbon storage and capture around the coast and is now exploring how its management of coastal and marine ecosystems can further contribute to targets for Net Zero. This work includes sharing details of a joint project with Cardiff University on people's understanding of the relevance of the nation's blue carbon potential and how it can be harnessed to tackle climate change.
Natural Resources Wales (NRW) will also showcase how habitat restoration and creation can make a vital contribution to reducing carbon emissions and increasing carbon storage in a range of habitats such as peatlands which cover approximately 4% of Wales's total land area.
Peatlands, made up of partially decayed organic material such as plants, are waterlogged landscapes, which form as bogs and fens. They can take hundreds of years to develop and are vital at capturing and storing carbon. NRW will provide information about the work it is doing to preserve and restore these landscapes through the National Peatland Action Programme over the coming years.
Speaking ahead of the conference, Chief Executive of Natural Resources Wales Clare Pillman said:
As the COP27 conference underlines, we remain at a critical point where an urgent decade of action is needed if we are to make any real and lasting impacts in our response to the nature and climate emergencies.
While the conference will focus on the challenges in tackling the continued threat of climate change, it will rightly do so alongside the cost-of-living crisis and how Wales can deliver solutions to this twin challenge for households across Wales.
We are determined to play our role as part of the Team Wales approach required to achieve this change. As our forthcoming corporate plan will demonstrate, we will accelerate the actions we are taking for nature and climate in Wales over this critical decade, helping to ensure the future of our planet, and everyone and everything that depend on it is safeguarded and enhanced.
To find out more about Wales Climate Week and to register, visit Wales Climate Week | Programme (gov.wales) / Wythnos Hinsawdd Cymru | Hafan (gov.wales)