Natural Resources Wales - financial impact of forest fires soars to over £500k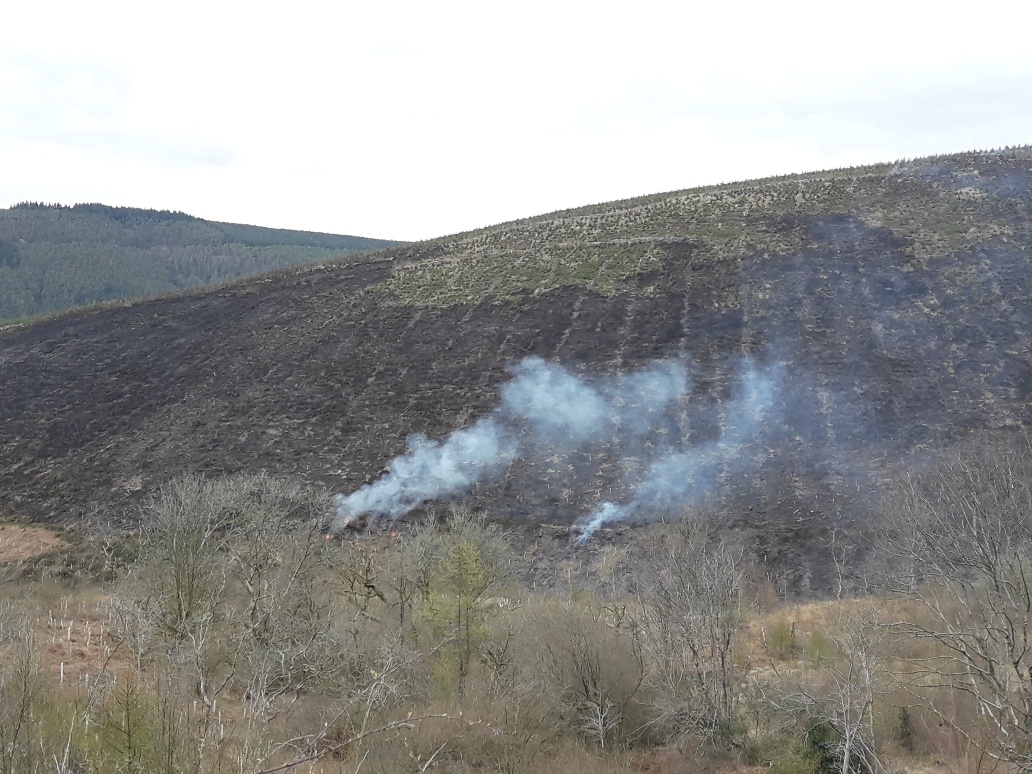 As the cost of damage to Natural Resources Wales' (NRW) managed forests from fires soars to over half a million pounds, officers have taken to social media to explain the devastation caused to Wales' landscape and wildlife.
The action comes following a spate of wildfires across Wales over recent weeks which have seen large areas of forests destroyed and wildlife killed. It has also seen additional pressure placed on emergency services who have had to respond to the fires during the coronavirus pandemic.
It is hoped the message will encourage people to think twice before setting a fire in Wales' woodland – whether deliberate or accidental, and supports the fire and rescue service-led Dawns Glaw campaign to reduce grass and wild fires.
The worst affected areas have been Bangor, Afon Wen in Dolgellau, Afan Forest, Gwaun Hepste in Penderyn, Kilvey Hill in Swansea, Esgairdafydd near Llanwrtyd Wells and Plas y Mynydd in Ceredigion.
James Roseblade is a forestry manager in the south west of Wales. He features in the vlog sharing his frustration at what he has witnessed.
James Roseblade said:
"With the climate and nature emergencies that we are all facing, wildfires are the last thing the Welsh landscape needs.
The fires have resulted in a significant financial loss of £500k to NRW. This  includes the loss of thousands of newly planted trees.
The impact on nature and wildlife, particularly at this time of year with ground-nesting birds, is absolutely devastating.
The latest fire on Sunday 17 May at Plas Y Mynydd spread on to the adjacent hillside destroying a Site of Special Scientific Interest and peatland vegetation. This will have impacted wildlife and released carbon in to the atmosphere."
Dylan Williams, an operations manager in north Wales is also the NRW lead officer for Dawns Glaw and works closely with the emergency services on the issue of wild and grass fires.
Dylan Williams said:   
"One of the fires was caused by a rogue spark from a garden fire causing it to spread into the forest. Before setting that garden fire, please think about whether it is essential or not. Things can so easily get out of hand.
Where fires are being set deliberately, the offenders are not only damaging the environment, they are putting themselves, emergency services, and local residents in real danger.
 NRW is working with the fire and rescue service, police and other partners through Operation Dawns Glaw to prevent fires of this nature and I would ask anyone who witnesses someone setting a fire, or has information about who is setting fires, to report it to police by calling 101."
To report a fire as it is happening call 999. To report information about a fire call 101.
You can also pass on information anonymously via the independent charity Crimestoppers anonymously on 0800 555 111.