Natural Resources Wales creates partnership opportunity for new woodland in Anglesey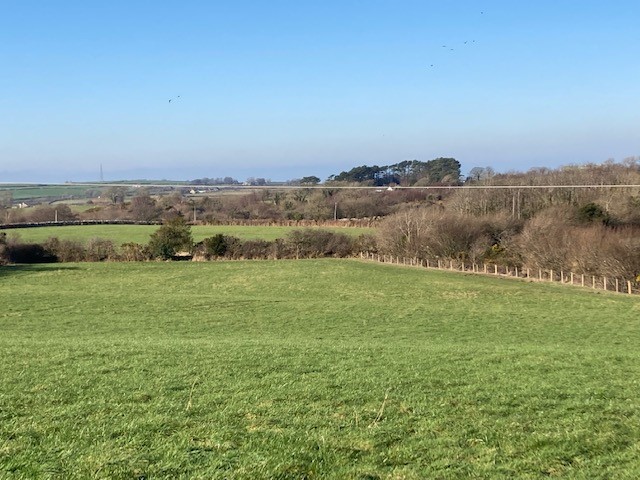 Communities surrounding Ty'n y Mynydd on Anglesey are being invited to submit their ideas to enter in to long-term partnership agreement with Natural Resources Wales (NRW) and help shape the plans and design for the new woodland in this area.
The land was purchased by NRW in February last year as part of a wider project to increase woodland cover on the Welsh Government Woodland Estate and contribute towards tackling the climate and nature emergencies.
Following the results of the online and face to face public consultation opportunities  held in June last year, the site has been divided in to two areas to help meet the objectives identified as part of the feedback.
The first area (approximately 4.5ha) will be planted as a mixed woodland and will include  species, such as Oak, Hazel, Hornbeam, Wild cherry, Scots pine and Guelder rose, to help ensure resilience against the threat of pests and diseases and climate change.
The second area (approximately 6.5ha) is being offered as a partnership working opportunity to help deliver sustainable opportunities to grow food, trees, support nature's recovery and for community involvement.
Local communities and individuals are being invited by NRW to submit their ideas via an Expression of Interest. Further detail can be found here: Login, e-PIMS (cabinetoffice.gov.uk)
Example ideas for the partnership could include plans for a community woodland, community agriculture or food growing, or orchards.
NRW will then work with successful submissions to co-design the partnership opportunity and enter into an agreement.
The new woodland will form part of The Queen's Green Canopy tree planting initiative with planting set to commence in March 2023 when we will be holding volunteer planting days, so people can come and get involved.
Miriam Jones-Walters, Specialist Advisor Land Stewardship for Natural Resources Wales said:
We're really pleased to be able to offer partnership working as part of the designs for the new woodland and want to thank everyone who took the time to share their feedback with us.
Whether you represent a community group or are a local farmer, this is an exciting opportunity for us to be able to work in partnership with those who live and work in the surrounding communities to test out and demonstrate ways in which we can increase tree cover, integrated with other land uses.
We would encourage people who are interested in this opportunity to share their ideas with us.
The closing date for expressions of interest is 15 March. 
You can find more information and view the plans for the site via NRW's project page: Woodland creation at Ty'n y Mynydd –partnership working opportunity - Natural Resources Wales Citizen Space - Citizen Space (cyfoethnaturiol.cymru)