Natural Resources Wales bolsters leadership team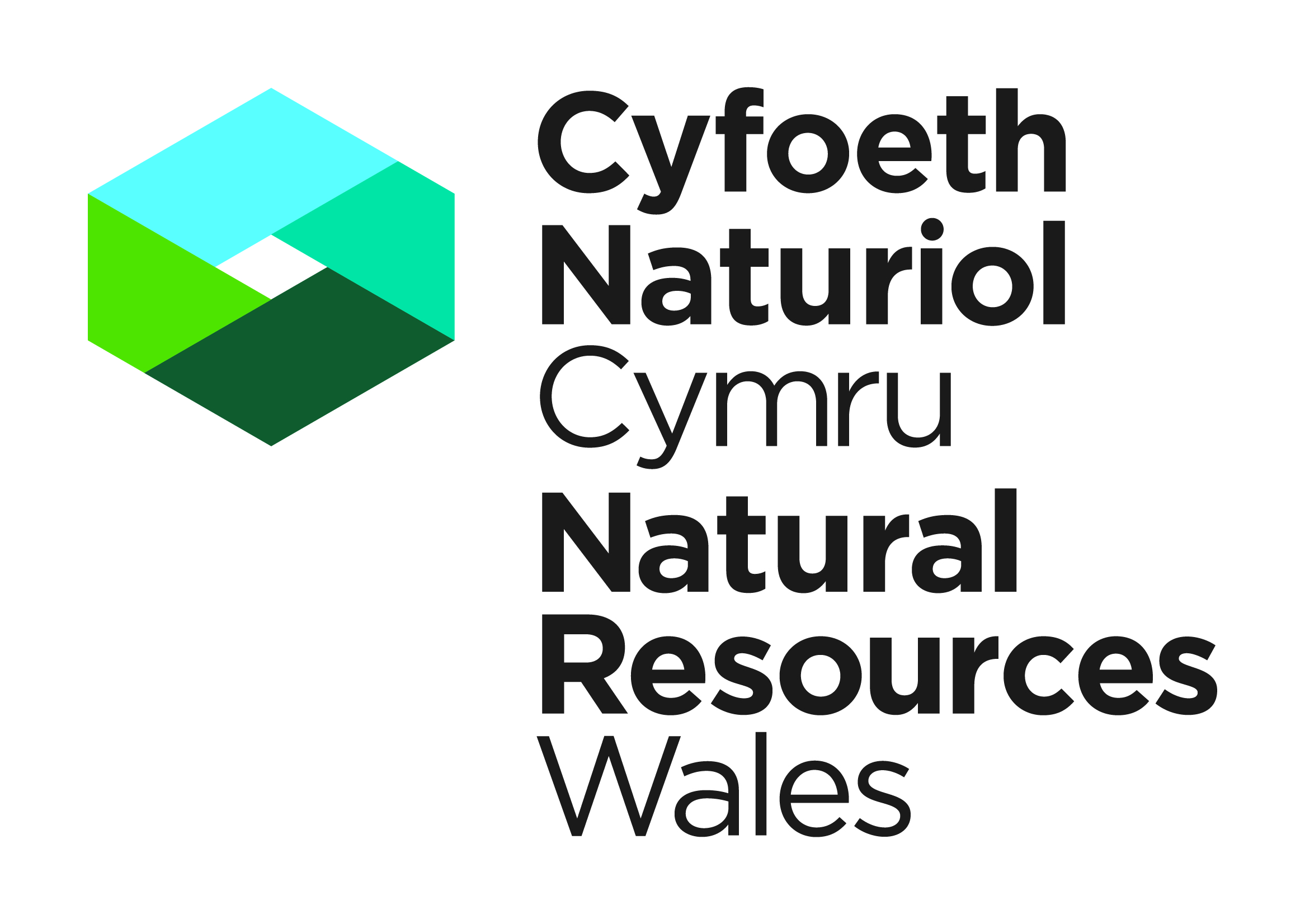 Natural Resources Wales (NRW) has today (11 May 2020) announced four key appointments to its leadership team.
Sarah Jennings joins NRW in the newly created post of Executive Director of Communications, Customer and Commercial.
Her priorities will focus on strengthening partnerships and building a compelling narrative around our mission to tackle the climate and environment emergencies. She will also provide strategic leadership to the future direction of relationships with new and existing stakeholders and lead the commercial income generation and procurement functions at NRW.
Rachael Cunningham will succeed Kevin Ingram as Executive Director of Finance and Corporate Services. Rachael will steer the transformation of the finance and ICT teams and manage the internal audit, estates and facilities management teams.
Welcoming the appointments, CEO of NRW Clare Pillman said:
"I am delighted to welcome Sarah and Rachael to NRW where they will join a passionate team, committed to tackling some of the greatest environmental challenges of our time.
"While each brings with them a broad range of experience and expertise, they have also demonstrated their passion for protecting Wales' natural environment and eagerness to build a strong and successful NRW.
"I know each will play a key role in driving the organisation towards this vision and I look forward to working with them when they join the team in the autumn."
Sarah Jennings joins NRW from Hywel Dda University Health Board where she is Director of Partnerships and Corporate Services.
Outlining her vision for her new position, Sarah said:
"I am delighted to be joining NRW at a time when it has never been so important to build alliances with our partners, customers and public to work together on solutions for the climate and environmental emergencies we all face. It will be a privilege to be part of the team and have the chance to be part of building a movement that makes lasting impact."
Rachael Cunningham brings with her a wealth of experience from the private and public sector. She joins NRW following a 17-year career at the DVLA where she was appointed the agency's Finance Director in 2013.
Speaking of her appointment, Rachael said:
"I am absolutely delighted to be joining NRW. The opportunity to play a role in helping the organisation to realise its potential and to achieve its long-term vision is one too good to miss. I care deeply about leaving the best legacy possible for future generations in Wales and I can't wait to get started."
NRW have also announced the appointment of Professor Peter Freer-Smith as Head of Knowledge and Evidence and Naomi Lawrence as Head of Customer Experience.
Professor Peter Freer-Smith will bring with him decades of experience when he takes up the role of Head of Knowledge and Evidence.
Peter has held the position of Chief Scientist for Forest Research UK and was also the Forestry Commission's Chief Scientific Adviser. He is currently working in the Department of Environmental Science & Policy at the University of California, Davis.
Naomi Lawrence joins NRW from the Met Office where she has spent the last 16 years leading a range of transformation projects in a number of customer-facing roles.
Marking the appointments, Chair of NRW Sir David Henshaw said:
"NRW has a key part to play in the Welsh Government's ambitions to future-proof Wales' natural environment.
"These appointments are pivotal in helping us to achieve these goals, and they further underline our ongoing development and strengthening of capabilities right across the organisation. I congratulate them all on their appointments and look forward to welcoming them to NRW."