Monmouth man admits three illegal waste offences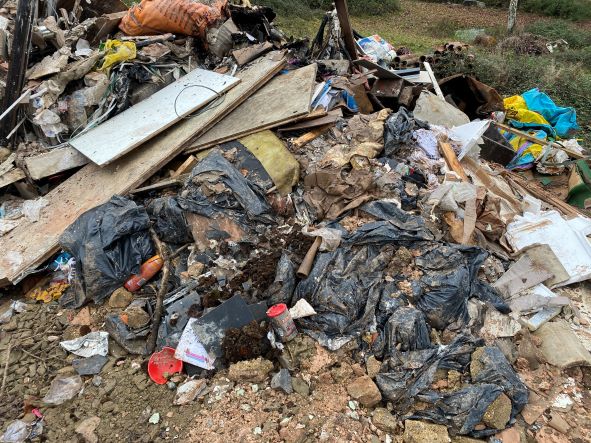 A man in Monmouthshire has been ordered to pay a total of £13,542  in fines, costs and victim surcharges, after admitting to three waste related charges at Newport Magistrates Court.
Mr Johns pleaded guilty to disposing of controlled waste at Glannau Farm, Monmouthshire, in a manner likely to cause pollution to the environment or harm to human health; failing to comply with a stop notice issued by Natural Resources Wales (NRW), and submitting controlled waste or knowingly causing controlled waste to be submitted to a listed operation at the Farm without an environmental permit.
NRW officers visited the farm in May 2020 after receiving reports regarding waste activities
Multiple deposits of waste were found, including construction and demolition waste, household waste,  wood, plastic, metals, and soil as well as evidence of burning of waste, presenting a risk to the environment and human health
During subsequent visits, NRW officers observed further offending of the same nature and stop notices were served on Mr Johns in an attempt to prevent the illegal activity.  
At the hearing on 23 November 2021  Mr Johns was ordered to pay a total of £13,542 in fines and costs by a District Judge.
£2,160.00 for each of the three offences together with a victim surcharge of £190.00 and a contribution towards costs in sum £6,872.00
John Jowett, Enforcement Officer, at Natural Resources Wales said:
"Waste crime not only impacts the environment but also people's health and their local communities as well as undermining legitimate businesses operating within the waste industry.
I hope this result sends out a message to all those involved in the illegal storing and depositing of waste, that we take this activity extremely seriously and we will always take the appropriate steps to protect our natural resources and the communities which we serve."
Anybody who suspects illegal waste activity in their area should report it via NRW's incident hotline on 0300 065 3000.