Man arrested for illegal burning of waste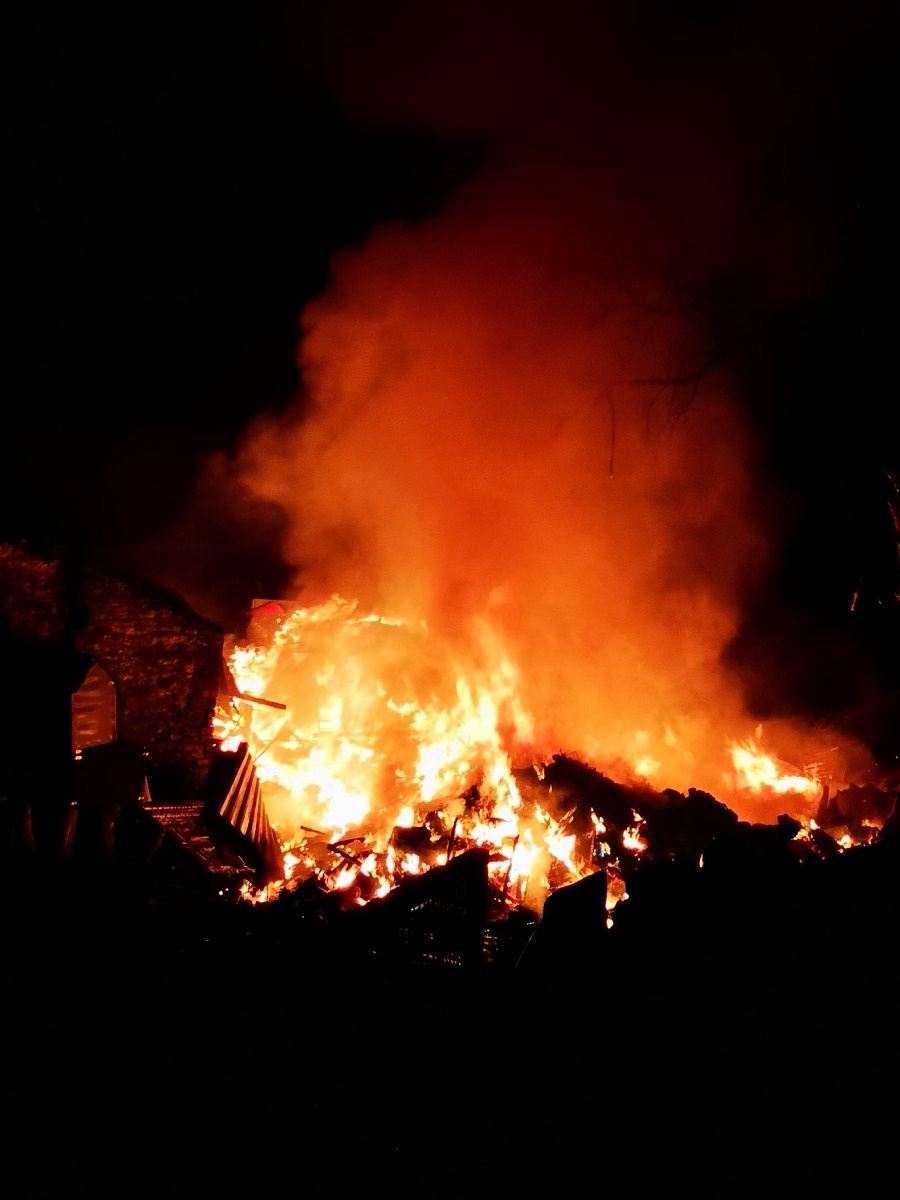 A man has been arrested in connection with the illegal burning of waste in the Llanelli area, following an investigation by Natural Resources Wales officers.
Smoke from the burning waste has caused concern for people living in the vicinity.
NRW is working with its partner agencies, Mid & West Wales Fire and Rescue Service, Carmarthenshire County Council and Dyfed-Powys Police to tackle waste crime across the county and has appealed to the public for help.
Pippa Sabine, Tackling Waste Crime officer for NRW, said:
"If an offer seems too good to be true then beware, it is highly likely that the carrier is operating illegally and dumping waste where it will harm the local community and the environment.
"On average a legitimate waste carrier charges around £52 to remove a car boot sized bundle of waste while a van load would cost £166 and an average skip load around £230.
"If you are being charged less then ask if they are a registered waste carrier and check our public register.
"Please report any suspicious or illegal activity to the NRW incident hotline on 0300 065 3000."
The Arson Reduction Team, Mid and West Wales Fire and Rescue Service have assisted NRW and Dyfed Powys Police as part of this operation.
Arson Reduction Team Police Sergeant Marc Davies said:
"Protecting our communities is a key priority for Mid and West Wales Fire and Rescue Service. 
"The illegal dumping and burning of waste causes a serious nuisance to the surrounding community and whilst fire crews are dealing with these incidents, they are unable to attend other emergency calls. 
"It is vital that we work closely with our partners in tackling this crime and support them with their investigations and enforcement."
Sergeant Gemma Davies from Llwynhendy Neighbourhood Policing Team added: 
"We rely on our community to share information with us to target and tackle crimes of this nature.  
"By working with partner agencies, we can effectively deal with offences, keep our communities safe from harm from such offences and reduce demand placed on front line policing."
The public can contact 101 to provide information or report offences or can do so anonymously through Crimestoppers.
To check the NRW public register visit https://naturalresourceswales.gov.uk/permits-and-permissions/check-for-a-permit-licence-or-exemption/?lang=en