Long-term plans for Clocaenog Forest put out to public consultation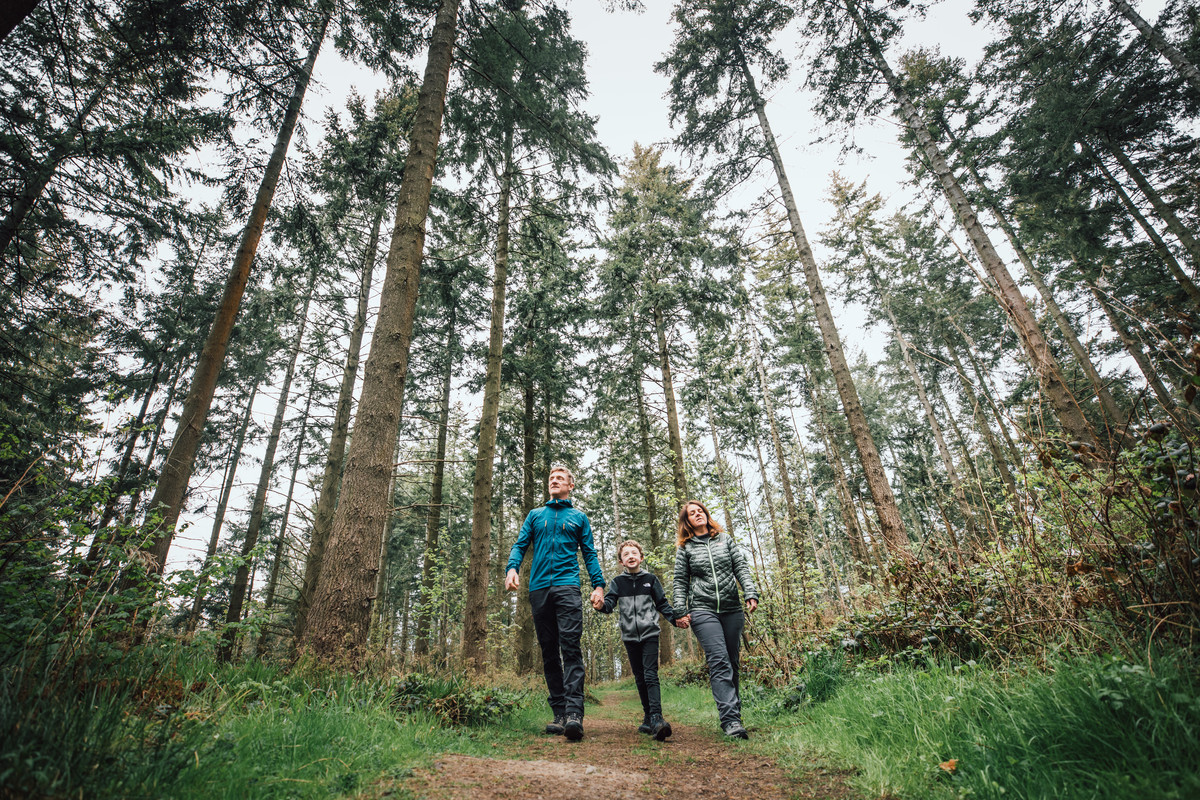 A ten-year plan for how Clocaenog Forest is managed has been put out to public consultation by Natural Resources Wales (NRW).
NRW – which manages the Welsh Government Woodland Estate across Wales – has developed a management plan in order to improve the forest's biodiversity and long-term resilience to climate change, so that future generations will also be able to enjoy the benefits the forest provides.
The Clocaenog Forest Resource Plan (FRP) sets out long-term objectives and proposals for the future management of the woodlands and the trees within them. The plan being consulted on contains several aims including restoring ancient woodland and controlling diseased larch trees.
Clocaenog Forest covers 4,126 hectares and lies within the Mynydd Hiraethog/Denbigh Moors Site of Special Scientific Interest (SSSI). The site is predominantly coniferous and is managed in a way that conserves and enhances wildlife, produces timber, generates electricity, and provides recreation opportunities for walkers, cyclists and horse riders.
Clocaenog Forest also employs a trial forest management technique known as continuous cover silviculture. This process involves creating more diverse forests to reduce the risks posed by future changes to the climate.
The consultation will be open until 25 February 2022. People can read the plans in detail and leave feedback via NRW's online consultation hub.
Aidan Cooke, Senior Forest Operations Officer from NRW said:
"We want to ensure that Clocaenog Forest is used in such a way that benefits the local environment and habitats as well as local communities. We know how valued our woodlands are, and we want to make sure the people who use them are provided with the opportunity to feedback on our plans.
"Our forests offer so many benefits to the natural world and to our communities. They are crucial in the fight against climate and nature emergencies, provide good quality timber for us to use, and important places for us all to spend time in the outdoors – none more so important than during the Covid-19 pandemic.
"This consultation gives local residents a chance to give their views on the plans for Clocaenog Forest and to help us make sure we set and meet the right targets for the area and its future generations."
Residents can search for 'Natural Resources Wales Clocaenog Forest Resources Plan consultation' on any internet search engine and follow the links to the consultation page.
Anyone wishing to participate but unable to view the proposal on NRW's online consultation can contact 0300 065 3000 and request a hard copy.
Residents who wish to send feedback by post can send it to: Natural Resources Wales, Clawdd Newydd, Rhuthun, Sir Ddinbych, LL15 2NL.
All feedback and questions will need to be returned by 25 February 2022 at the latest.