Cors Caron visitor boardwalk closed for restoration and repair work - November 2022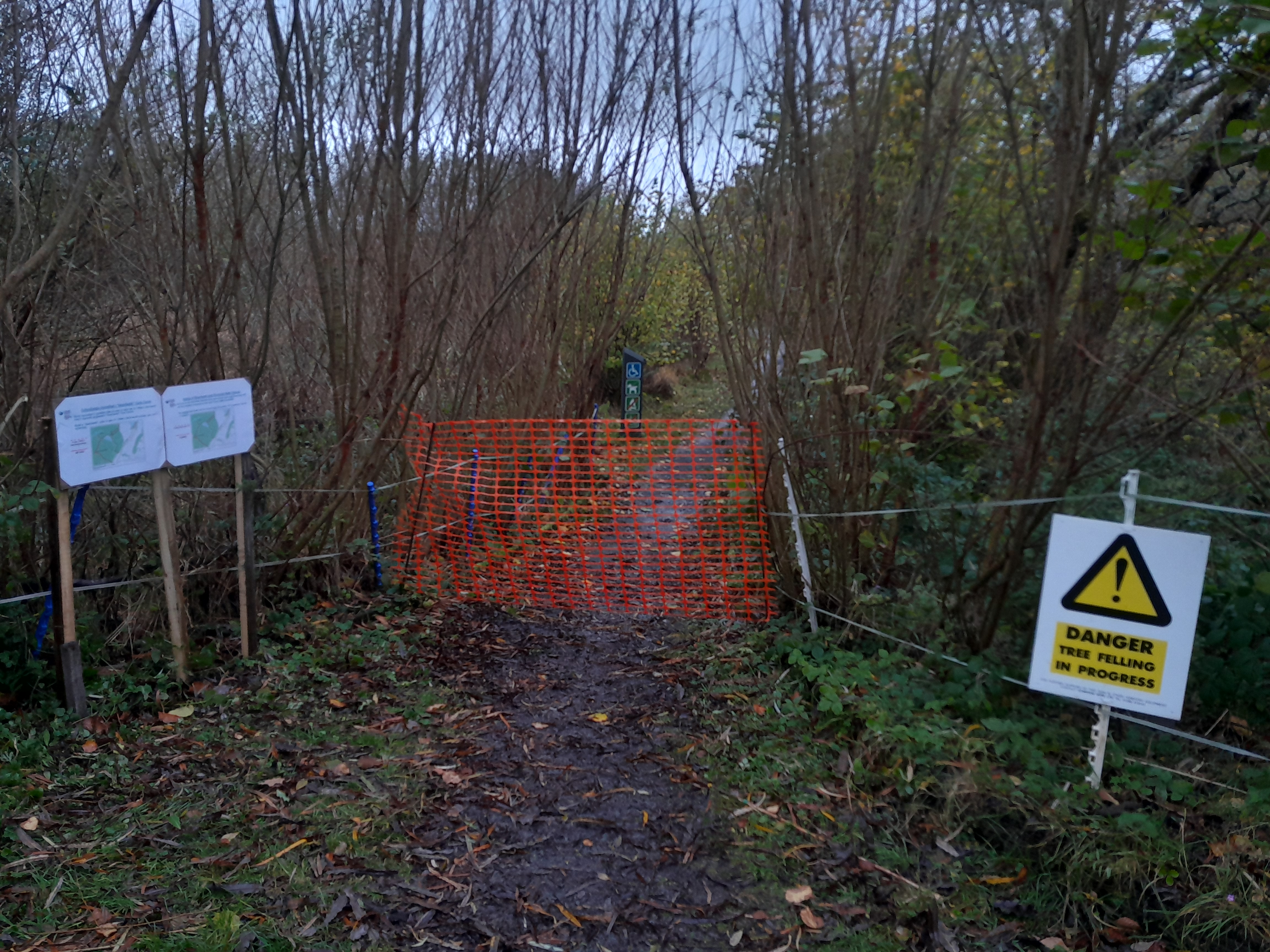 Natural Resources Wales's (NRW) LIFE Welsh Raised Bogs Project will begin restoration work this November which will see the main visitor boardwalk at Cors Caron National Nature Reserve (NNR) closed.
The southern section of the main visitor boardwalk is currently closed to visitors due to scrub (small tree) removal work taking place. From 15 November the whole visitor boardwalk will close due to maintenance work for two weeks.
The work will see the removal of scrub (small trees) that are currently soaking up water from the bog causing it to dry out. At the same time, the wooden boardwalk will be replaced with a more durable nonslip material.
This will be in keeping with other work that has been done previously in the year, to improve and upgrade the boardwalk for visitors.
Rebecca Thomas, LIFE Welsh Raised Bogs Project officer, said: "The scrub removal is an essential part of the project's work to improve the condition of Cors Caron NNR, and replacing the boardwalk will improve access for visitors to the site. We apologise for any inconvenience this work will cause."
Visitors will still be able to access the Railway line walk until the work is complete in December. Signs have been placed to notify visitors of the closures on the reserve.
After the work takes place the LIFE project will continue to monitor the site's recovery with the aim of making it more resilient and helping to store more carbon in the face of increased climate change pressures.
For more information about the project, visit Natural Resources Wales / New LIFE for Welsh Raised Bogs