Keep your eyes on the stars for Welsh Dark Skies Week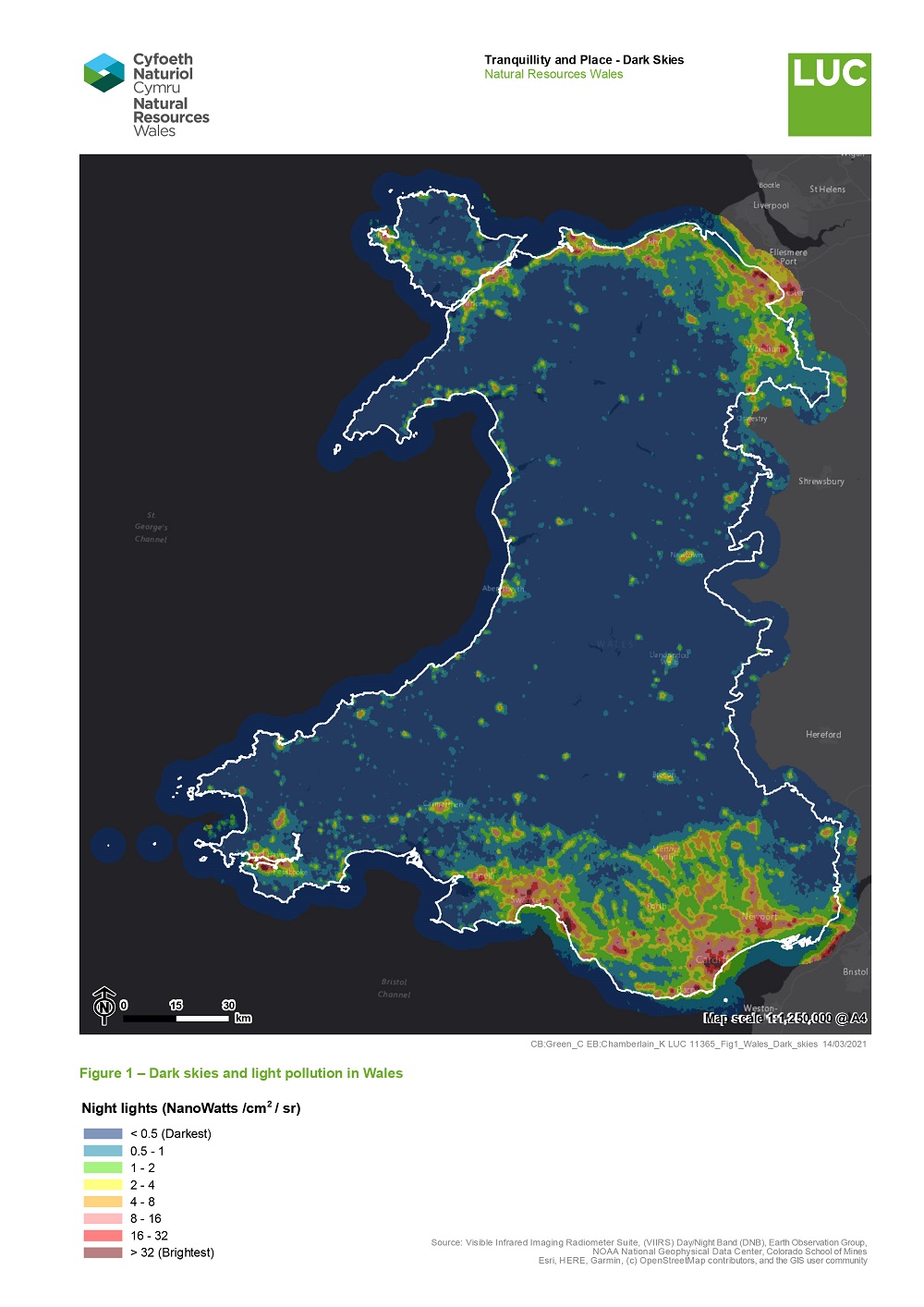 If you've dreamed of exploring the stars, then the Welsh Dark Skies Week will transport you to a wonderful new world.
With a week of events starting on Saturday, (February 19) many as online talks, ranging from Our Dark Skies, a Beginners guide to Orion, Taurus, and Gemini, Astroarchaeology and Astrophotography, they are sure to inspire people to head out in the countryside or their back gardens after dark to gaze at the stars.
Natural Resources Wales will be playing its part as Katrin Raynor-Evans, a Water Quality Permitting Officer for NRW, will be leading a talk on 'Exploring Astronomy & Space through Philately'.
Katrin said:
"'I am very excited to be taking part in the first Welsh Dark Skies Week.
"This is a great opportunity for organisations, volunteers and people with a passion for protecting our skies to highlight the challenges that we face.
"Whether you live in a light polluted city or dark sky location, exploring our cosmos through philately is a unique and interesting way to learn all about the Universe and space exploration.'
Welsh Dark Skies Week organiser Dani Robertson, said:
"The inaugural Welsh Dark Skies Week is the opportunity to virtually travel some of Wales' darkest landscapes, through our online events. Covering everything from astronomy to archaeology, this week caters to a wide range of interests, all whilst raising awareness around light pollution.
"All eight National parks and AONB's will be sharing advice and tips on how to be Dark Sky Friendly on their social medias this week, so make sure to follow and join in."
And NRW's web-based map of Dark Skies and Light Pollution in Wales will be an invaluable tool in identifying the best locations for star gazing, often to be found at NRW-managed sites.
The Dark Skies and Light Pollution in Wales map was sourced from satellite imagery taken after midnight when many lights are turned off. 
It showed that more than 68 % of Wales and 95% of our Welsh National Parks and Areas of Outstanding National Beauty fall within the two darkest night sky categories. The amount of light emitted in some built up areas appear to be decreasing too through local authority lighting policies and retrofitting dark sky friendly lighting. 
The evidence from the map can help direct action to where it can most make a difference, support planning guidance and new dark sky designations.
Jill Bullen, Landscapes Lead Specialist Advisor for NRW, said:
"Places with dark skies are important for us to experience the night sky and can benefit our health and wellbeing as well as local wildlife. 
"The Dark Skies and Light Pollution in Wales web-based map has been viewed almost 2,500 times since its release less than a year ago which is excellent.
"If this inspires more personal, organisation and authority led action on switching off when it's safe to do so and installing dark sky friendly lighting, then this dark sky resource is delivering well for Wales."
You can view the Dark Skies and Light Pollution in Wales here: https://luc.maps.arcgis.com/apps/opsdashboard/index.html#/1cd6ba8a1d7d4a62aff635cfcbaf4aec
You too can be part of this year's Star Count between 26 February to 6 March, by counting the stars above you to help measure our dark skies.  Let's count the stars above Wales and add our results to the national picture.
Further information can be found from Be a part of Star Count 2022 this February - CPRE
Details of Wales Dark Skies Week events will be available from https://www.discoveryinthedark.wales/darkskieswalesweek