Investigations into environmental incidents continue during lockdown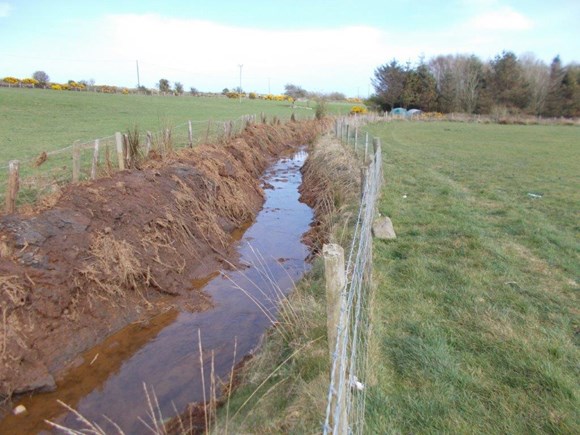 Natural Resources Wales (NRW) is carrying out a joint investigation with North Wales Police's Rural Crime Team to investigate damage to water vole habitat in North East Anglesey.
The incident was reported to NRW by a member of the public concerned that damage to a water vole habitat was taking place.
Environment Officers attended the incident and discovered extensive works had been carried out without the necessary permits.
As a Category 1 Emergency Responder, NRW has a duty to respond to environmental incidents.
Measures are in place to continue with investigations during lockdown, within the Government's Covid 19 social distancing guidelines.
Huw Jones, NRW's Environment Team Leader for Anglesey and Arfon said:
"Works on a main river require permission from us.
"If landowners are planning to carry out works on rivers or riverbanks, it's important to ensure that appropriate permissions are in place beforehand. We can then advise on wildlife and environmental constraints as well as ensuring that flood risk is not increased as a result of the proposals.
"This remains the same during the current lockdown and, as part of our essential work during this period, we will continue to investigate incidents where potential damage has been caused."
Rob Taylor, NWP Rural Crime Team Manager added:
"Disturbing a protected species such as a water vole, or damaging their habitat, can constitute an offence under UK law.
"We deal with a variety of wildlife and habitat offences with our colleagues at NRW and during these times that work continues to help protect our countryside and environments."
To report an environmental incident, please contact NRW's freephone hotline, open 24/7, on 0300 065 3000.