Illegal waste removed from Llandow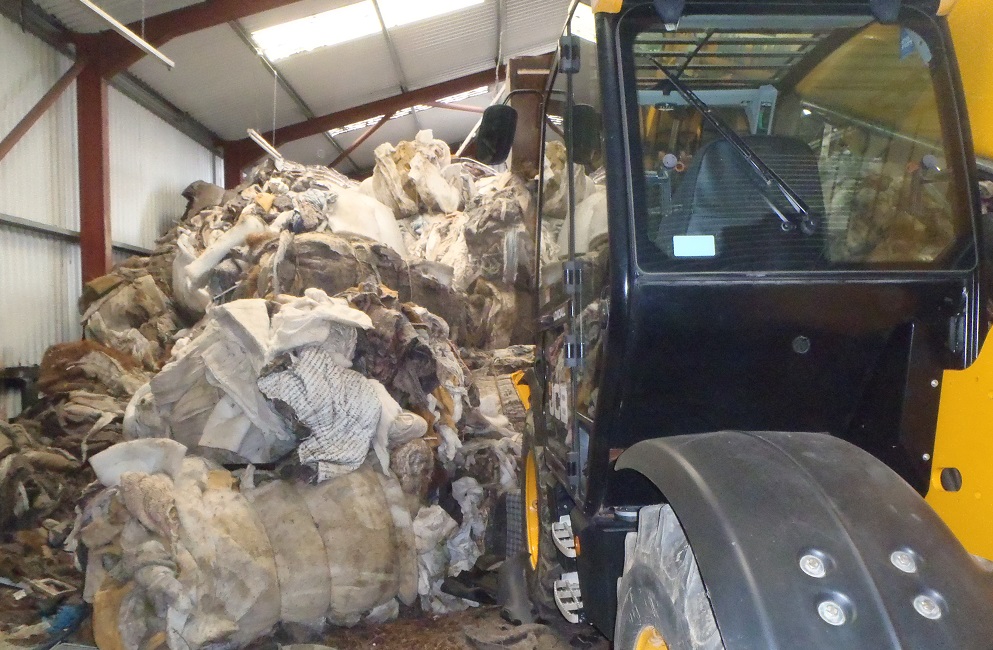 A clean-up operation to remove waste mattresses illegally dumped on a site in the Vale of Glamorgan has taken place.
Natural Resources Wales oversaw the removal work at Llandow Trading Estate following a successful 2017 prosecution against Victor Keseru and Nathan Thomas, who admitted depositing 336 metric tonnes of baled mattress material at the site.
Su Fernandez, Senior Environmental Crime Officer for NRW, said: 
"Mr Keseru and Mr Thomas operated a mattress recycling and disposal company called Envik Recycling Services and were responsible for importing and depositing waste baled mattresses. 
"Waste mattresses had been tipped outside in the open and had also been used to fill up an on-site warehouse from floor to ceiling high.
"Customers had paid Envik for the disposal/recycling of waste mattresses, and so they had benefited financially from this illegal activity." 
At Cardiff Crown Court both defendants were given six months prison sentences suspended for two years, ordered to pay a Court Compensation Order of £26,000 plus £6,500 costs each and ordered to do 225 hours unpaid work. 
This compensation order totalling £52,080 recouped from the defendants will pay for the removal and disposal of the waste at an authorised facility by qualified contractor engaged by NRW. 
Su added: 
"The waste posed a risk to people and the environment and the cost of its removal would have weighed heavily on the public purse if the compensation order had not been made.
 "We will continue to clamp down on the illegal waste trade to protect our natural resources and our communities, and to ensure a level playing field for businesses who operate within the law."