Have your say on NRW's wild bird licences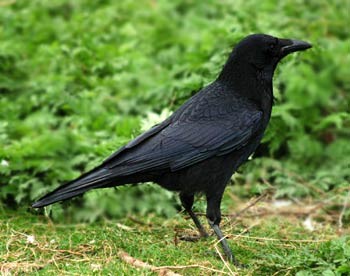 Natural Resources Wales (NRW) is inviting people to have their say on the future of licences for wild bird control.
All wild birds are protected by law. There are, however, specific circumstances where NRW permits the control of wild birds where non-lethal methods have failed.  These include where there is a need to protect public health or safety, to prevent serious damage to crops, livestock or fisheries, or to conserve other species of wildlife.
The consultation forms part of NRW's review process, looking at the different types of permissions it offers for controlling wild birds, and the processes used to deliver these activities. 
NRW is encouraging everyone with an interest to share their views on the proposals as part of a 12-week online consultation.
Nadia De Longhi, NRW's Head of Regulation and Permitting said:
We are committed to delivering a licensing system which is effective, practical and proportionate for users, while providing the necessary protection for birds.
This 12-week online consultation is a key part of our review as we look to improve the way we work. It will help shape our future approach to the permissions we give for shooting and trapping wild birds in Wales and the destruction of their eggs and nests.
We want to hear your views on our proposals – and encourage people to have their say.
The online consultation is open until 11 November and is available to view at:
 Consultation on NRW's approach to regulating the shooting and trapping of wild birds in Wales - Natural Resources Wales Citizen Space - Citizen Space (cyfoethnaturiol.cymru)