Hafren Forest Live Cam offers bird's eye view of ospreys from home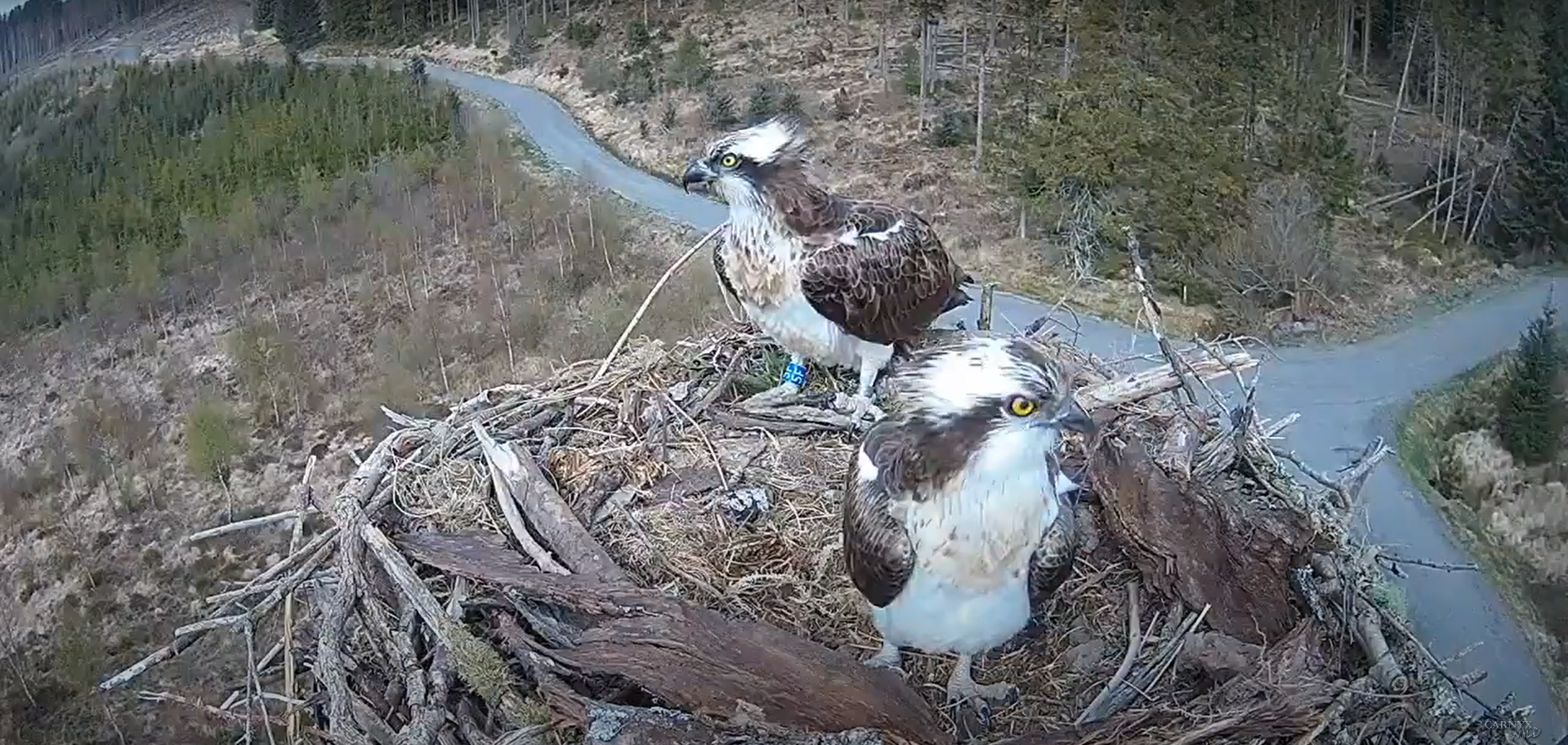 A newly installed live camera feed of the nest of the Hafren Forest ospreys is giving people the chance to stay in touch with nature without leaving home.
With the Coronavirus lockdown being extended for three weeks, the new live feed installed by Natural Resources Wales (NRW) offers people a close-up view of one of the rarest birds in the UK.
Ospreys have been nesting at Hafren Forest, near Llanidloes since 2014 and have been closely monitored to record their movements and breeding behaviours.
Rhys Jenkins, Senior Officer for Land Management said: "The live feed is a fantastic way for adults and children to enjoy the special wildlife of Mid Wales without leaving home.
"This is really important at a time when the measures to tackle Coronavirus mean people cannot get out and enjoy them first hand.
"There has been a lot of activity at the site since the ospreys returned to the UK from their winter home in west Africa.
"We have had quite a stable pair at the site for a few years, but it looks like another female has taken the place of the previous resident female.
"We will be giving regular updates on their progress on our social media accounts throughout the summer until they return to Africa in September."
The live feed can be reached for free by using this link: https://bit.ly/GweilchClywedogOspreys.
NRW is continuously reviewing the current situation to make the best decisions on the way the operations are run.
To help slow the spread of coronavirus, most NRW staff are working from home for the time being. However, key workers and essential workers are still carrying out their critical work.