Group to target illegal arson and off-roading in North Wales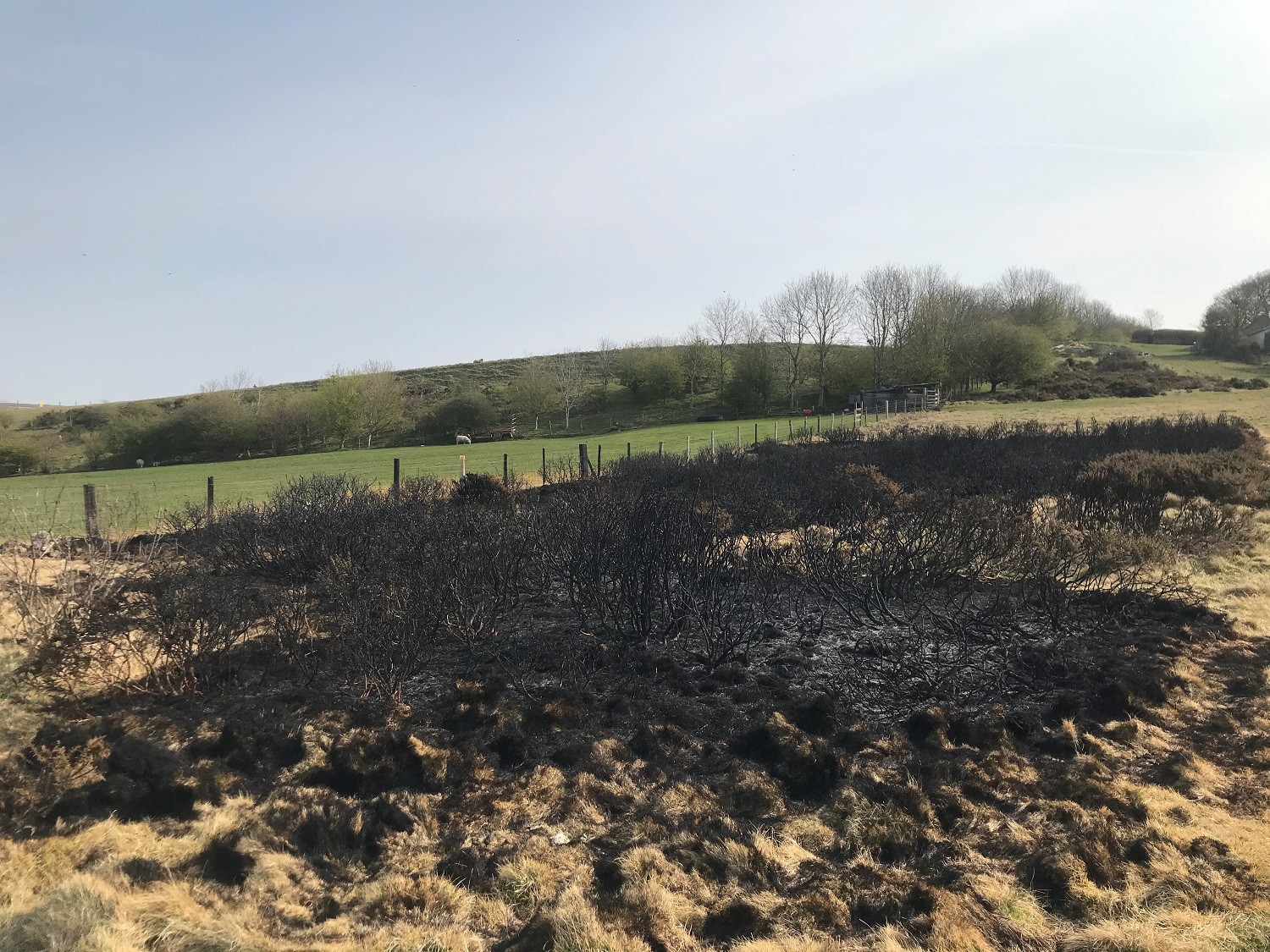 Organisations from across North Wales will come together this weekend to highlight the importance of protecting some of our most iconic upland landscapes.
On 15-16 July, Natural Resources Wales (NRW) officers will join forces with North Wales Fire and Rescue Service and North Wales Police to engage with members of the public on Halkyn Mountain and also Ruabon and Llantysilio Mountains and Minera Special Site of Scientific Interest (SSSI) as part of the arson prevention and illegal off-roading campaigns.
Wildfire is an increasing issue across Wales and is officially recognised as a major UK hazard, with its inclusion in the National Risk Register of Civil Emergencies.
Upland wildfires can be caused by the discarding of cigarettes or use of disposable barbeques, deliberate arson, discarded glass/bottles which then magnify the heat of the sun and land management techniques such as prescribed moor burning getting out of control or burning brash too close to moorland vegetation.
Illegal off-roading can put both people and nature at risk, the costs for the ensuing clean-up and restoration is significant and the damage to nationally important and protected sites can be devastating.
Rhys Ellis, NRW Environment Team Leader, said:
"Wildfires and illegal off-roading in the uplands is a monumental danger to people, wildlife and our environment.
"The rising temperatures and prolonged dry spells caused by the climate emergency has resulted in increased wildfire risk, therefore any arson only worsens the likelihood of impact to the public and wildlife.
"By working together with our public services and engaging with the public we hope to educate them about the dangers of wildfires and illegal off-roading in our uplands and the threats they pose to our environment."
More information about how you can enjoy our countryside safely.