Get involved during this year's Wales Outdoor Learning Week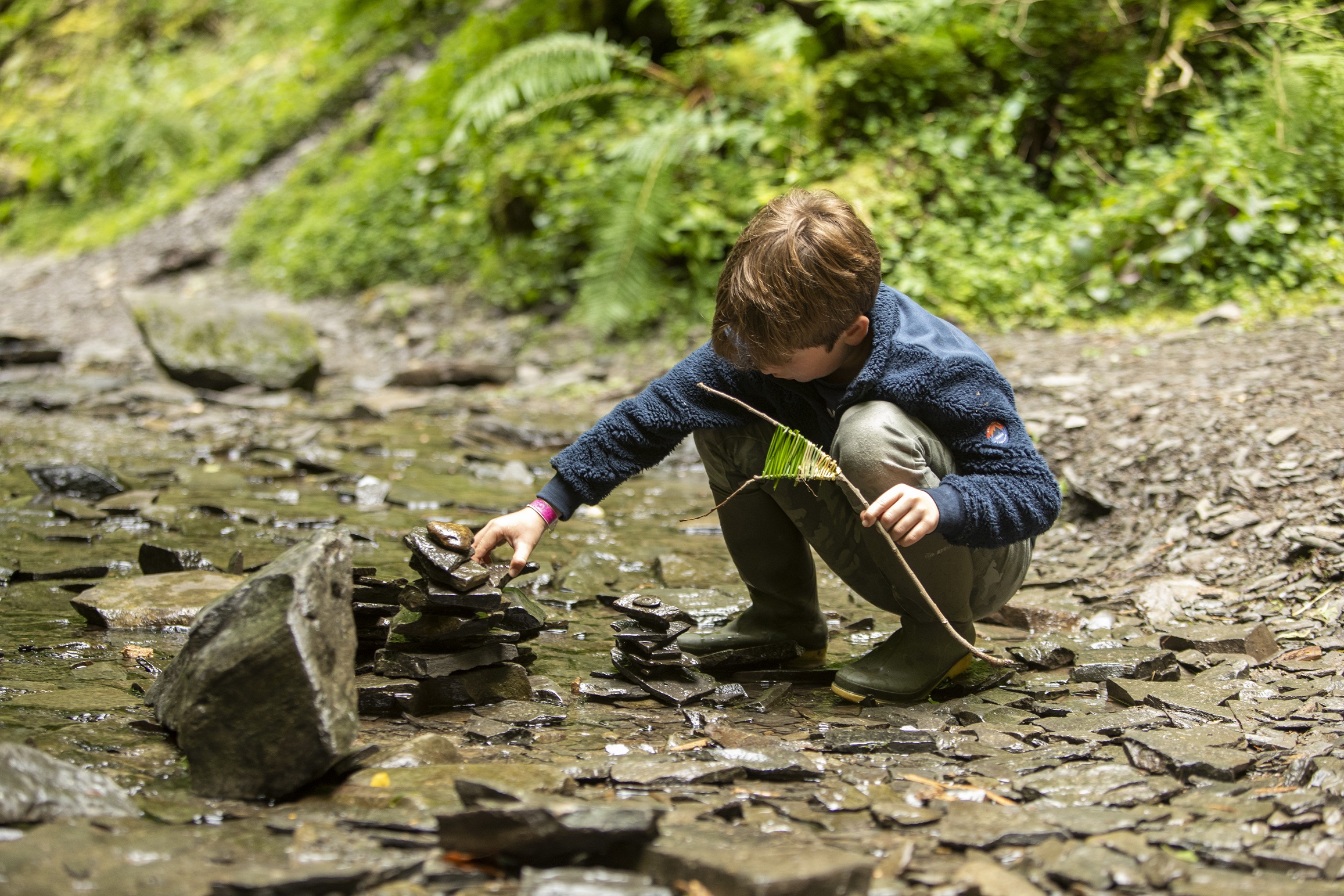 People from across Wales are invited to celebrate their connection to nature and the great outdoors as a week-long series of events returns.
Wales Outdoor Learning Week, which takes place between 24-30 April, aims to encourage and inspire educators, teachers, learning groups and families in Wales to embed outdoor learning into school and family life and reap the many benefits it brings.
The event was launched by Natural Resources Wales (NRW) in partnership with the Wales Council for Outdoor Learning in 2019.
This year's theme is active learning in the outdoors to encourage healthy and confident individuals.
People can take part by attending one of the organised events across Wales or simply take a walk in their local woodland, a toddle along a beach, or a stretch in the park.
Clare Pillman, NRW's Chief Executive, said:
"We are proud to be hosting the fourth Wales Outdoor Learning Week with the Wales Council for Outdoor Learning and want to encourage people young and old to connect with nature and the environment.
"Evidence shows that connecting with nature is good for us and the wider environment, encouraging lifelong positive behaviours.
"Outdoor learning is widely recognised for its significant health and well-being benefits and is advocated by the Welsh Government as a key approach to delivering the new Curriculum for Wales.
"Wales Outdoor Learning Week is a fantastic opportunity to showcase all the excellent outdoor learning opportunities for schools and educational settings, as well as for families and the wider public – whatever your age."
Throughout the week, NRW and Wales Council for Outdoor Learning members will jointly deliver activities and events to support people to connect with nature and help embed learning in, learning about and learning for, the natural environment within school and family life. 
Ffion Owen is Deputy Head at Ysgol Morfa Rhianedd, Llandudno, a school which took part in Wales Outdoor Learning Week last year. She said:
"We had a really busy week celebrating Wales Outdoor Learning Week last year. The youngest children used natural resources to write their names, created clocks and danced in the rain. 
"The older children helped plan and prepare for our Muddy Wednesday which was launched last year and has been a great success. We shared lots of ideas on how to make the most of our school grounds and explore the potential we have here. This year we are looking to extend our outdoor learning skills even further."
Kate Peacock, acting Headteacher of Trellech Primary School in Monmouthshire, said:
"We embrace outdoor learning at Trellech as it develops social skills, confidence and enhances learning.
"The village is surrounded by hills, woodland and fields and has numerous historical monuments which means there are ample opportunities to get our learners out exploring and finding out more about the local area.
"We see a different and positive side to pupil engagement during our outdoor learning sessions and we enjoy these sessions throughout the year."
Wales Council for Outdoor Learning members are among those looking forward to a busy and activity-packed week.
They include the John Muir Trust, Duke of Edinburgh's Award, UK Youth for Nature, RSPB, BBNP, Cadw, Bangor University, Cardiff Met University, Antur Natur, Urdd Gobaith Cymru, Conwy CBC Outdoor Centres, Centre for Alternative Technology, Pembrokeshire Outdoor Schools, Welsh Wildlife Trust, Field Studies Council, OEAP and Dŵr Cymru.
For more information visit Natural Resources Wales / Education, learning and skills