From War to Wetlands – Peatland project unearths WW2 ordnance, bridging past and future on Pembrokeshire airfield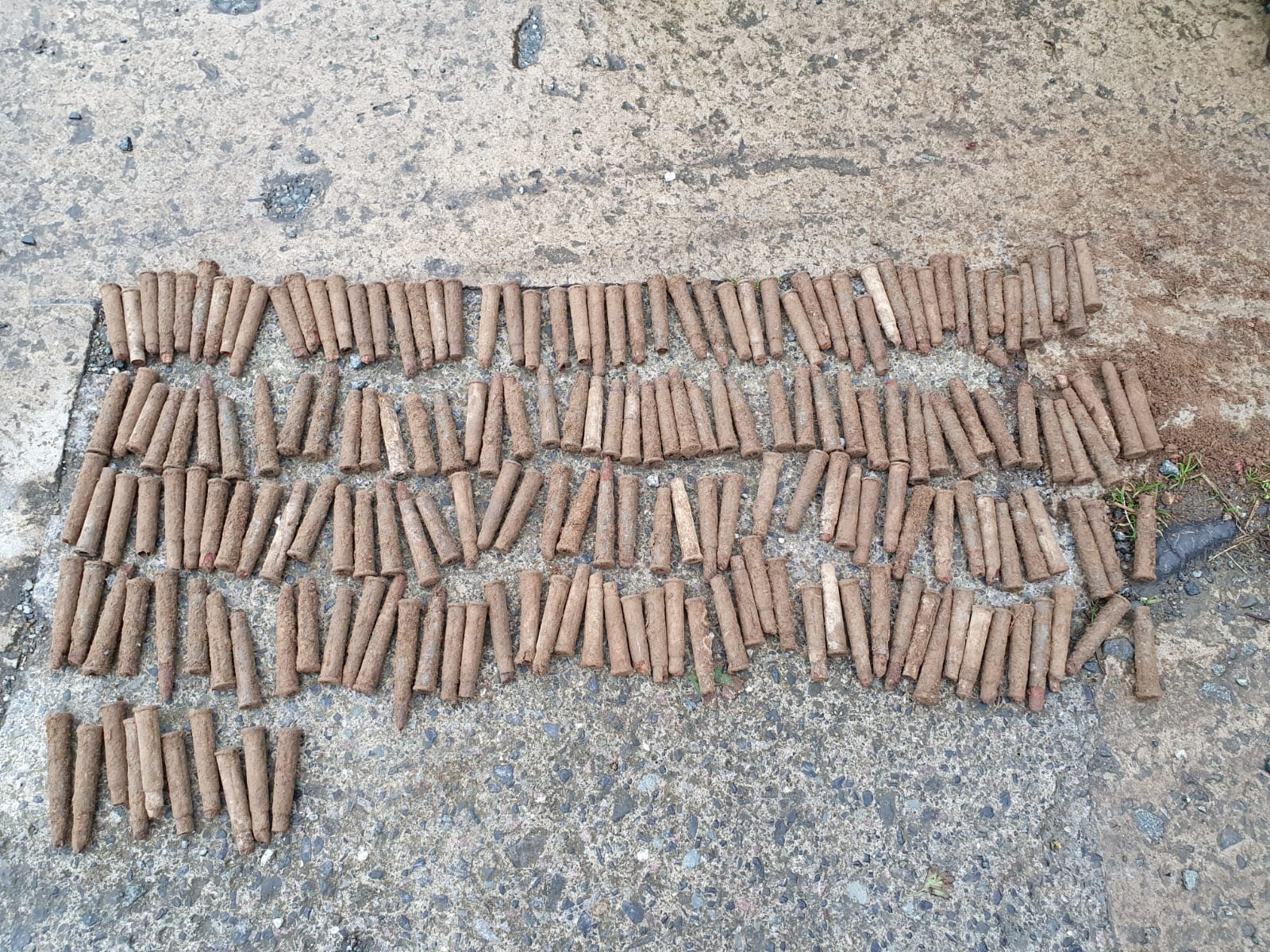 A project restoring important peatland sites in Pembrokeshire has made 200 fascinating finds on St Davids Airfield – timber tipped bullets dating back to the Second World War when the airfield was an RAF Coastal Command base.
LIFEquake, funded by LIFE and Welsh Government, hosted by Natural Resources Wales and delivered in partnership with National Trust and National Park authorities in Pembrokeshire and Eryri will benefit seven special areas of conservation across Wales, three of which are in Pembrokeshire.
Peatland – a fantastic response to both climate and nature emergencies due to its incredible ability to store harmful greenhouse gasses – makes up 4% of Wales and holds 30% of our land-based carbon. Currently, 90% of Wales' peatland is in an 'unfavourable condition' which is why Welsh Government has recently made an ambitious commitment to triple its peatland restoration targets.
A very effective and sustainable way to maintain healthy peatland is to graze animals on it. They contribute by reducing the coverage of certain plants and grasses which prevent the important 'bog-building' mosses from growing and forming the valuable peat.
Due to the airfield's history, LIFEquake needed to bring in experts in unexploded ordnance (UXO) to ensure the ground was safe to dig in and erect fencing on. During the various surveys carried out by UXO contractors at the St Davids site, over 200 timber-tipped bullets were found.
Project team leader Matthew Lowe said:
There's such rich history in this part of the county – relating to both agriculture and military. The LIFEquake project is delighted to be quite literally 'unearthing' these historical links and in many cases restoring ancient ways of improving and managing this precious landscape.
Pembrokeshire project officer for LIFEquake Vicky Squire said:
Obviously health and safety is of paramount importance when working on boggy landscapes and it's well documented that peatland holds fantastic reminders and clues to our past. We anticipated there might be the odd bullet or two still out there on the project site – it was quite incredible to find more than 200! Thankfully it's now safe to install the fencing and we can soon return the land to local graziers.
The bullets have since been taken by the UXO contractors to be responsibly disposed of and local historians and archaeologists have been notified of this fascinating find.
Here is a short video of the find: St Davids Airfield - LIFEquake project - YouTube
Here is some additional information on the St Davids Airfield site from project partners Pembrokeshire Coast National Park Authority: St Davids Airfield - Pembrokeshire Coast National Park
Follow the LIFEquake project on social media 'LIFE Quaking bogs'