Free training for educators on investigating environmental crime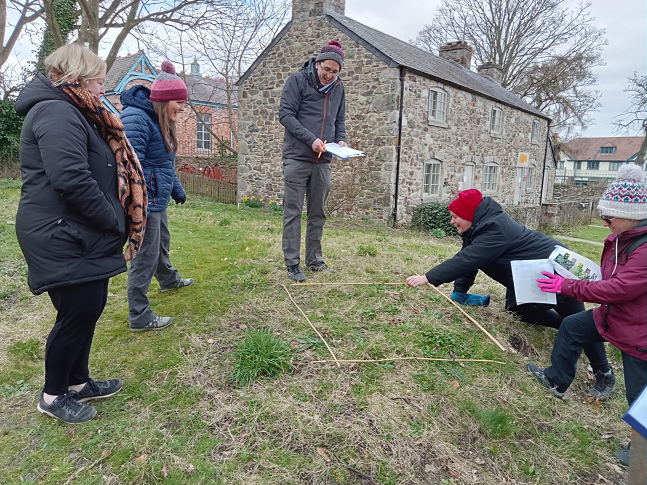 Natural Resources Wales (NRW), STEM Learning UK and Techniquest are offering free training and a £165 bursary for educators to understand the environmental, social and economic importance of Welsh watercourses this November.
The training, "Enviro CSI - From crime scene to courtroom: Who's committed the enviro crime, and can you ensure they do time?" brings the Curriculum for Wales to life by investigating a fictitious crime in the Tywi or Cleddau river catchments.
During the day-long outdoor workshop, attendees will take on the role of a trainee NRW Environment Officer to gather evidence of the crime, assess the impact on the environment and build a case to take the offender to court.
Educators can recreate the scenario with their learners to provide real-life, hands-on learning opportunities that will improve understanding of their local river catchments and the importance of keeping them clean and healthy for wildlife.
Mariella Scott, Specialist Advisor: Children, Education, Lifelong Learning and Skills, Natural Resources Wales said:
"By attending our scenario training, educators will work through Curriculum for Wales linked activities that encourage them to be creative, think critically, problem solve, plan and work as a team to ensure justice is served.
"The training equips teachers with a term's worth of activities and resources that will help them take their learners outside and have fun while delivering important environmental messages."
Jennifer Morris, Education Officer, Techniquest said:
"Like teachers in Wales, our mission at Techniquest is to enthuse the next generation of STEM professionals by enabling great quality CPD training to take place around Wales.
"Combining our mission with a passion for protecting the natural environment, this course is an engaging and exciting opportunity for our educators to strengthen their learners' STEM skills through problem solving, planning and teamwork"
The training is delivered in partnership with the Four Rivers for LIFE project and will take place in Carmarthenshire and Pembrokeshire in November focussing on the river catchment for each area.
As well as being free to attend, teachers can claim a bursary of £165 towards supply cover. For more information and to book a place, visit the Stem Learning website using the links below.
Tywi river catchment training
Cleddau river catchment training