Free charging points installed at mountain bike centre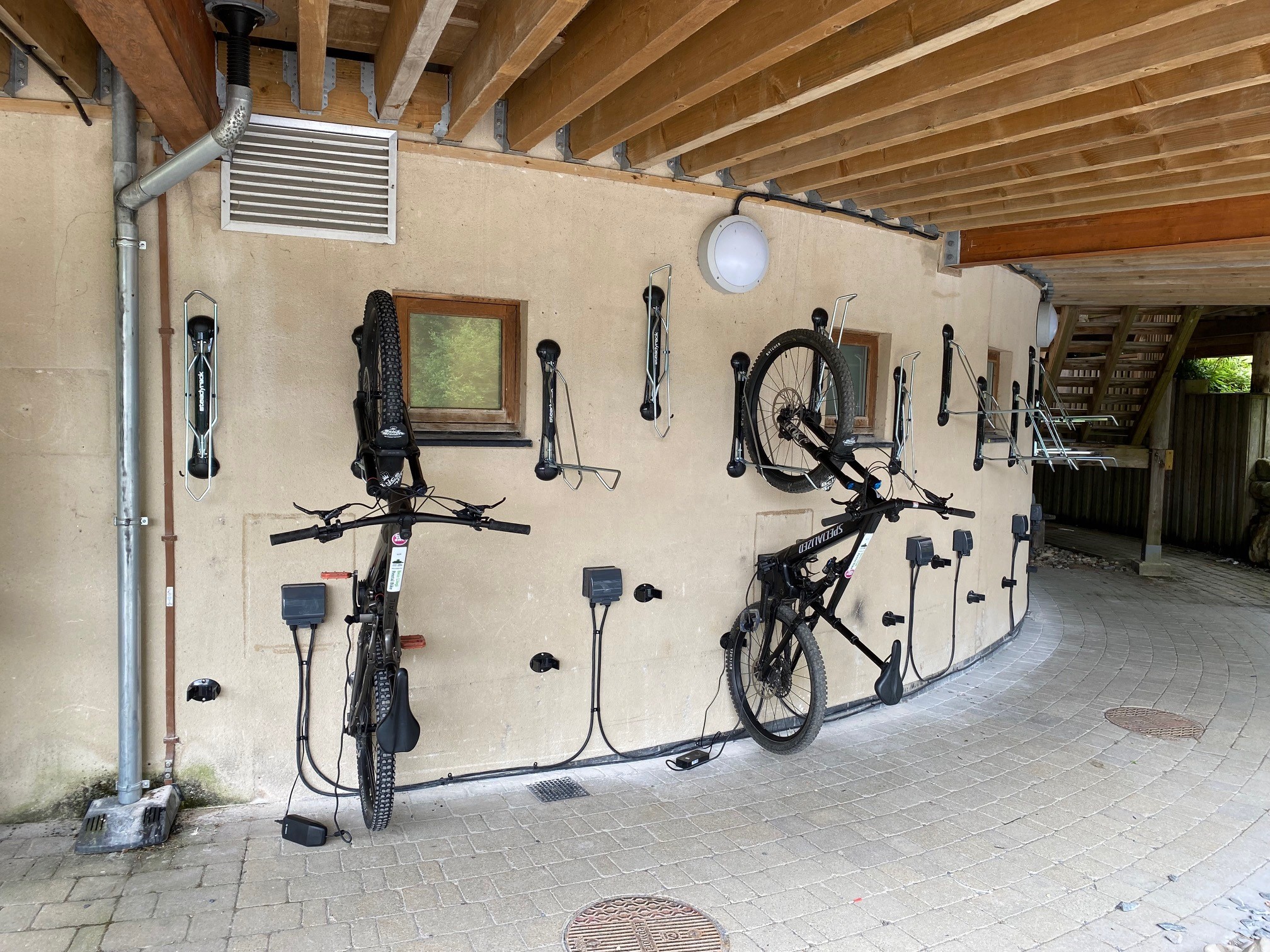 Electric bike charging points have been installed at Britain's first purpose-built mountain bike centre.
Natural Resources Wales (NRW) has installed 16 free charging points for e-bike users at Coed y Brenin, near Dolgellau, which attracts 180,000 yearly visitors.
E-bikes are becoming more popular and account for around one in every 20 bikes sold in the UK.
Andy Braund, NRW's technical support officer for mountain biking in North-West Wales, said:
"We are seeing the number of e-bike users visiting Coed y Brenin increasing and keeping their bikes charged is an important factor when they decide where to visit.
"Providing charging points opens up cycling to people who previously would have found trails at the site too physically demanding, or those with a health problem or disability.
"It also allows people to cycle to the site rather than drive, helping to foster sustainable and low carbon visits and tourism.
"This is a great new addition to Coed y Brenin's cycle infrastructure and showcases our commitment to welcoming e-bike riders and helping them enjoy more of our fantastic trail network.
"This work also fits into our wider priorities to ensure nature, people and communities are reconnected."
The chargers are 13 amp with weatherproof sockets and locks are available from Beics Brenin, which offers bike hire at the site.
Route 82 of the National Cycle Network, which runs in sections between Bangor and Fishguard, passes through Coed y Brenin and the chargers will also be available for people using that route.
Coed y Brenin is home to a number of mountain bike trails ranging in grading from easy to extreme.
For guidance and information about responsible riding visit Natural Resources Wales / Mountain biking