Forestry team sets the gold standard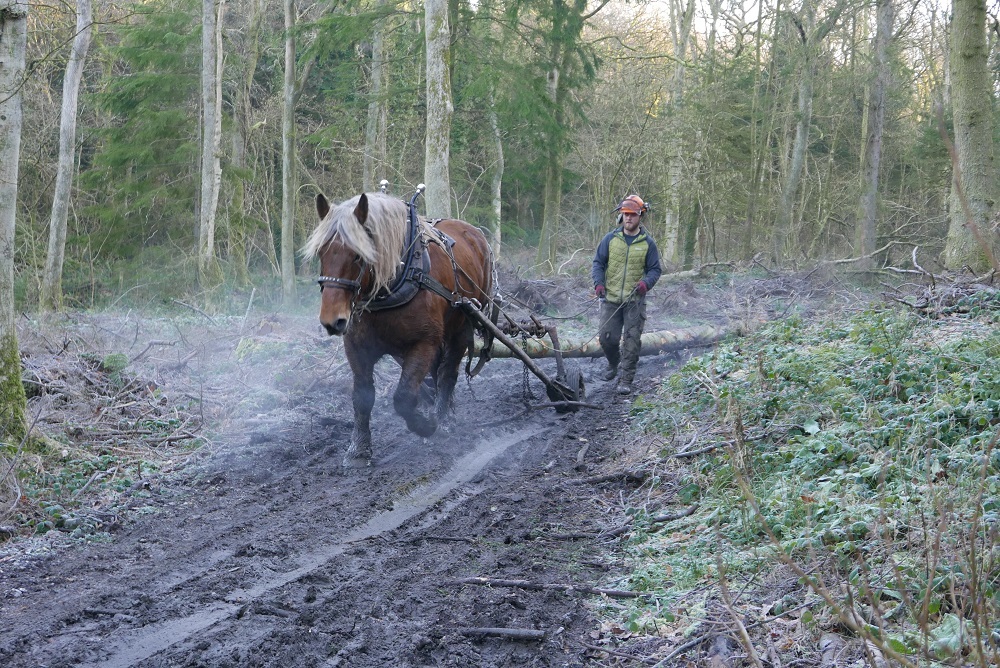 Natural Resources Wales' Forest Operations team had cause for celebration when they scooped a prestigious award at the Royal Welsh Show.
The team won the Gold Medal in the Low Impact Silviculture Systems (LISS) category, successfully competing against woodlands from all over Wales.
Forest surveyor Jonathan Singleton said:
"Last year I entered Ty'n-y-Coed Forest near Llantrisant, which we manage on behalf of Welsh Government, in the South Wales LISS category and won the Gold Medal which qualified us for entry into the Wales national award at this year's show.
"To be recognised as the best managed LISS woodland in Wales is a tremendous achievement and recognises the hard work our dedicated South Central forest district team has put in over the last three years."
As well as Jonathan, the team included Rosalind Watkins (Conservation Manager), Andrew Shinton (Forest Planner); Claudia MacDonald-Robins (District Forest Planner); Gareth Roberts (Local Area Manager) and Mike James (Local Area Manager).
Ty'n-y-Coed is a 56 hectare (ha) mixed woodland made up of 32ha of conifers, mainly Norway Spruce planted in the late 1960s, and 24ha of broad leaf comprising of remnants of a larger ancient beech and oak woodland.
The woods are in the middle of a former coal mining area and this added to the challenges faced by the team.
The industrial legacy and the need for precision felling to avoid damaging surrounding broad leaf trees when thinning out the conifers called for low impact felling and made the area unsuitable for heavy machinery, instead horse logging teams were used to haul felled trees from the woods.
In all four horse teams were involved, they were Rowan Working Horses of Monmouth, Dorset Horse Loggers, Dartmoor Horse Loggers and Richard Branscombe of Bristol.
This was the largest horse logging operation in the UK for many years and attracted Royal attention when HRH the Prince of Wales asked to visit the site to look at the work being carried out.
The Prince used his visit to present Rowan Working Horses with the "Horse Logger of the Year" award.
Despite the accolades, Jonathan and the team aren't resting on their laurels and plans are underway for the next stage of the thinning operation.
Jonathan said:
"We are already seeing positive results since work started in 2016.
"In the first area we worked the ancient oaks that were dominated for many years by Norway Spruce have responded really well.
"Many of the lower limbs that were in poor shape have sprouted abundant regrowth and the canopy is showing good growth and although it is too early to see what regeneration will take place, we are hopeful of success here too."