Flood Warnings expected due to Storm Dennis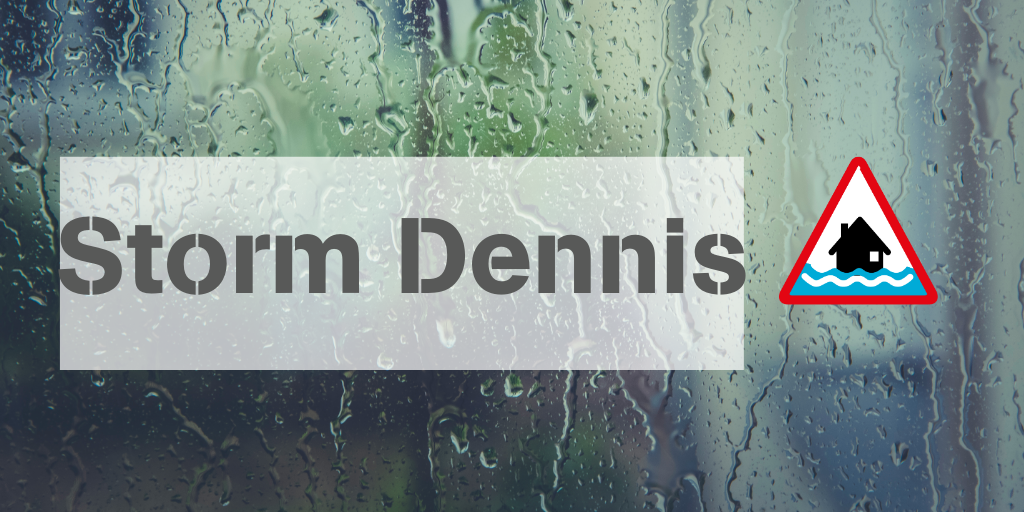 Natural Resources Wales (NRW) is warning people of the risk of dangerous river and surface water flooding tonight and into Sunday, particularly in the South Wales Valleys, as the full impact of Storm Dennis hits Wales.
Extremely heavy rain and strong wind are expected throughout Saturday and overnight into Sunday.   
This is likely to cause major problems and dangerous conditions especially in the eastern valleys of South Wales where rivers are expected to rise quickly.
With river levels still very high and ground saturated following Storm Ciara, many  Flood Warnings are expected this evening and overnight, with the possibility of some Severe Flood Warnings for some spots in the south Wales Valleys.
Severe Flood Warnings are defined as flooding that is a possible danger to life and where people should make arrangements to stay safe above all else.
Whilst the worst of the rainfall is likely to be over the South Wales Valleys, high levels are also expected over Snowdonia, the Cambrian Mountains, and the Brecon Beacons.
NRW staff are working around the clock to help communities be prepared – monitoring river levels, issuing warnings, checking and erecting defences, and making sure drainage grids and screens are clear.
NRW is also working very closely with local authorities, the Police, community flood wardens and many others to help keep everyone safe.
Jeremy Parr, Head of Flood and Incident Risk Management for NRW, said:
"The forecast is for very significant levels of rain, especially in the eastern valleys of South Wales. Impacts could be severe overnight, and everyone should take the warnings extremely seriously.
"We are working hard to make sure communities are as prepared as possible and urge people to take care and make arrangements to be safe.
"People are advised to take great care if you need to travel. If you are out, take extreme caution and never drive or walk through flood waters.
 "Keep an eye on the forecast and visit our website for the latest information on flood warnings. You can find practical advice on flooding on our website too."
Flood alerts and flood warnings are updated on the Natural Resources Wales website every 15 minutes.
Information and updates are also available by calling Floodline on 0345 988 1188. People can also register for free flood warnings either by calling the Floodline number or on NRW's website www.naturalresources.wales/flooding