Fish rescued ahead of flood defence work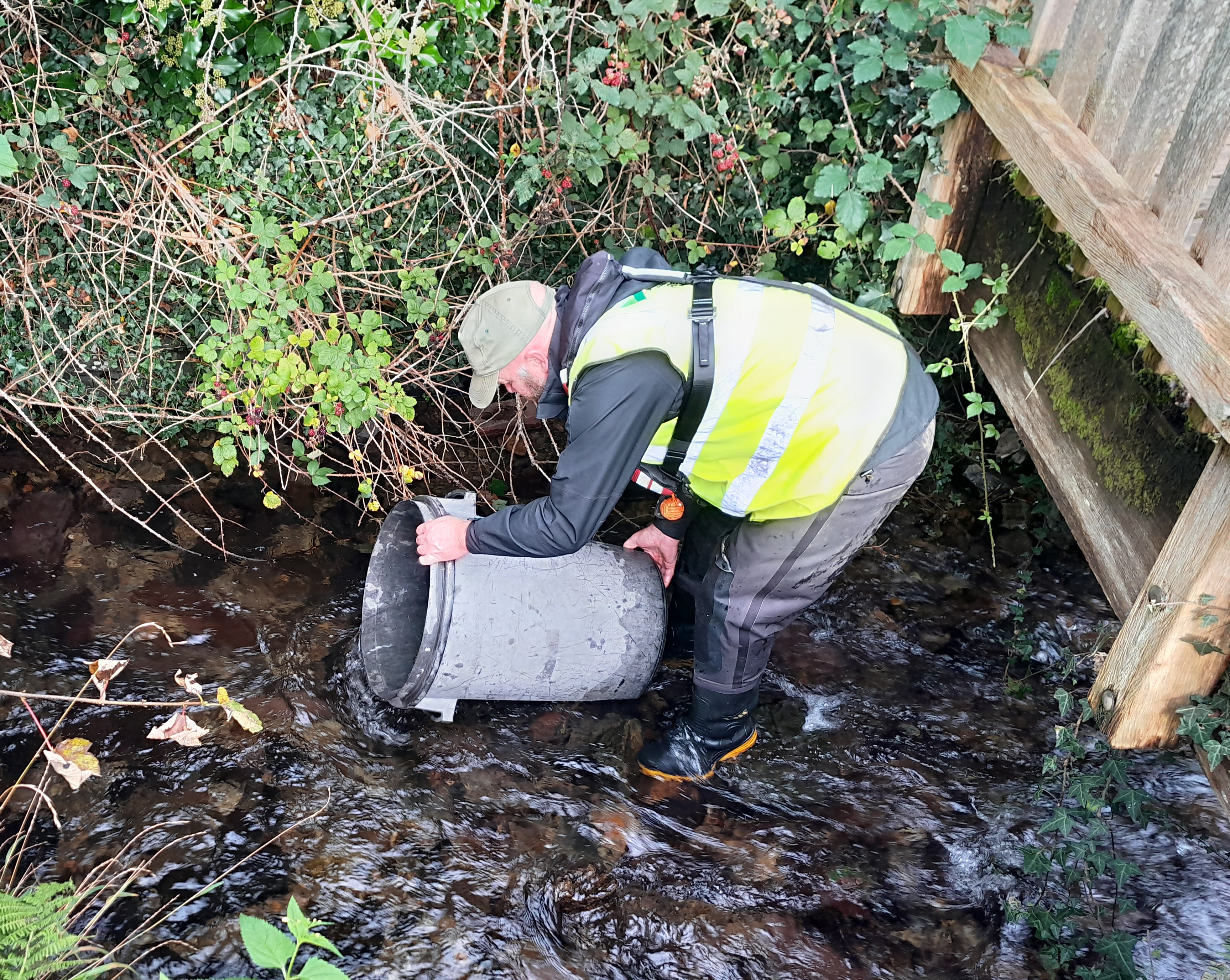 Almost 150 fish have been rescued and relocated in a Gwynedd river.
Staff from Natural Resources Wales (NRW) relocated 82 trout fry, 16 trout parr, four salmon fry, four salmon parr, 10 eels and 33 minnows from a stretch of the Afon Goch within the village of Llanberis.
Afon Goch, which flows into Llyn Padarn Site of Special Scientific Interest, is an important stream habitat for spawning and juvenile salmon.
Gwynedd Council requested NRW carry out the fish rescue operation prior to in-river gravel removal works with the fish relocated downstream from the affected area.
Gravel gets washed down into the river from the mountains and if it isn't removed, it can block the river channel and lead to flooding.
Huw Jones, Environment Team Leader for NRW, said:
"We are working across Wales to protect wild fish stocks and if we hadn't rescued these fish, they would have been lost. Officers used electrofishing techniques in order to catch and handle the fish without harm.
"The gravel removal work is vital to prevent flooding, but the river is also a really important spawning area for trout and salmon from Llyn Padarn and the Afon Seiont downstream.
"As we are seeing salmon and eel numbers declining, work like this helps protect our wild stocks, which benefits nature and biodiversity."
In July NRW published the 2021 salmon stock assessments for 23 principal salmon rivers in Wales.
The report found that in 2021 Wales recorded the lowest catches of both salmon and sea trout since consistent records began in 1970s.