Felling of trees with larch disease to begin at Rhyslyn, Afan Forest Park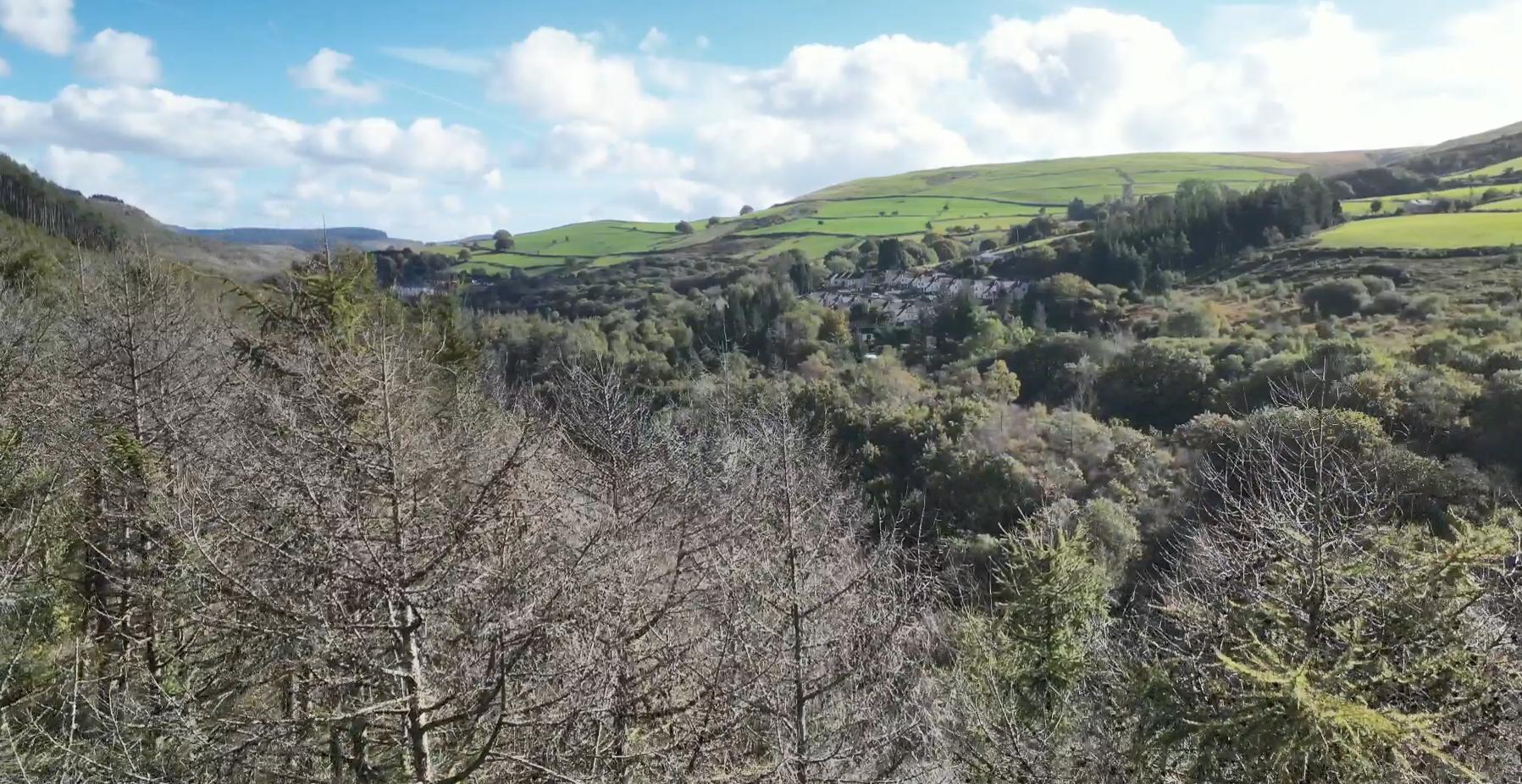 A large-scale felling operation of trees infected with larch disease will begin on Monday, 14 November, at Rhyslyn, Afan Forest Park, in Port Talbot.
The trees will be felled in four phases and the work will take approximately six months to complete.
Forest managers within Natural Resources Wales (NRW) recognise the recreational importance of Afan Forest and have planned the operation in a way that minimises the impact on visitors but maintains the highest level of health and safety for visitors and contractors.
Many mountain biking and walking trails will remain open. However, some trails will be affected by this work. Signage and barriers will be in place to make diversions and closures clear to forest visitors. There will also be information points in car parks, as well as up to date information on all diversions and closures on the NRW website.
Mark Jones, Senior Harvesting Officer in Forest Operations, NRW, said:
"Trees infected with larch disease are being removed to improve the safety, aesthetics, and healthy future of the forest. 

"NRW is legally required to remove infected larch trees under the Statutory Plant Health Notice - Movement (SPHNm), which is issued by Welsh Government.

"The felling will be carried out in four phases, and we are keeping open as many trails as possible. For safety reasons, there will be some diversions and closures in place. These will be listed on our website, and we advise people planning on using Afan Forest to check these before their visit.

"I urge forest users to adhere to the diversions and closures in place for their own safety and that of our contractors. When diversions and closures are ignored, people enter dangerous operational sites, forcing contractors to stop working until members of the public have moved out of the area. These interruptions could lead to a delay in the re-opening of affected trails."
Larch disease, or Phytophthora ramorum, is a fungus-like disease which causes extensive damage and mortality to a wide range of other trees and plants.
It spreads through airborne spores from tree to tree. In wind- driven rain it can spread through a woodland or a forest for up to a four-mile radius. As a result, it can spread very quickly, killing whole trees within a short period of time.
After the harvesting has been completed, all trails will be reinstated as swiftly as possible, and improvements will be made to some trails. Visitors will also be able to enjoy new viewpoints of the river.
For up-to-date information on the felling operation as well as diversions and closures visit: https://bit.ly/Rhyslyn