Easement scheme to boost fish populations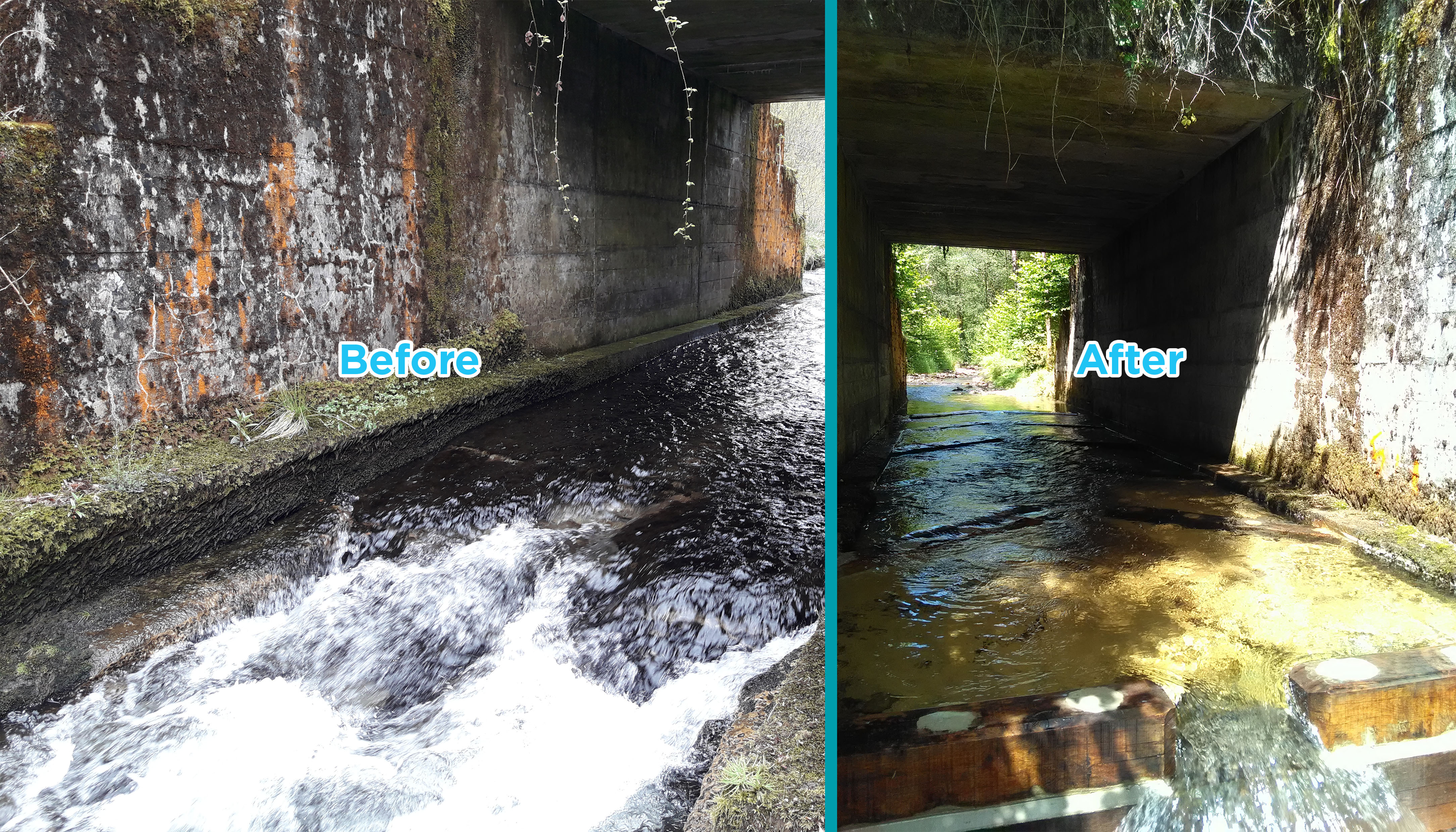 Natural Resources Wales (NRW) plans to boost fish populations in West Wales by removing obstacles and connecting important river habitats.
The project has already made a tributary of the River Cothi easier for migratory fish to travel along by improving an NRW owned culvert.
Large timber beams were installed into the culvert to slow the river flow, increase depth and allow more fish to swim past more often, this means better access for salmon and sea trout to spawn in waters further upstream.
The improvement will lead to more habitat for fish to thrive in and directly improve fish populations in the river Cothi and the river Tywi.
The project is now looking to map other similar culvert structures elsewhere to identify sites where similar improvements can be made to boost fish stocks.
Dave Charlesworth, senior environment officer for NRW, said:
"Fish make up a huge part of Wales' biodiversity, not to mention the value they add to the economy through angling and angling tourism.
"Improving their habitat and ensuring populations are sustainable will provide benefits for future generations.
"We are working with partners to identify similar issues across Wales and with so many challenges facing fish populations, projects like this can really help make a difference.
"We're looking forward to applying this method of work to other areas in need and improving habitats for fish Wales wide."  
The project is being carried out via the Sustainable Fisheries Programme and is part funded by Welsh Government.
NRW are also working with Swansea University and partners on a new pilot project that aims to better understand how barriers between different river habitats can impact on the river Afan in South Wales.
This project allows anyone to get involved in surveying the catchment and links with wider European initiatives.
As well as asset improvements and connecting habitats, there are several other initiatives in place to boost fish stocks across Wales.
These include the 'Taclo'r Tywi' project that aims to improve water quality along the River Tywi.
NRW is also calling on fishermen to voluntarily release all the salmon they catch between now and the end of the season to ensure as many fish as possible survive.