Drop-in session on flood defence work in Pwllheli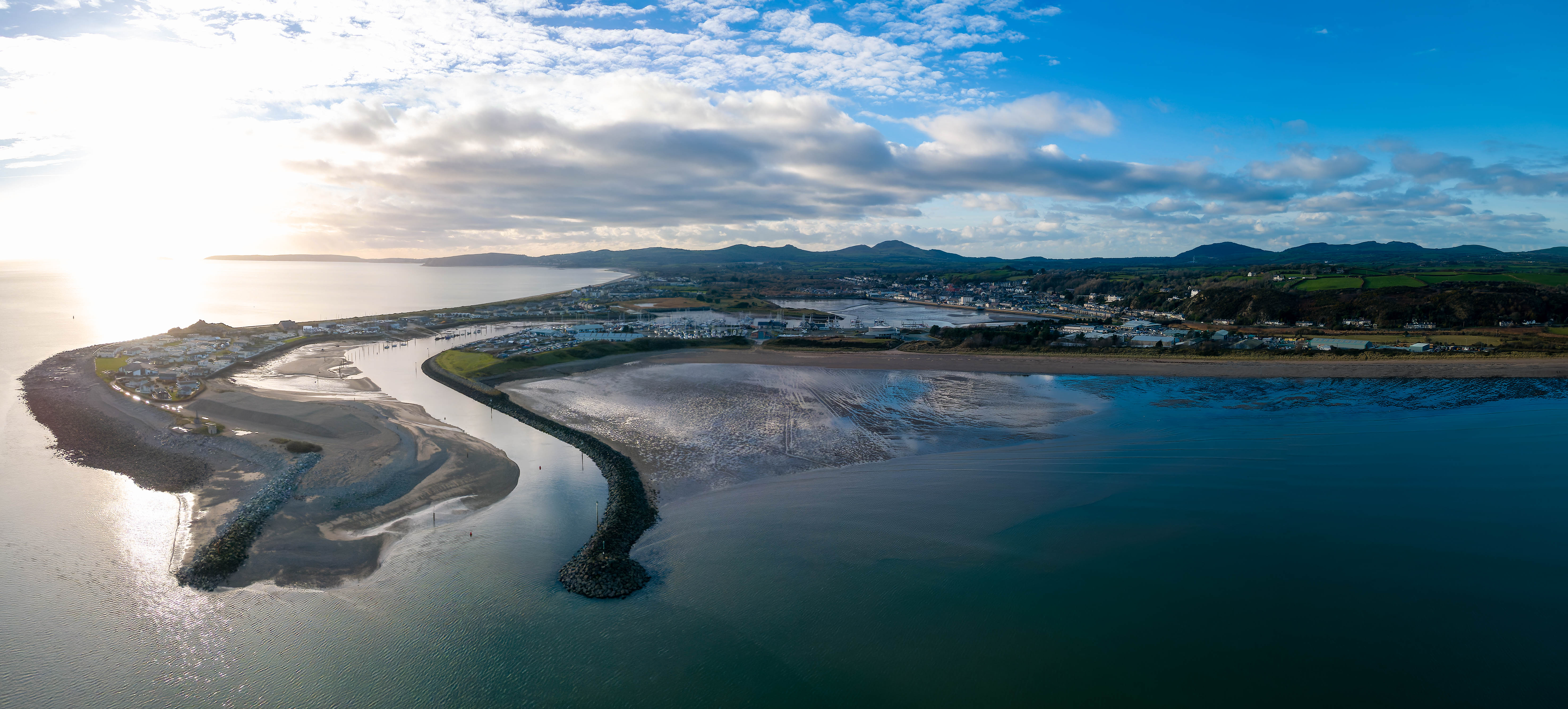 A public drop-in session is being held to give an update on options to more effectively manage long-term flood risk to Pwllheli and surrounding communities.
It is anticipated future flood risk, from rivers and the sea, will increase and Natural Resources Wales (NRW) has assessed longlist options and developed a shortlist of flood risk management options to take forward.
Staff will be presenting the longlist and proposed shortlist of options at an event in Pwllheli on November 10 and the information is also available online.
Sara Pearson, NRW's North Wales Operations Manager for Flood Risk and Water, said:
"We are keen to update members of the public about issues around the long-term flood risk to the community and how this project can help manage these risks.
"As the climate changes, we will face more frequent storms and heavy rain, as well as rising sea levels. This will put increased pressure on the flood defences and could impact how they perform.
"We must all adapt the way we live and work as the climate emergency evolves – to learn to live with variations in temperature and more water and to support our communities to become vigilant and more resilient to more frequent extreme weather events.
"At this stage of the project we are sharing the longlist and proposed shortlist of options and the feedback we get from the public will help shape our options as we move forward.
"We want to work together to find solutions that can offer a sustainable future for Pwllheli and the surrounding communities and are encouraging members of the community to attend the drop-in session and go online to find out more about this work."
This project comes under the Welsh Government's Flood and Coastal Erosion Risk Management Programme.
You can find out more about the project, the longlist and proposed shortlist of options and give feedback at a drop-in session on November 10, 2023, between 10am and 8pm at Plas Heli, Glan Y Don Industrial Estate, Yr Hafan, Pwllheli, LL53 5YT. No appointment necessary.
You can also find more information and take a survey online at Managing flooding in Pwllheli - Natural Resources Wales Citizen Space - Citizen Space (cyfoethnaturiol.cymru)
Pic by DronePics.Wales