Does having an orchard in your school or educational setting's grounds sound apple-ling?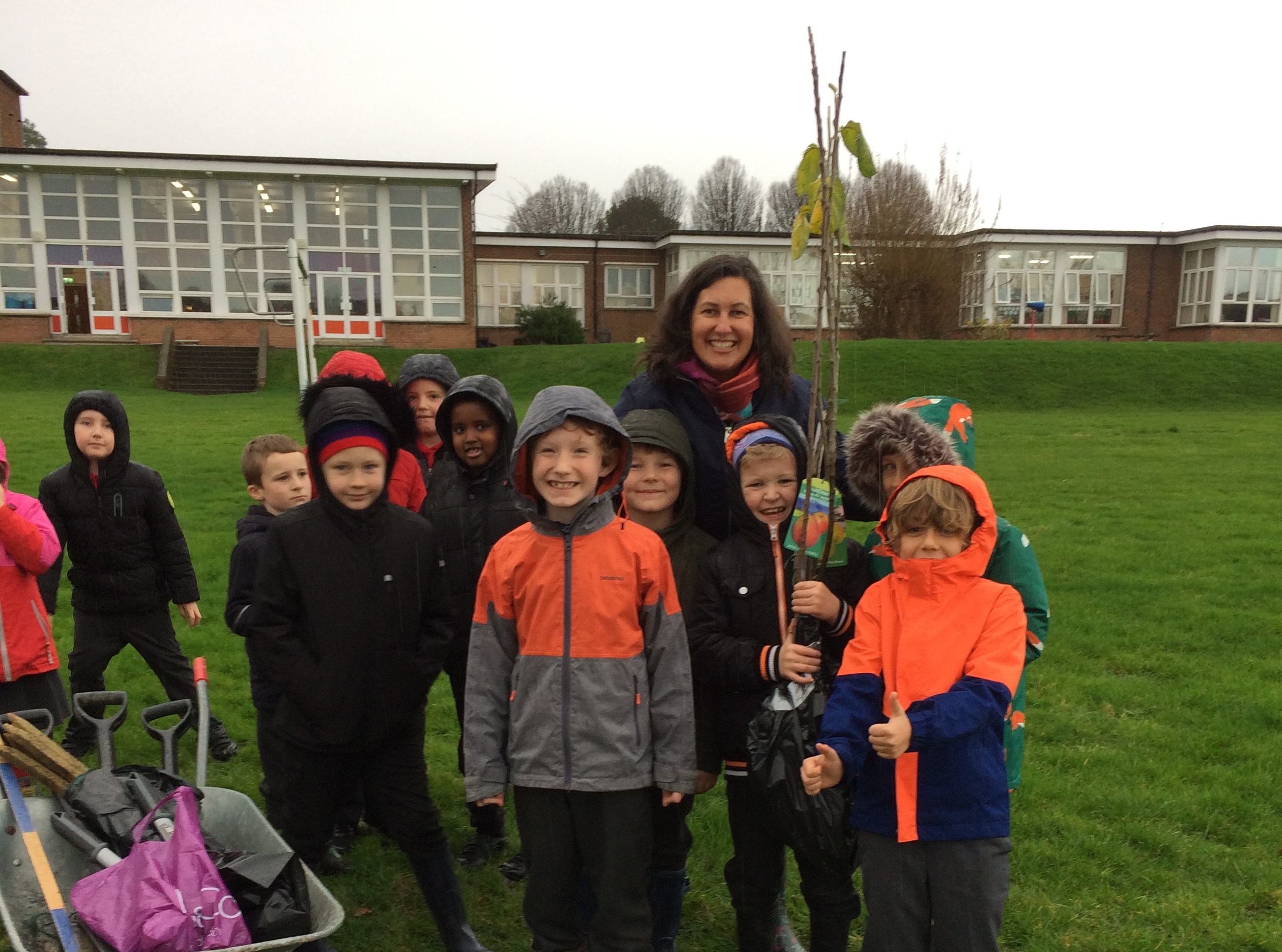 Natural Resources Wales (NRW) is asking schools and educational settings in South Wales to sign up to receive free fruit trees to create their own orchards to help teach children about nature when they re-open.
The Fruitful Orchards Project aims to equip educators with the skills they need to be able to establish a small orchard, manage it and use it as a learning resource.
The project provides opportunities to improve children's connection with nature while also increasing biodiversity by creating new habitats with food for birds and insects in mostly urban areas.
Schools and settings in the Cardiff, Vale of Glamorgan, Rhondda Cynon Taff, Merthyr and Bridgend areas, with enough room to plant up to five fruit trees, are asked to complete an online form to register their interest by 31 January 2021.
Along with free fruit trees, eligible schools and settings will receive training to help them maximise the learning and experience opportunities that their new orchard will offer.
Nadia De Longhi, Operations Manager for NRW, said:
"This project is a great example of how we can support and facilitate learning in, about and for the natural environment.
"It's proven to help learners of all ages develop a stronger connection with nature and enhances environmental awareness that leads to positive behaviours in the long term. The planting of fruit trees also helps to increase biodiversity and mitigate the effects of climate change.
"Despite the disruptions caused by the coronavirus pandemic, we've already had dozens of schools and settings sign up to receive their fruit trees with help from our local authority partners, and some have already planted their trees. I'd encourage more schools and settings to take advantage of this fruitful opportunity.
"Once registered, we will support schools and settings to plan their orchard, provide the teaching and learning resources they will need and deliver the trees."
In December, pupils at Fairfield Primary School in Penarth planted an orchard of five apple trees in their school grounds.
Before planting the pupils made a tree planting plan and had everything they needed on the day to safely plant the trees.
Now the trees are in the ground the school's Eco Committee will look after them.
Councillor Lis Burnett, Deputy Leader and Cabinet Member for Education and Regeneration for Vale of Glamorgan Council said:
"I'm delighted that so many Vale schools have become actively involved in this project, some have even volunteered to look after trees for other schools currently under construction.
"I'm particularly pleased that Fairfield Primary, my local primary school has embraced the scheme making sure that their trees have everything they need to thrive. I look forward to visiting their fledgling orchard as soon as possible."
Schools and educational settings can sign up to the project by visiting https://ymgynghori.cyfoethnaturiol.cymru/south-central-wales/fruitful-orchards-project