Diseased larch trees to be felled in Gwydir Forest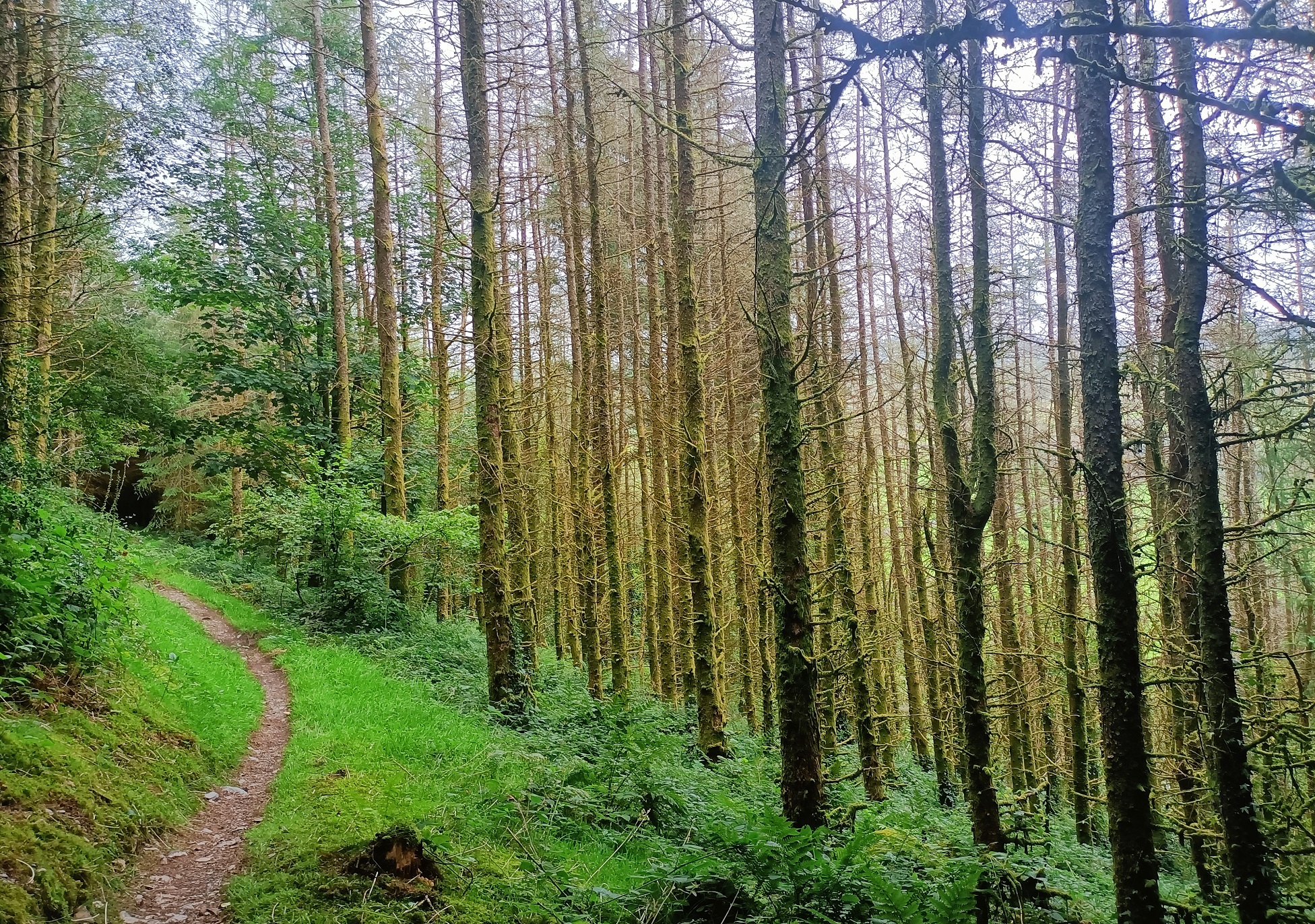 Tree felling operations will start at Penmachno, Gwydir Forest, on Tuesday, August 29, for a period of three weeks.
Natural Resources Wales (NRW) is carrying out the work under a Statutory Plant Health Notice after a number of larch trees have become infected with Phytophthora ramorum, commonly known as larch disease.
A total of 3.5 hectares will be felled from an area around Penmachno, within Gwydir Forest Park, and for safety reasons, sections of the mountain bike trail from Penmachno MTB car park will need to be closed for the duration of the works.
Kath McNulty, NRW's Team Leader for Forest Operations in North West Wales, said:
To comply with the notice, the trees will need to be removed to stop any further spread of the larch disease.
Due to the location of the site, the work requires access management to keep everyone safe. This unfortunately means we are closing a section of the mountain bike trail and diverting routes onto our forest road for the safety of the public during the operations.
Haulage and felling restrictions will be in place meaning there will be no trees felled or removed at weekends and during public holidays and we will work to reduce the impact on the local community wherever possible, but our priority is to keep everyone safe.
We would like to thank members of the public in advance for their co-operation and understanding.
Residential access will remain open at all times but may be subject to short delays while timber lorries are uplifting.
If you have any enquiries, please contact North West Wales' Forest Operations Team on 0300 065 3000 or email: 
ForestOperationsNorthWest@cyfoethnaturiolcymru.gov.uk
Find out more about our approach to tackling larch disease and Ash Dieback