Diseased larch trees to be felled at forest in Gwynedd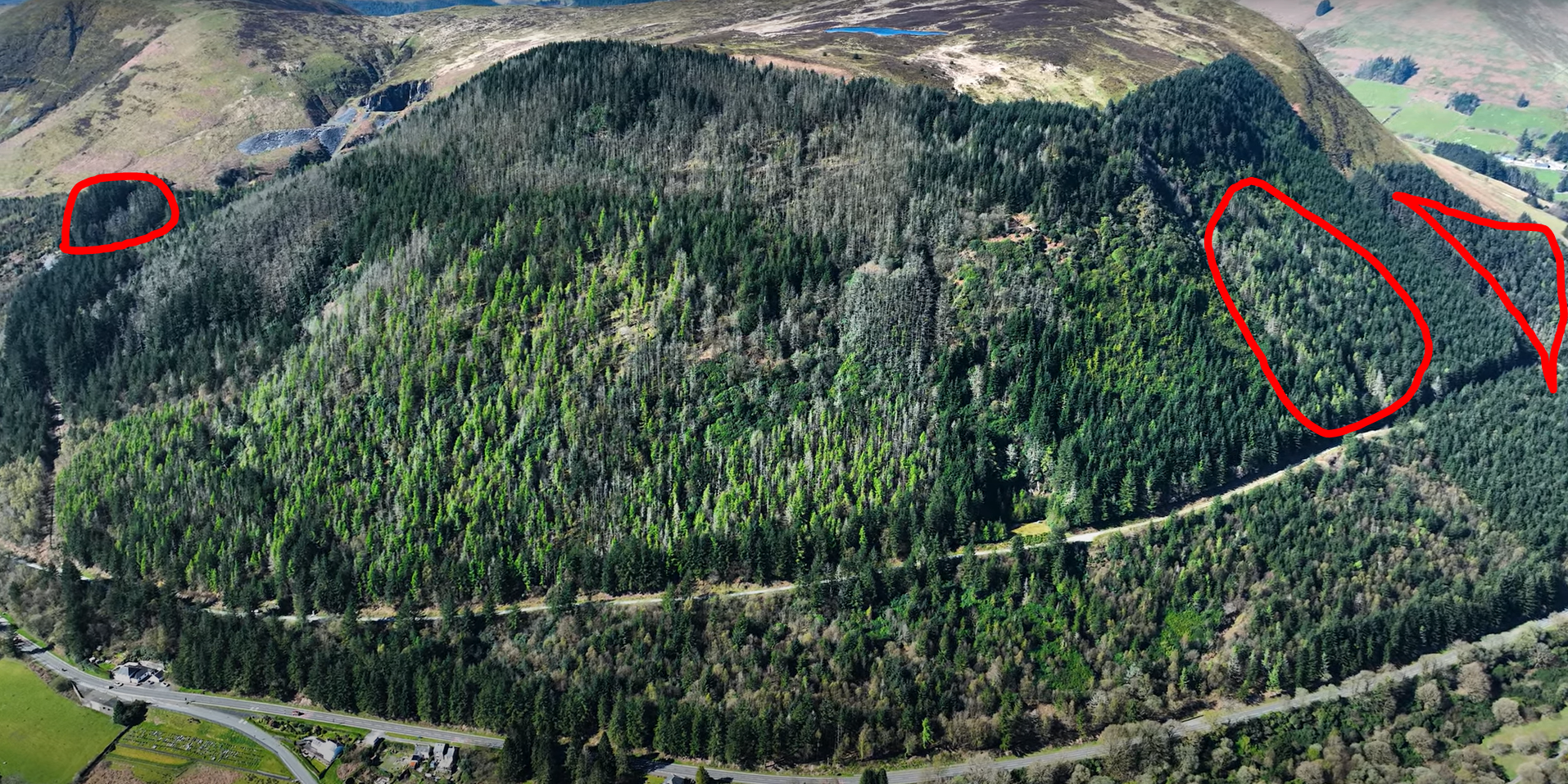 Natural Resources Wales (NRW) is due to start work to fell diseased larch trees at three small sections of Coed Foeldinas, Gwynedd.
The trees, in a forest block near the village of Dinas Mawddwy, have become infected with Phytophthora Ramorum, commonly known as larch disease.
The work will require three small sections of the forest block to be felled.
A Statutory Plant Health Notice (SPHN) has been issued which requires NRW to act within a set period of time to control the disease, which can spread quickly through a woodland or forest, killing whole trees.
The trees have to be felled before they become unstable. The first phase of the project set to begin in the coming weeks, continuing until February 2024, with further works to take place next year.
The work will involve felling trees with the use of a chainsaw.
All footpaths will remain open and members of the public are asked to take precautions by keeping to marked paths, observe all site signage and to keep dogs on a lead.
Jon Bell, Forest Operations Team Leader for NRW said: "We are undertaking this work under a Statutory Plant Health Notice to stop the spread of larch disease.
"By removing the trees in stages, we will have the opportunity to re-create a diverse and resilient native woodland habitat throughout the woodland to help benefit wildlife and enhance the environment for everyone's enjoyment.
"We are working to reduce the impact of the works wherever possible and would like to thank members of the public for their understanding at this time."
If you have any enquiries, please contact the team on 0300 065 3000 or email ForestOperationsMidNorthWest@cyfoethnaturiolcymru.gov.uk