Discover a world of wildlife in your garden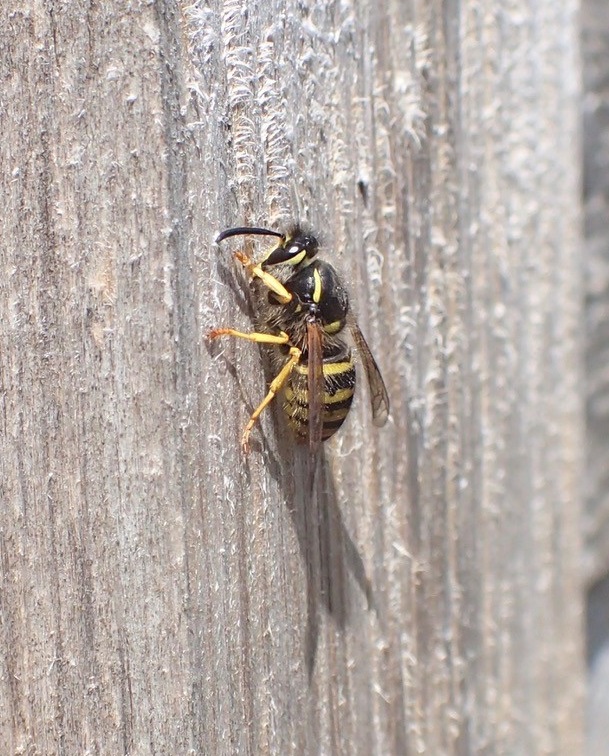 Natural Resource Wales is calling on people of all ages across Wales to step outside to explore the abundance of natural life to be found in their gardens as the world joins together to mark International Day for Biological Diversity (Friday, May 22).
As part of the annual celebrations, the United Nations, has called on the global community to reinvigorate its relationship with nature and the many environmental benefits it delivers, including clean air and water, sustainable food supplies, and recovery and resilience to natural disasters.
The natural world is under threat here in Wales and NRW has a key role in tackling this emergency by protecting species and habitats and the sustainable management of our natural resources.
Graham Rutt, Ecological Data Specialist for NRW, explained:
"The UN International Day for Biological Diversity celebrates the wonderful diversity of nature and wildlife around our planet.
"The impact of Coronavirus has seen far more people inspired to explore nature in their communities and gardens getting to know the rich diversity of animals, insects and plants which share our homes.
 "You don't have to live in the countryside to enjoy nature - it's all around you, even if you live in a town or city. Any green space will be home to a surprising number of species and you'll be amazed at what you can find within walking distance of your home."
So, what can you expect to find in your garden?
One of the traditional signs of spring is a garden full of butterflies. In the last few weeks several different species of butterflies laid their eggs and their caterpillars will soon be emerging.
The first froglets are emerging in garden ponds in warmer areas and heading for abundant vegetation and long grass to hide in.
The first damsel and dragonflies can be seen as the Spring progresses
Wildflowers are blooming in overlooked corners of our gardens creating unexpected colour and  habitat for a variety of insects.
Bees are vital to healthy ecosystems through their role as pollinators and the first bumblebees can be seen busily gathering nectar and polle
Tristan Hatton-Ellis is a habitats and species specialist advisor for NRW. He said:
"Lockdown is a difficult time for many of us, but it also provides an opportunity to notice some of the small things in life.
"In your garden, or when you are taking a walk, take a closer look at the animals and plants around you and appreciate their beauty, or their weirdness – the tiny dramas unfolding around us every day.
"Unfortunately, many amazing and beautiful species just like these are at serious risk of extinction.
"Nature and green spaces are really important for our well-being, and they are also home for so much wildlife.
"So if you feel inspired and want to give nature a hand, there are some great online wildlife gardening resources, such as at Buglife, Butterfly Conservation, the Freshwater Habitats Trust, the RSPB and Wildlife Trusts Wales."