Cwm Car bridge reopens to Taff Trail enthusiasts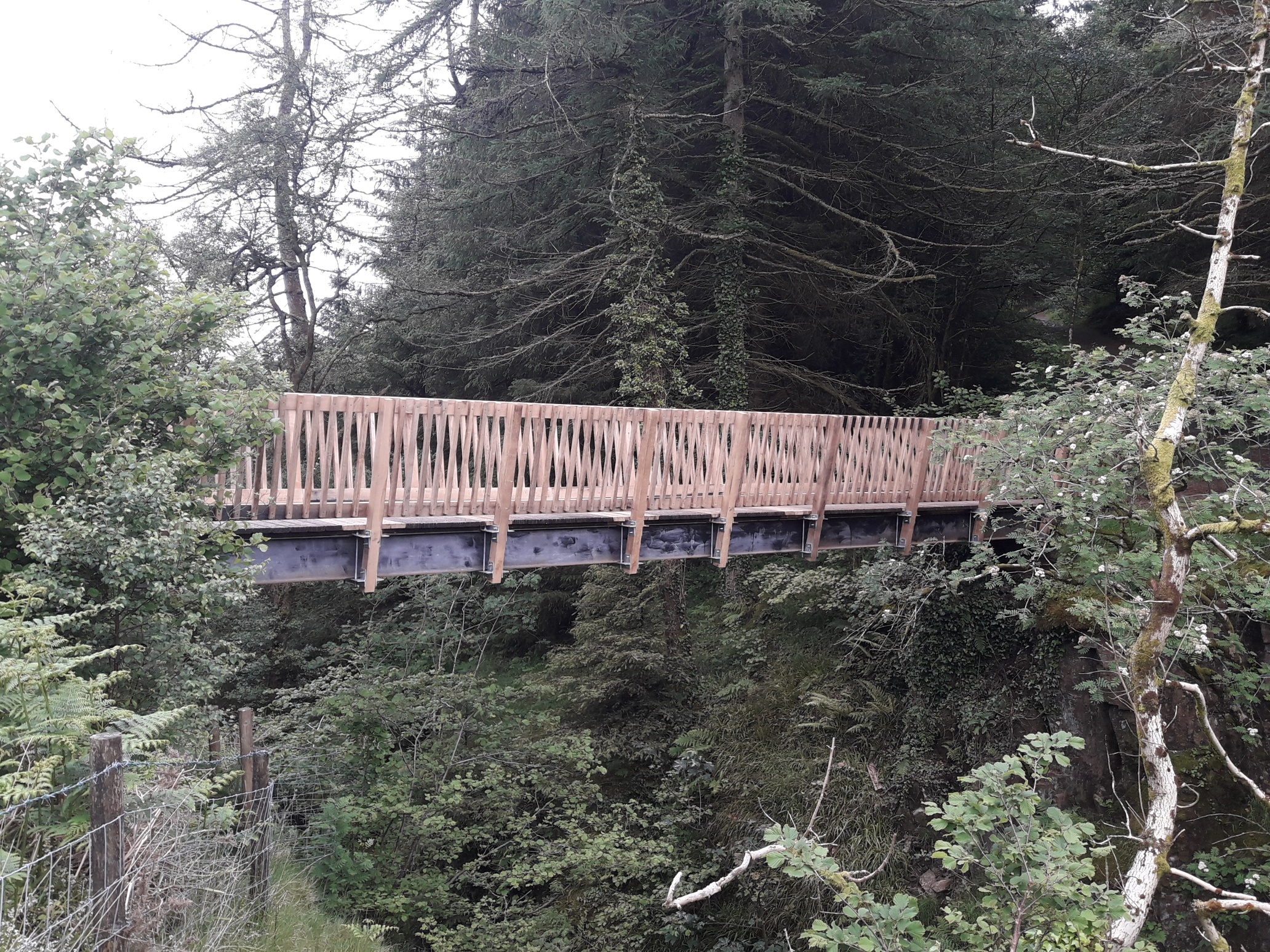 Walkers and cyclists venturing out on the Taff Trail from Cardiff to Brecon this summer are set to benefit from the reopening of Cwm Car bridge following the completion of structural repair work by Natural Resources Wales (NRW).
The  forest trail in mid-Wales was  re-opened to the public on the 28 June following major repairs to the Cwm Car Bridge. The work included renewing the old balustrade with approximately a tonne of sustainably sources European Oak.
Senior Land Manager Officer at Natural Resources Wales, Brian Hanwell,  said;
It is great to see bridge back open and in action once again. The popular attraction had to be closed for two weeks in June to allow NRW with it partners, Beaver Bridges to complete the essential work. Now that it's complete, I look forward  to seeing more visitors come and explore the site.
Cwm Car bridge provides a vital link between Brecon and Cardiff. With more and more people seeking out new adventures in the Welsh countryside this summer, the refurbishment will enable outdoor enthusiasts to explore further and deeper into the Taf Fechan forest.
Brian Hanwell, added :
The bridge spans a deep gorge, and visitors can now safely explore over the new oak balustrade to see the cascades of water tumbling down the ravine. Essential health and safety requirements have been done to allow visitors to enjoy the tumbling spectacle of the Nant Car Fach gushing over the rocks in the knowledge that the bridge is as solid as the rocks that surround them. Our thanks are to Beaver Bridges who carried out this work.
Ryland Jones, Head of Built Environment, Sustrans Cymru said:
Sustrans is really pleased that this bridge has been repaired and is again open to cyclists. It will allow people yet again to travel though the forest away from an often-busy highway.
With access to green space being more important than ever, this bridge will help provide better access to the great outdoors.