Creativity and science combine at Anglesey conservation site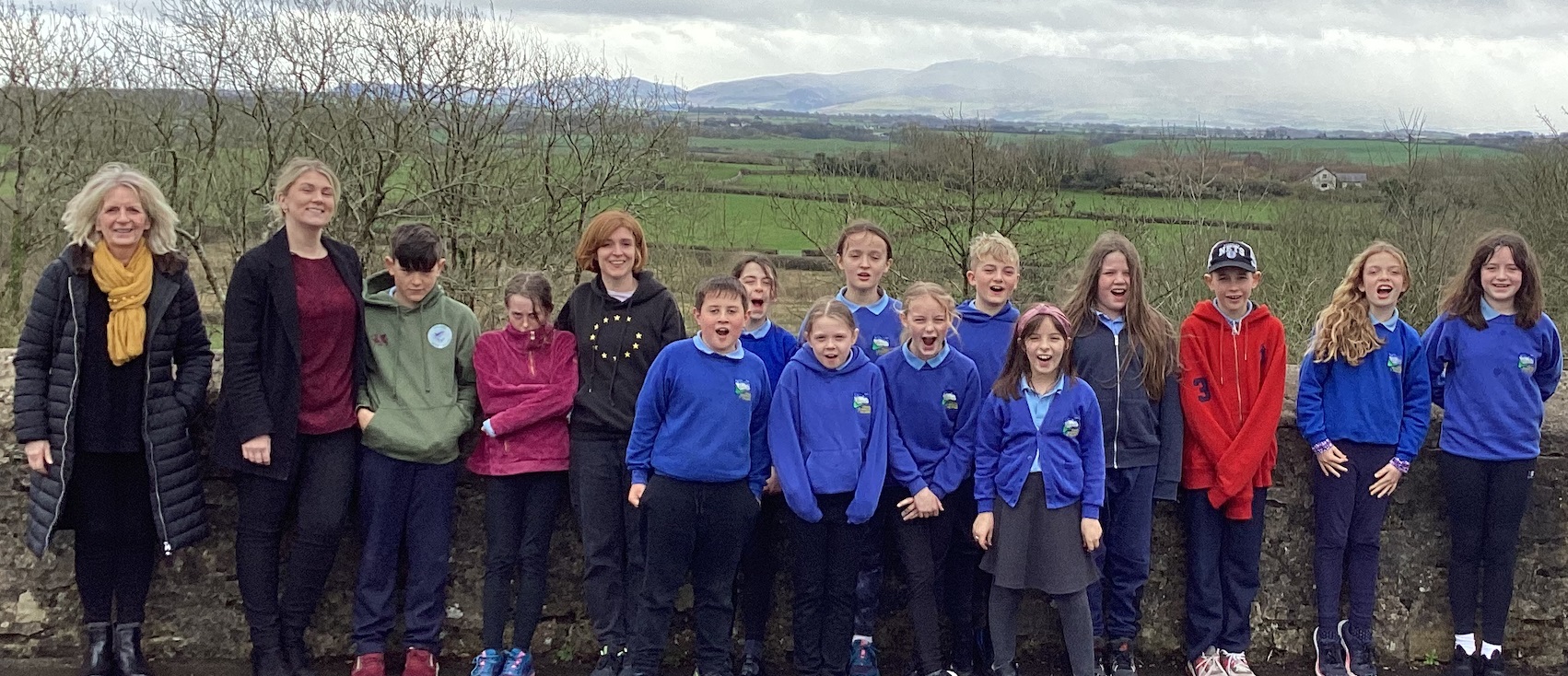 Schoolchildren from Anglesey mixed science, environment conservation and art while visiting a wildlife-rich peatland habitat.
Pupils from Ysgol y Talwrn visited Cors Bodeilio National Nature Reserve to meet artist Manon Awst, learn about its history and the importance of peatland.
It was part of Manon's work in collaboration with Natural Resources Wales (NRW) and Bangor University's BioComposites Centre, to create a sculpture exploring the ecological value of peatlands - Wales' most effective terrestrial carbon stores.
The project, which will culminate with the unveiling of the new sculpture at Cors Bodeilio later this year, received funding from the Arts Council of Wales and is developing alongside the Welsh
Government funded National Peatland Action Programme for peatland restoration and management.
Ahead of the visit, the older pupils took part in a workshop with Manon, experimenting with local materials and composing 'Sticky Verses' (Cerddi Corsiog).
While at the site they were encouraged to explore, sketch and respond to what could be seen growing on the peatland.
Manon, who grew up on Anglesey and is currently studying for a PhD at Bangor University, makes sculptures and site-specific artworks woven with ecological narratives.
She said: "This was a wonderful opportunity to see Cors Bodeilio anew through the eyes of Ysgol y Talwrn pupils and explain how this flat, quiet landscape holds a story which needs to be told in the context of climate change and biodiversity.
"The unique site is on their doorstep, and my hope is the workshops spark their imagination and encourage a deep connection to the fens - something which will stay with them for years to come. That's crucial if we want peatlands like this to be cared for and respected by future generations."
Dr Peter Jones, NRW's Lead Specialist on peatland, said:
"Wales Peatland Action is all about restoring peatlands to address the nature and climate emergencies for the benefit of future generations, so it's excellent to see Ysgol y Talwrn pupils engaging and learning about one of the most valuable land assets of Wales, right on their doorstep.
"Applying science and creativity to learn about nature, as with Manon's project, is an effective means through observation and discovery to treasure the fen's rich biodiversity and the peat's exceptional qualities in storing carbon and regulating emissions of harmful greenhouse gasses."
You can listen to Manon talk more about the project in Cyfoeth: The Natural Resources Wales Environment Podcast available from Spotify, Deezer, Amazon Music.