Celebrate the LIFE of your local wetlands on World Wetlands Day 2020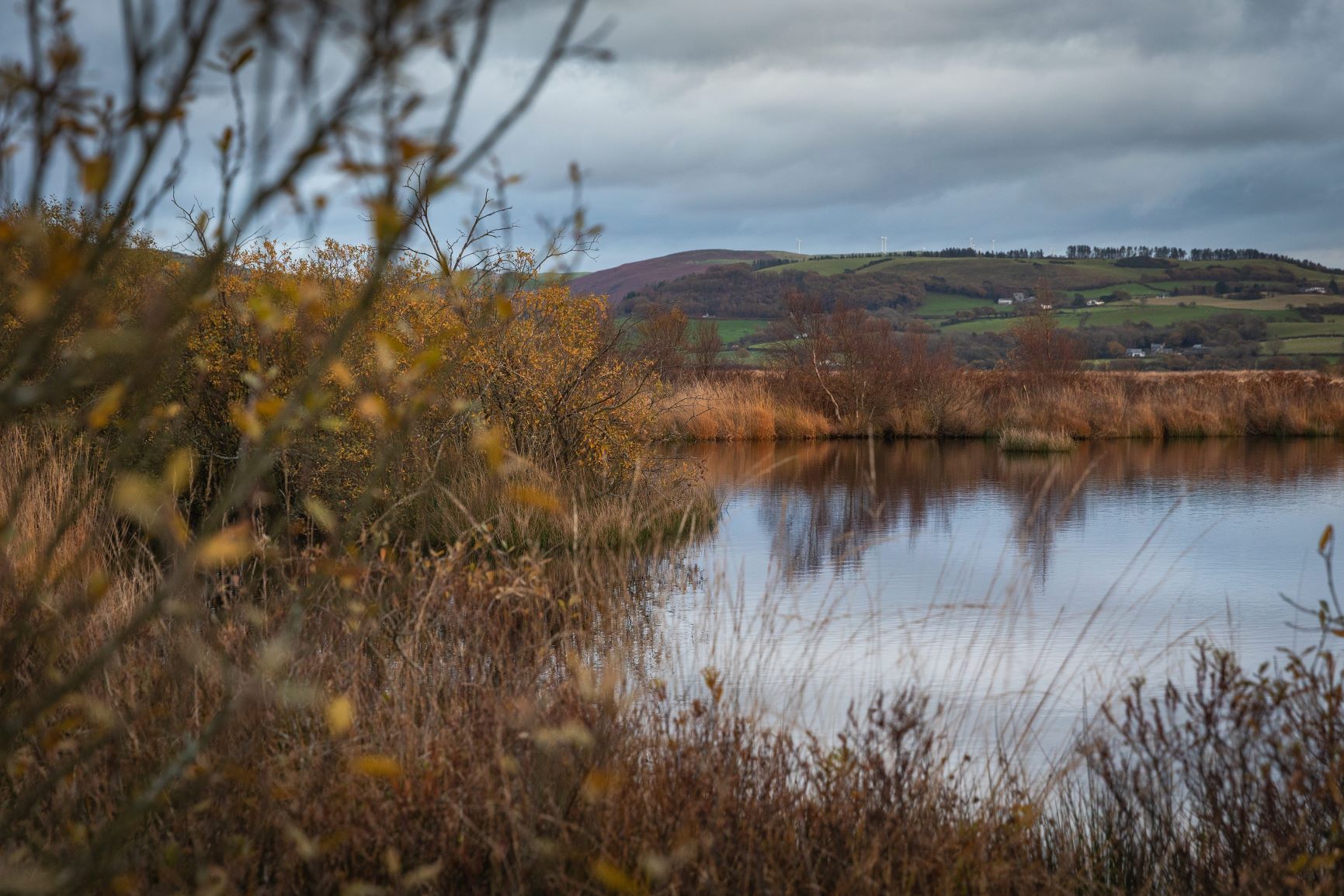 Join Natural Resources Wales (NRW) on Sunday 2 February to enjoy World Wetlands Day, a day to celebrate and learn more about your local wetland habitats.
World Wetlands Day falls on the 2 February each year and is aimed at raising global awareness of the vital importance of wetlands for people and our planet.
On 2 February 1971 the Convention on Wetlands was adopted in the Iranian city of Ramsar. Today the world's most important wetlands are designated Ramsar sites.
Wetlands are not only home to rare wildlife, they also provide many of the things which society relies upon, clean water, flood protection, carbon storage from the atmosphere, and are also great places for people to enjoy the outdoors.
Wales is home to many types of wetlands, including: fens, raised bogs, grazing marshes, swamps, marshy grasslands and of course lakes, ponds and rivers.
Wetlands have a key role to play in the battle against climate change and managing them is vital, because in peak condition they can capture and store massive amounts of carbon that would otherwise be released into rivers and the atmosphere.
This year, as part of World Wetlands Day, the NRW LIFE Welsh Raised Bogs Project in Cletwr, Trer-ddol in Ceredigion will be celebrating the importance of Cors Fochno.
Cors Fochno is one of the largest actively growing raised bogs in the lowlands of Britain with peat up to eight metres deep in places. It is part of the Dyfi National Nature Reserve near Ynyslas, Borth.
For this year's World Wetlands Day join the team to learn more about Cors Fochno raised bog and its role in helping the environment, wildlife and people.
The day will start at 10am with a free guided walk around Cors Fochno, followed by free family activities from 12 noon at the Cletwr in Tre'r-ddol. Activities will include making a 'bog in a bottle' and card games about life on the wetlands. Refreshments will be available at their usual cost from the café.
Jack Simpson, LIFE Welsh Raised Bog Project Officer said:
"As part of celebrating Cors Fochno raised bog, we will also be asking visitors to share their stories and memories of the bog, and to bring along any old photos they have of this unique site."
The four-year EU LIFE funded LIFE Welsh Raised Bogs Project aims to restore seven of the most important raised peat bogs in Wales; Cors Caron and Cors Fochno in Ceredigion and five others across Wales.
Natural Resources Wales manages several wetland Ramsar sites in Wales. Why not visit one this World Wetlands Day, please go to the website to find out more https://naturalresources.wales/days-out/things-to-do/?lang=en
Cletwr is a community shop and cafe in Tre'r ddol, half a mile from Cors Fochno, that offers its own diary of events and activities. For more info please visit http://cletwr.com/