Botanical Survey Planned for Newborough Forest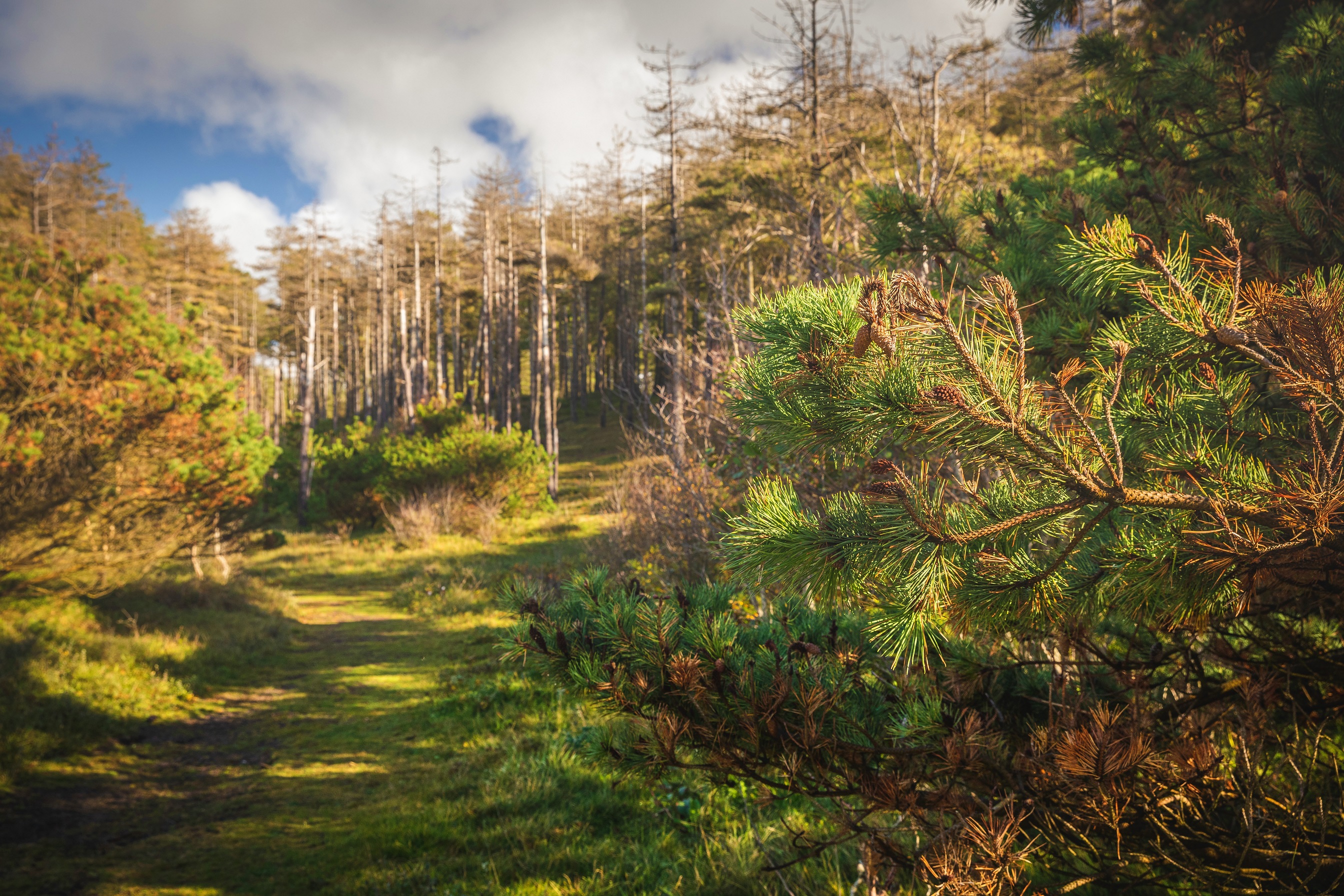 Botanical surveys are taking place at Newborough National Nature Reserve and Forest on Anglesey this spring.
Newborough is home to some of Wales' most precious habitats, supporting a range of rare wildlife such as red squirrels, great crested newts and shore dock.
The Sands of LIFE project, led by Natural Resources Wales (NRW), will carry out a National Vegetation Classification survey - a comprehensive catalogue and description of all the plant communities found within the forest.
Sands of LIFE is a major conservation project currently restoring more than 2,400 hectares of sand dunes, across four Special Areas of Conservation, on 10 separate Welsh sites.
Jake Burton, Sands of LIFE Project Officer for NRW, said:
"Throughout spring, our team of ecological surveyors will be on site to carry out a forest-wide vegetation survey, the first of its kind for Newborough Forest.  
"The survey will establish a baseline for plant species and communities of conservation importance. This will help improve our knowledge so we can continue to protect biodiversity, geology and wildlife of the site.
"The results will also support our delivery of sustainable forest management, safeguarding long-term resilience in relation to the nature and climate emergencies.
"Our monitoring work is designed to be carried out as sensitively as possible to minimise disruption to site visitors.
"We would like to thank members of the public for their understanding, and we will continue to work closely with members of the community and stakeholders on our management of this important, internationally recognised site."
Regular updates will be posted on social media at @TwyniByw on Twitter, Instagram, and Facebook or by searching Sands of LIFE.