Beginning today - NRW's 7 week engagement period on a proposed fourth National Park in Wales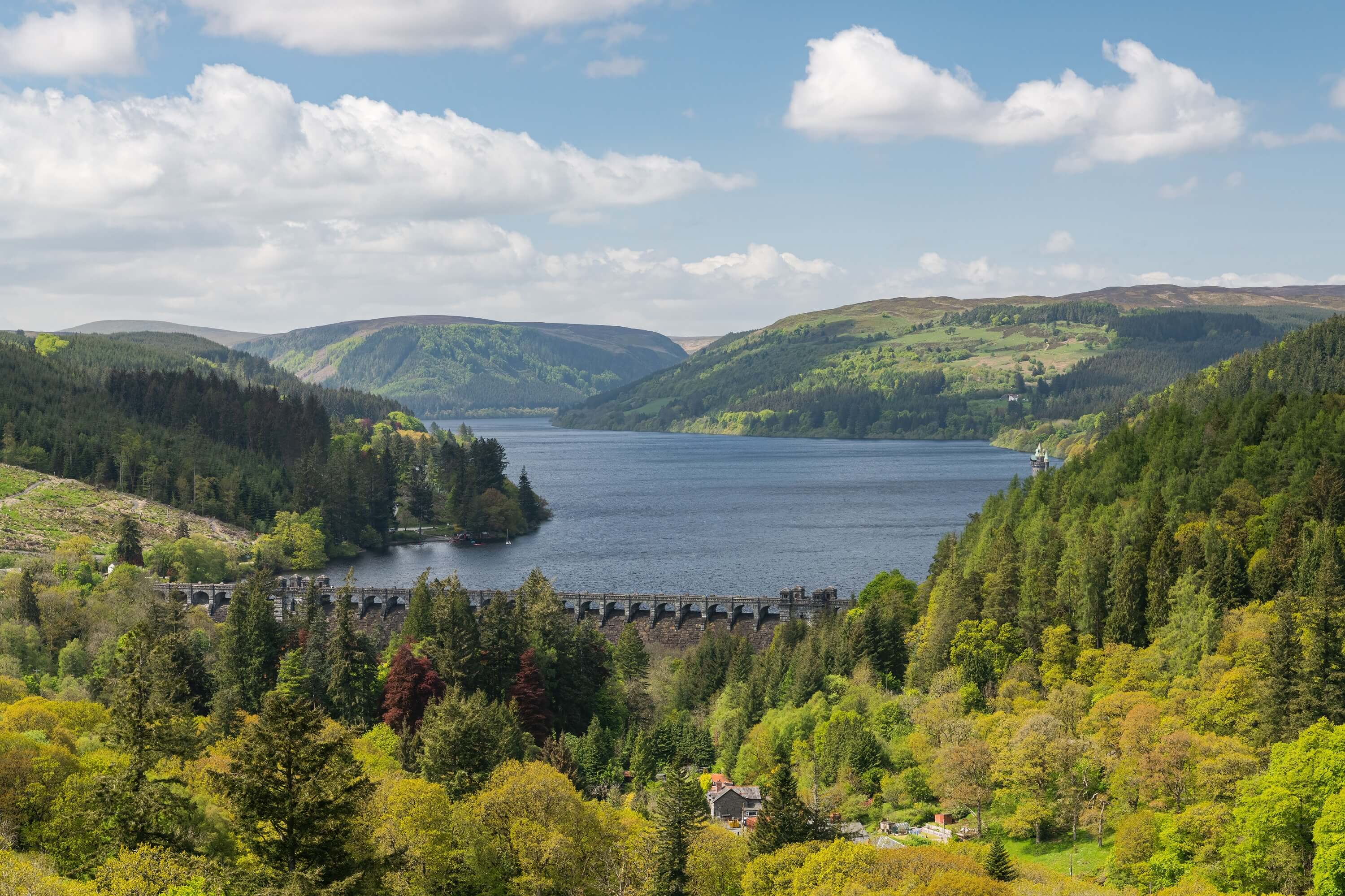 Natural Resources Wales (NRW) are now inviting feedback on an initial Area of Search map for a proposed new National Park in North East Wales.
The engagement period will run from Monday 9 October until 23:59 on Monday 27 November 2023.
Welsh Government has commissioned NRW, as the Designating Authority in Wales, to evaluate the case for a new National Park based on the existing Clwydian Range and Dee Valley Area of Outstanding Natural Beauty (AONB). The case for a new National Park will be considered within the existing Senedd term (2021-2026).
A questionnaire to capture feedback is now live on the project website. This can be accessed at: https://ymgynghori.cyfoethnaturiol.cymru/north-east-gogledd-ddwyrain/national-park-designation-project-engagement-2023
Ash Pearce, Project Manager, said:
We are engaging with local people and groups early in the project to ensure we can capture and understand all the issues and opportunities that relate to the proposed new National Park. We will consider and account for the feedback provided as we work through a series of technical assessments and prepare our informed recommendations. There will be a full public consultation on a proposed boundary in 2024. At this stage, we have identified an area to study and want to listen and understand the significant issues, opportunities and themes affecting the area.
We warmly invite everyone interested in our work, to join us at one of a series of in-person and online engagement events over the next two months. Also most critically, to complete our questionnaire which will ensure that we can capture their feedback.
The events will be an opportunity to learn more about the project, ask questions of the team and share feedback on an early map of the area being assessed.
People will only need to attend one event, be that online or in-person as the information shared will be the same for each event.
Engagement events – October and November 2023:
| Date | Time | Event type | Location  |
| --- | --- | --- | --- |
| Wednesday 11 October | *1pm – 7pm | In-person (drop-in) | Canolfan Ceiriog, New Rd, Glyn Ceiriog, Llangollen LL20 7HE |
| Thursday 19 October | 6pm – 7.30pm | Online | via Microsoft Teams |
| Saturday 28 October | *10am – 4pm | In-person (drop-in) | Llanbedr Village Hall, Llanbedr-Dyffryn-Clwyd, Ruthin LL15 1UP |
| Monday 6 November | *1pm – 7pm | In-person (drop-in) | Public Institute Committee, Park View/High St, Llanfyllin SY22 5AA |
| Tuesday 14 November | 6pm – 7.30pm | Online | via Microsoft Teams |
| Saturday 18 November | *10am – 4pm | In-person (drop-in) | Llangollen Town Hall, Castle St, Llangollen LL20 8NU |
| Wednesday 22 November | *1pm – 7pm | In-person (drop-in) | Trelanwyd Memorial Hall, The Record Journal, Trelawnyd LL18 6DN |
*Drop-in at any time between these times.
People are encouraged to drop by at the in-person events, there is no need to book a place. If interested in taking part in one of the online events, email the project team at designated.landscapes.programme@naturalresourceswales.gov.uk with your name, state your interest (e.g. resident, community leader, landowner, farmer, business owner, organisation representative, etc) and which event you are interested in (the date). These will be bilingual events with simultaneous translation provided.
NRW have prepared procedural guidance setting out the statutory process that must be followed. It is evidence based and allows for engagement and consultation with statutory consultees, the public and other stakeholders. For more information on the project and evaluation process, visit the website at: https://ymgynghori.cyfoethnaturiol.cymru/north-east-gogledd-ddwyrain/north-east-wales-national-park-designation-project