Discovery of two rare bog mosses made on mid-Wales reserve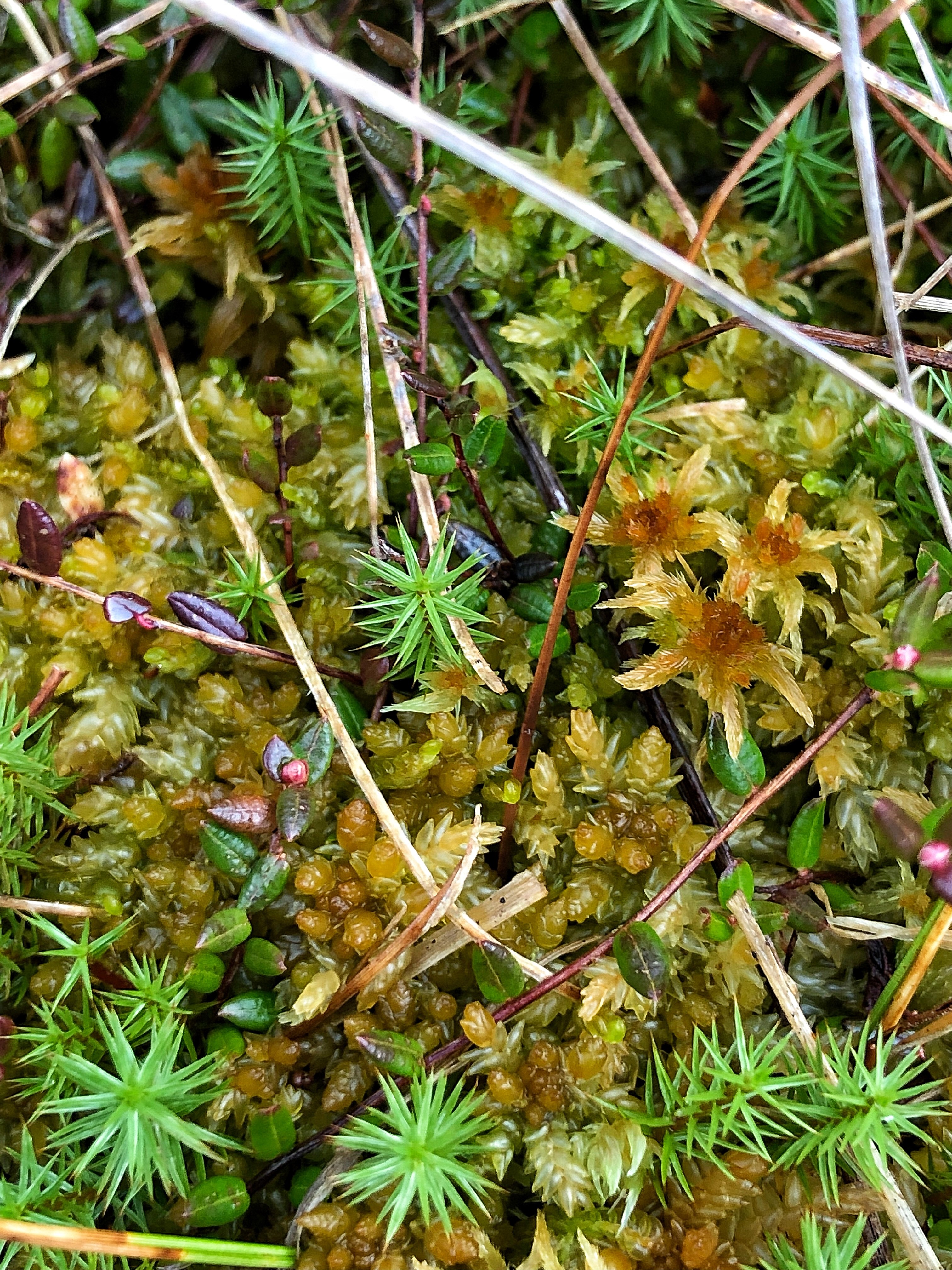 Two extremely rare species of bog mosses have been found on a mid-Wales reserve managed by Natural Resources Wales (NRW).
Baltic Bog-moss (Sphagnum balticum) was recently re-discovered on Cors Caron National Nature Reserve (NNR) in Ceredigion for the first time since 1967.
The population was found growing on areas of the bog that is wet and spongy – ideal habitat for important bog mosses.
Baltic bog-moss is classified as rare in Britain and was last recorded on Cors Caron over 50 years ago. It can be found on just five sites in Britain, as it is usually only found in sub-Arctic areas with a 'continental' climate like Scandinavia, Siberia and the Shetland Isles.
Golden Bog-moss (Sphagnum pulchrum) was also found at Cors Caron NNR, another species not recorded on the reserve for over 50 years. This is its most southerly known location of the moss in the UK. 
Golden Bog-moss prefers a more continental climate but has a more widespread distribution in the UK than Baltic bog-moss, and in Wales is known on a handful of sites including a large population at Cors Fochno, which is part of the Dyfi National Nature Reserve near Borth.
The discovery of both mosses was made by Natural Resources Wales ecologist Dave Reed. He says:
"While surveying Cors Caron for the LIFE Welsh Raised Bogs project I saw a number of locations that had bog-moss with the characteristics of Sphagnum balticum."
"The moss is very small, only 10mm or so across the top with a distinctive branch layout growing in between the stems. After sending my findings to a national expert for verification, I was delighted that they confirmed my findings."
Both Cors Caron NNR and Cors Fochno in Ceredigion are some of the best examples of lowland raised bogs in the UK, and both sites are being restored as part of the EU and Welsh Government funded LIFE Welsh Raised Bogs Project.
The project aims to encourage more rare bog mosses to recolonise more of the bogs' surface and develop a larger, more resilient Welsh population.
There are seven sites being restored as part of the project and all are classed as SACs - Special Areas of Conservation. Only seven raised bog SACs exist in Wales, as almost 98% of the habitat has been lost.
Baltic bog-moss was recorded a few miles north of Cors Caron at Cors Craig-y-Bwlch a cut-over raised bog near Hendre quarry in 2009 by NRW bryophyte specialist Sam Bosanquet as he carried out lowland peatland vegetation surveying.
Sam said:
"After a gap of over 50 years, we thought this species was extinct in Wales. The tiny population at Cors Craig-y-Bwlch raised our hopes that it might also have survived at the nearby Cors Caron."
"Dave's discovery is astonishing: not only did he spot one of Britain's least known mosses, long after most experts thought it had been lost, he also found it in significant abundance and recorded spore capsules for the first time ever in Britain."
Sphagnum (bog moss) is the building blocks of bogs, as it slowly decomposes it forms peat and peat stores carbon from the atmosphere. A diversity of Sphagnum is a sign of a healthy bog, and one that is soaking up tonnes of carbon from the environment, helping in the fight against climate change.
Increasing the cover and diversity of species like Sphagnum will increase the resilience of special and important places like Cors Caron. The LIFE Welsh Raised Bogs Project aims to protect and restore the raised bogs' important carbon stores, re-generate active peat growth and sustain their wonderful biodiversity.
For more information about the project please visit our Facebook page @CyforgorsyddCymruWelshRaisedBog or Twitter page @Welshraisedbog