Bala scheme wins civil engineering award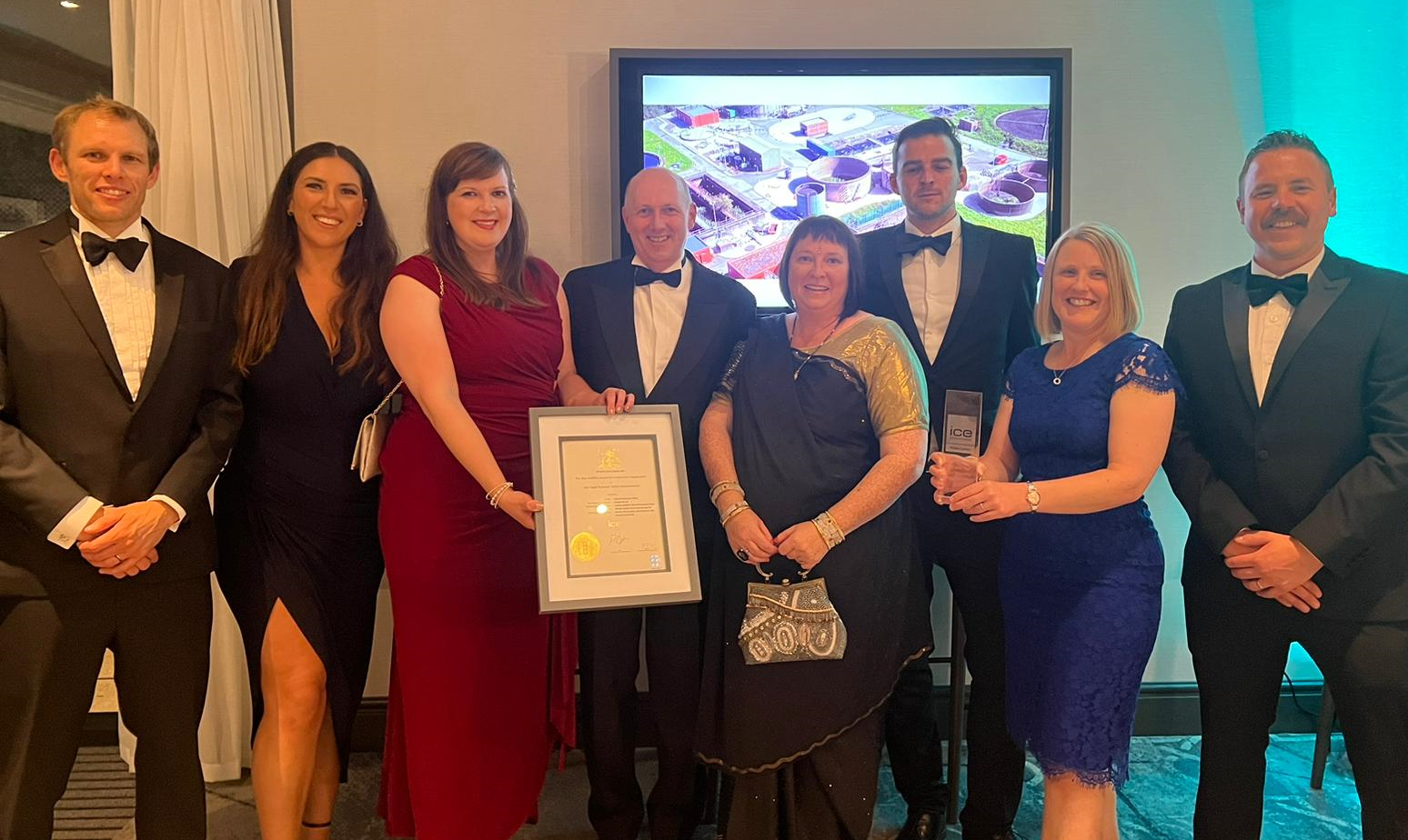 A North Wales reservoir safety project has been recognised at an award ceremony.
Natural Resources Wales' Llyn Tegid Reservoir Safety Improvements Project in Bala was successful at the ICE Wales Cymru Civil Engineering Awards 2023, winning the Alun Griffiths Award for Community Engagement.
The project demonstrated standards of excellence in engagement with the local community with an emphasis on social, economic and ecological matters to ensure future sustainability and wellbeing.
Work at Llyn Tegid took place to enable it to withstand extreme weather events and provide protection to more than 800 properties and was funded by Welsh Government.
It was delivered by William Hughes Civil Engineering, Binnies, Arcadis, Ground Control and Dams and Reservoirs Ltd and involved strengthening the lake's embankments with more than 13,000 tonnes of rock protection.
The work, completed in March this year, included environmental and recreational enhancements such as improved footpaths and new seating areas as well as five hectares of restored natural habitats and new areas of wildflower meadows.
Keith Jones, Director, ICE Wales Cymru, said:
"Our congratulations go to Natural Resources Wales and all those involved in this winning project. Not only has this scheme protected and enhanced the environment but it has also involved the community, ensuring a bright future for residents and the economy. It is an excellent example of the role civil engineering plays in our lives."
Clare Pillman, NRW's Chief Executive, said:
"We are delighted to have been successful at the ICE Wales Cymru Civil Engineering Awards with the Llyn Tegid project.
"The impacts of flooding can be devastating and long lasting. As climate change brings more frequent extreme weather events, the work to strengthen the lake's embankments will help reduce the flood risk to the town of Bala.
"This is an example of the standard of work taking place to help provide a range of benefits to communities across Wales.
"Local people played a key role in shaping the project and their input, particularly concerning the environmental and recreation opportunities, was implemented alongside the work.
"I would like to thank our staff, partners and local communities for helping us deliver this project which forms part of our wider work to ensure Wales is resilient to the impacts of climate change."
The ICE Wales Cymru Civil Engineering Awards celebrates projects of all sizes and scopes from across Wales and took place on September 22 in Cardiff.