Another year of partnership at mountain bike centre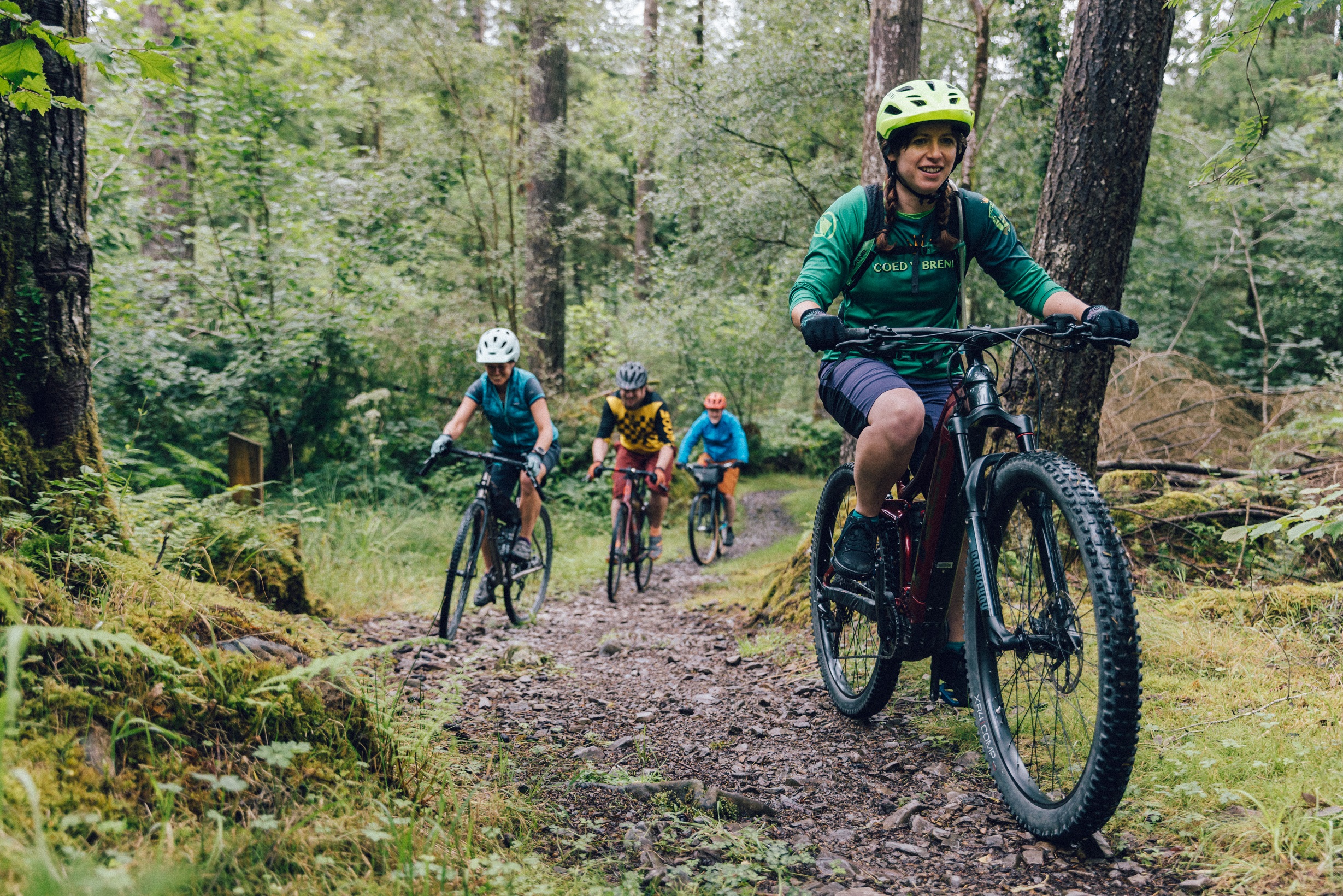 A partnership is looking ahead to another year of helping people get on their bikes.
Natural Resources Wales (NRW), Beics Brenin and Pedal MTB, are embarking on their second year of a partnership at Coed y Brenin, near Dolgellau, offering bike hire, training and events for visitors.
Coed y Brenin was Britain's first purpose-built mountain biking centre and is still one of the sport's top destinations.
Beics Brenin, which offers bike hire and repairs, works with events and training firm Pedal MTB, to encourage the take up of mountain biking among the site's 180,000 yearly visitors.
A total of 571 equivalent days of training were delivered at Coed y Brenin between January and September last year with courses including kids' camps, family group coaching, guided rides, core skills and fundamentals as well as British Cycling training and assessments.
Events organised on April 30 and May 1 last year for key workers during the pandemic saw the delivery of 76 free coaching sessions, a quarter of whom were new to mountain biking.
Nia Brunning, NRW's Visitor Centres Team Leader for North West Wales, said:
"2023 will be another exciting year at Coed y Brenin with Beics Brenin and Pedal MTB ensuring quality bike hire, training and coaching opportunities for people of all ages.
"We will also be working with Pedal MTB to hold a number of events throughout the year to encourage more people to come and experience everything Coed y Brenin has to offer.
"Being outdoors and visiting places like Coed y Brenin helps to reconnect people with nature to better understand the environment and the role it plays in their lives, as well as helping keep fit and active.
"Our visitors make a significant contribution to the local and sustainable economy and this partnership working helps keep up the fantastic offer we have here.
"This well-established and well used site offers us the opportunity to manage a large area of land in a sustainable way."
Toby Bragg, Events and Communication Manager, Beics Brenin, said:
"Our partnership with Pedal MTB and Natural Resources Wales allows riders to embrace new challenges with confidence and gain new skills via an enjoyable learning and bike hire process.
"The results speak for themselves, we see it in the rider development and in the smiling faces at the end of a day's training or riding.
"We are looking forward to this year during which we will see the rollout of a range of new training course options and the continued expansion of training opportunities at Coed y Brenin."
Al Seaton of Pedal MTB, said:
"We are extremely pleased to continue our partnership so riders can access the best mountain bike experience at Coed y Brenin.
"Pedal MTB, Beics Brenin and NRW share the same goal, to deliver a good variety of high-quality training options, allowing easy access to skills and knowledge that will improve safety, build confidence and help riders better enjoy their time on the trails."