Action targets illegal waste carriers in North Wales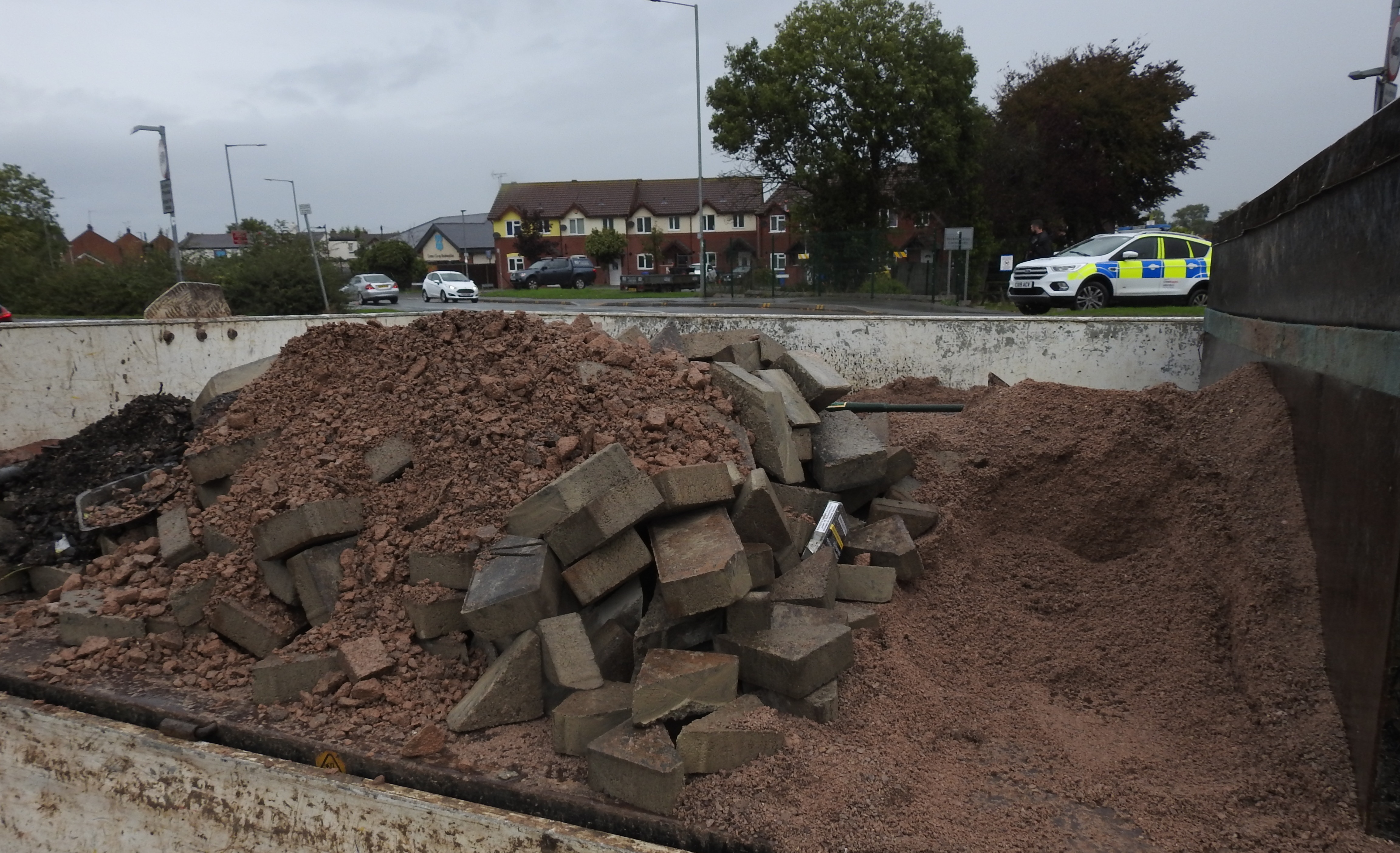 Enforcement operations have been held in the Caernarfon and Bangor areas to clamp down on illegal waste carriers and illegitimate waste sites.
Natural Resources Wales (NRW), North Wales Police and the Driver and Vehicle Standards Agency (DVSA) worked in partnership to target criminals who use the roads to commit waste offences.
Vehicles carrying waste were actively targeted on October 6 and 17 as part of an ongoing series of operations across North Wales.
Any suspected vehicle was stopped by North Wales Police to determine if there was any waste on board and where it was due to end up.
If any waste offences were found to have been committed, NRW officers used the most appropriate enforcement response, which included issuing advice and guidance notices.
Euros Jones, Operations Manager for North West Wales, said:
"Working in partnership with the DVSA and North Wales Police sends out a strong message to those who seek to profit by breaking the law, that Natural Resources Wales will not tolerate any harm to North Wales communities or damage to the environment.
"Illegal waste carriers can have a detrimental effect on legitimate waste businesses that invest and obtain the correct environmental permissions.
"It is essential we take action to protect people and the environment, as well as safeguarding the North Wales waste market.
"We would like to thank the DVSA, North Wales Police and all local authorities who play crucial roles in these regular enforcement operations across North Wales."
Anybody who suspects illegal waste activity in their area should report it via NRW's incident hotline on 0300 065 3000.