Abandoned boats project to focus on the Dee Estuary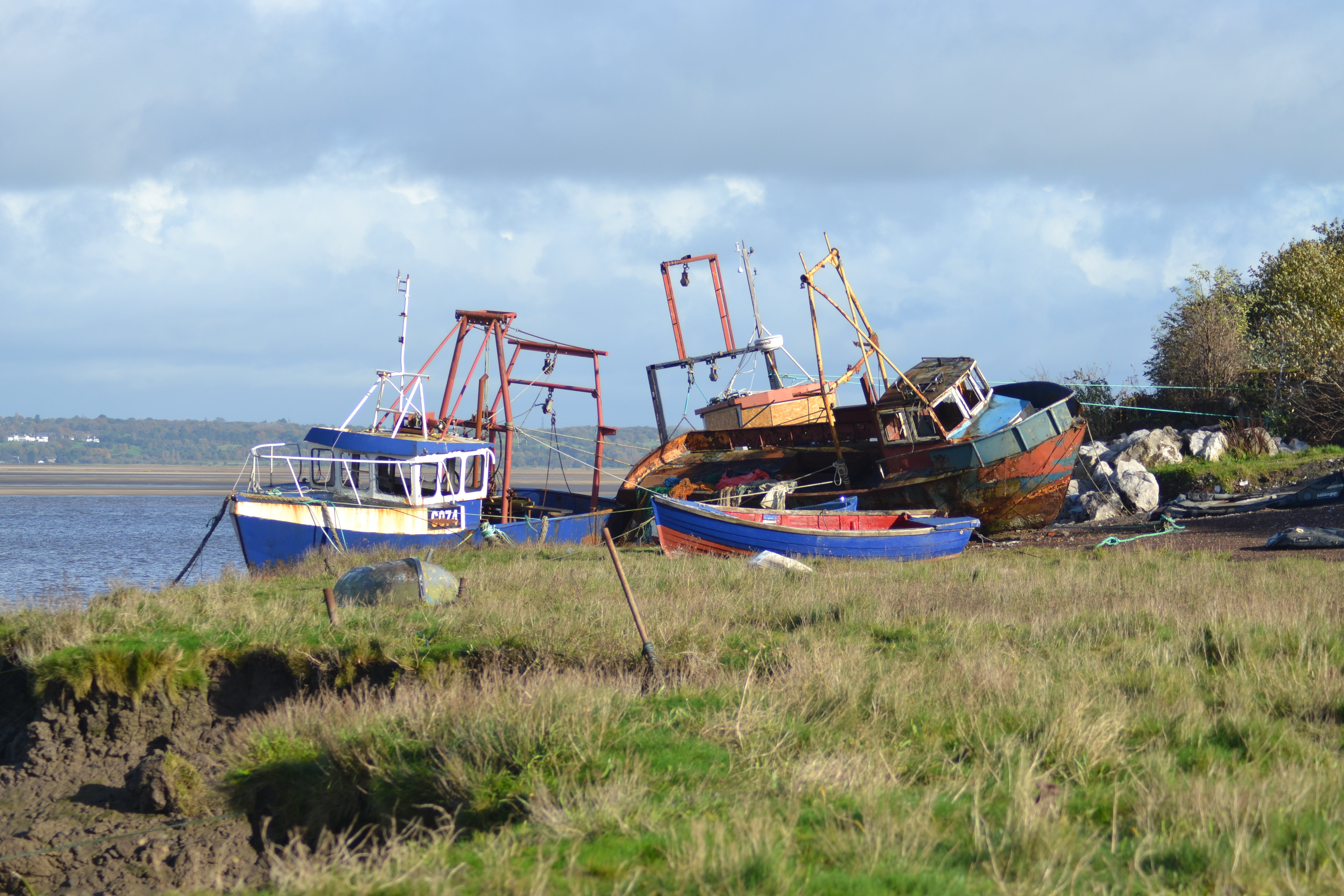 Boat owners in the Dee Estuary are being invited to engage with plans to help tackle the issue of abandoned derelict vessels which are at risk of releasing harmful pollutants into the environment. 
Derelict and abandoned boats around the Welsh coast cause extensive problems in marine protected areas through issues such as loss of habitat extent, as well as releasing microplastics and pollutants from oil, diesel and anti-fouling paint.
Now experts working on the Marine Litter and Derelict Vessel Prevention Project, which is part of the Welsh Government-funded Nature Networks programme, have identified the Dee Estuary in north Wales as the first area to concentrate efforts.
The Natural Resources Wales-led project was launched in 2022 and the project team have identified and mapped the locations around Wales where these problem vessels are, as well as cataloguing them.
Now in its second year, it is hoped that by working with partners and members of the community, removal of identified derelict boats in targeted locations will begin - with the Dee Estuary being the first focus area for this work. In its final year, the project will also produce guidance around boat disposal and will work with stakeholders on prevention of boat abandonment and marine litter.
Invitation to stakeholders: Drop-in session on November 20
Ahead of any work at the Dee Estuary, the project team have arranged a drop in-session on 20 November for all boat owners who keep their vessels in the Greenfield dock, 'The Holy' in Bagillt or in Connah's Quay to learn more about the project and to collaborate.
The drop-in session will take place at 3pm on November 20 2023 at the Old School Hall in Greenfield Valley Heritage Park.
Joanna Soanes, Project Manager said: "Ensuring that boats are disposed of appropriately when they approach their end-of-their life requires a holistic approach.
"We hope this project will help develop a 'whole-of-life' vessel management strategy to deliver environmental and social benefits for the future.
"We would like to invite anyone with an interest in helping us achieve this goal by engaging with the project during the drop-in session in Greenfield."
The Marine Litter and Derelict Vessel Prevention Project forms part of the three-year Nature Networks programme funded by the Welsh Government. The programme was set up to address the nature emergency in Wales by increasing biodiversity, improving the condition of protected sites and enhancing the resilience and connectivity of habitats and species.