Acorn Antics
Money really does grow on trees!
Please note the Acorn Antics campaign is not running in 2020 due to Covid-19 restrictions.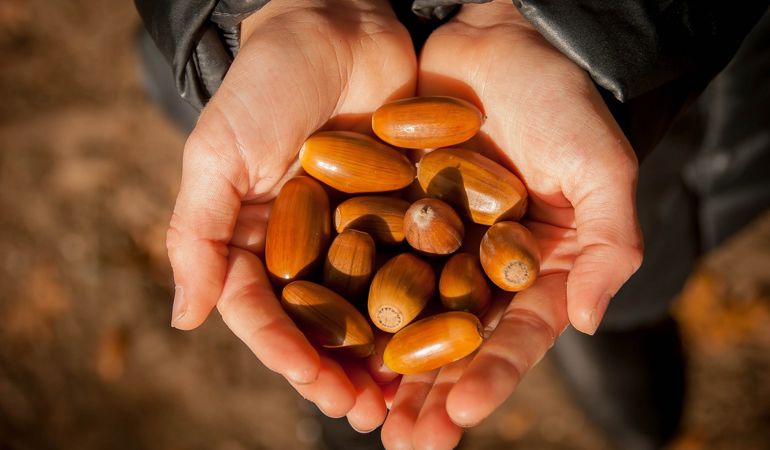 Collect seeds from trees and help raise funds for your education group
Each year we run our Acorn Antics campaign to highlight the importance of seed collection and help grow more trees from locally collected seeds. 

The acorns that are collected will help us grow native trees from the seed of healthy, local, tree stock whilst encouraging learners big and small to get outside in the fresh autumnal air and connect with our wonderful Welsh natural environment.
Growing trees from seed - Operation Acorn
This presentation highlights how acorns are grown from seed to tree in a tree nursery. Acorns are highly perishable, so with thousands of acorns to plant, it's a race against time to get them in the ground.
Growing trees from seed - Operation Acorn (PowerPoint presentation) 
How do I get involved in Acorn Antics?
Education groups based in Wales or anyone fundraising for their local Wales based education group are welcome to take part.
To get involved email us at education@naturalresourceswales.gov.uk to ask to be added to our Acorn Antics mailing list or receive a registration pack.