What is happening?
We have recently started work to review our flood forecasting, warning and informing service in Wales. The aim is to ensure our services meet the needs of people at risk of flooding.
Before we start this work, we want to understand how valuable they are to you. We also want to hear how they can be made better. 
What are we asking you to do?
The link below will take you to an online survey where we ask 13 brief questions. The questions let you give a quick response on how valuable our flood warning services are to you. There is also opportunity to tell us how they could be better. 
You might feel that you are unable to comment on some questions. If so, please just skip over them. 
We hope you help us by completing the survey which will be available until 28 June 2018.
What do we mean by Flood Warning Services?
NRW is the body responsible for issuing Flood Alerts and Warnings for flooding from rivers or the sea. The illustration below sums up those services, but if you would like to know more please visit the Flooding page on our website.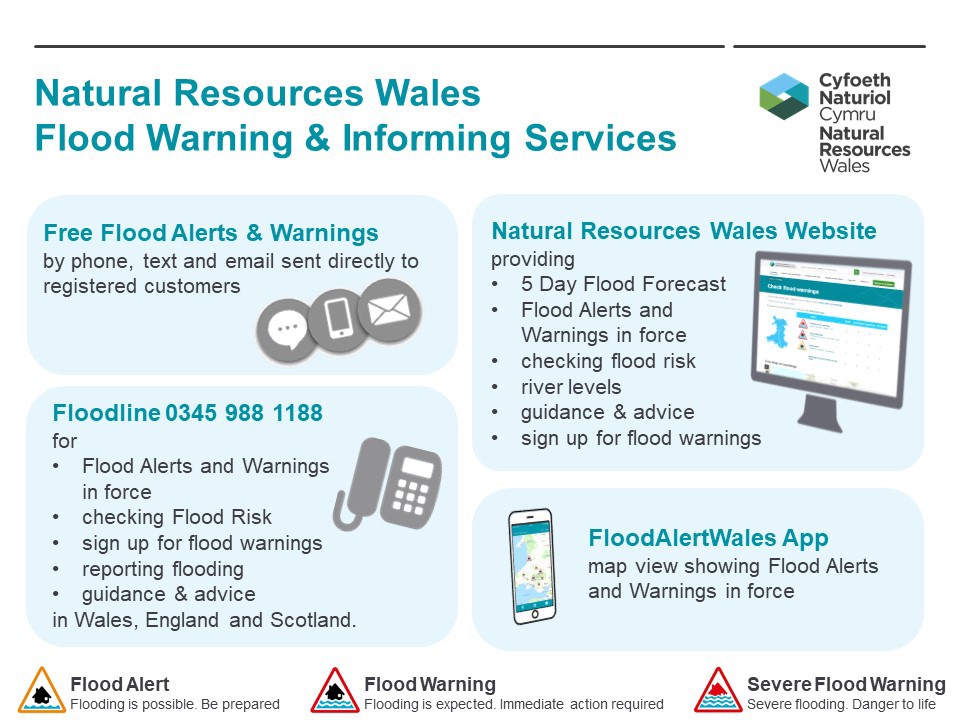 Begin the survey
The survey is available in Welsh and English.
What happens next?
Thank you for taking the time to answer this survey. We also work with the emergency services, local authorities and other organisations to warn and respond to flooding. We are gathering their feedback also so that we have a good understanding of how our flood warnings can benefit everyone affected by flooding.
We aim to complete our review by November 2018.