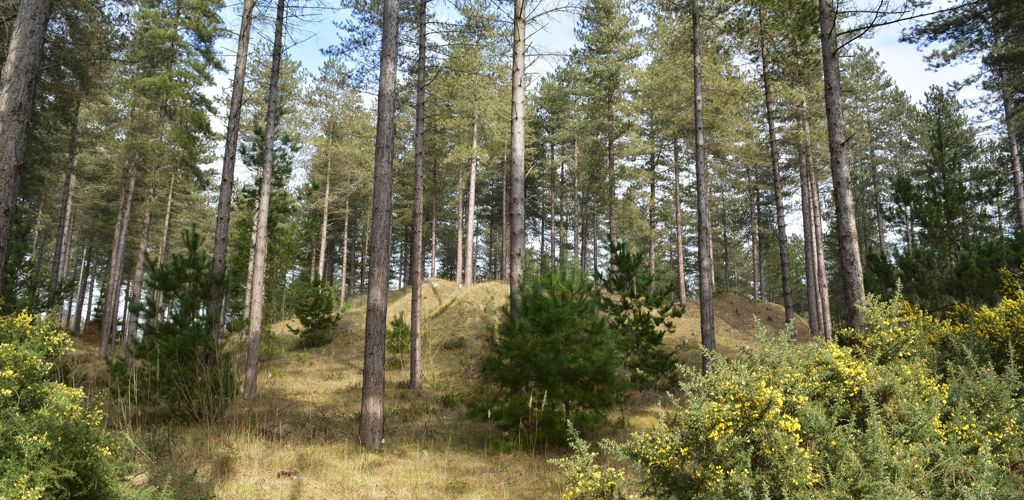 Introduction
Although not included in the National Nature Reserve, the forest is still an important area for wildlife.
Whilst walking one of our trails you might catch a glimpse of a red squirrel or a crossbill, or hear the guttural call of ravens flying overhead as the forest hosts one of the largest raven roosts in the world.
The forest was planted between 1947 and 1965 with Corsican pine trees for timber to protect the village of Newborough from wind-blown sand and to stabilise the shifting sand dunes.
We are now looking to create a forest with a wider range of tree species to be able to cope with the impacts of a changing climate.
We want to make the forest better for wildlife and people whilst still looking after it as a commercial forest, including carefully removing timber and replanting with a range of tree types.
Visiting Newborough Forest
Start your visit to Newborough Forest at the Park at the beach car park or Llyn Park Mawr car park - see the map on our planning your visit page.
For details of waymarked trails and other activities, see what you can do here.
Please note:
Newborough Forest is a mixed use site, please expect vehicles, cycles, horses, people or dogs at any time
Newborough is still a working forest, so some areas may be closed for safety when trees are being felled or timber removed
Please be aware that during peak seasons, especially on sunny days, the Newborough beach car park fills up quickly. Traffic can be very heavy, please be patient
Related document downloads