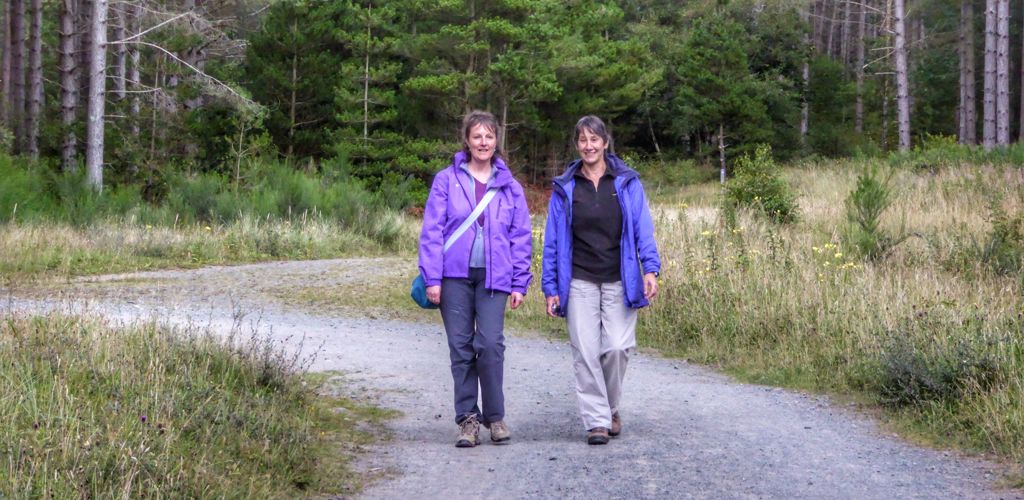 Saint, Sand and Sea Trail
Start: Beach car park
Distance: 5 miles/7km
Time: 3 hours
Grade: Moderate
A family adventure taking in the forest, dunes and island. The Saint, Sand and Sea Trail gives an insight into Newborough's unique geological and cultural features, as well as its history and the legend of St Dwynwen.
Audio trail
The Saint, Sand and Sea MP3 audio trail is divided into sections which correspond to numbered posts along the route. 
The audio trail is one of several on our free PlacesToGo app. We recommend that you download the app to your mobile device before your visit so you can listen to it as you follow the trail.
Please note:
Nature/Animal Puzzle Trail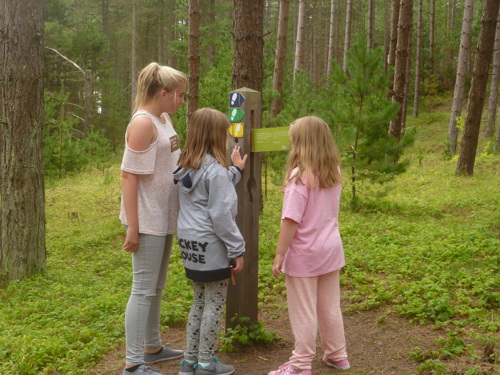 Start: Beach car park
Distance: 1 mile/1.5km
Time: 1 hour
Grade: Easy
Pick up a Family Activities Pack from the dispenser and let the children take the lead as you search for the animals and clues along the trail. The trail starts from the beach car park and continues on sections of stoned forest road and some sandy but uneven tracks before returning to the car park.
Princes and Pines Heritage Trail
Start: Cwnhingar car park
Distance: 2½ miles/4km
Time: 2 hours
Grade: Moderate
Enjoy this circular walk through forest, dune and farmland. There is an audio trail about local stories of hardship, ingenuity and success that have helped to shape the land and the people here over the centuries. Download our free PlaceTales app so that you can listen to the audio trail as you follow the route.
Red Squirrel Trail
Start: Llyn Parc Mawr car park
Distance: 1½ miles/2.4km
Time: 1 hour
Grade: Easy
On the trail meet Sara the red squirrel and her friends and find out more about their life in the forest from our information panels. On the way you'll see some great views of the wildlife lake and the pine forest.
Estuary View Walk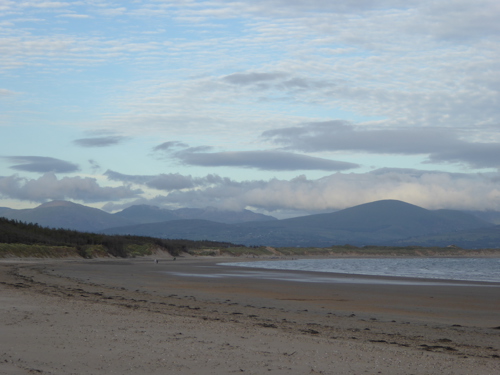 Start: Pen Cob car park
Distance: 1½ mile/2.4km
Time: 1 hour
Grade: Easy
Walk through the forest and alongside the Cefni estuary with its great variety of wildlife. From our two viewing points see if you can spot the elusive osprey hunting for fish in the summer, or take a look alongside the saltmarsh for its variety of plants such as the common reed, Britain's tallest native grass which was used for thatching.
Dune Walk
Start: Braint car park or Llyn Rhos Ddu car park
Distance: 3¾ miles/6km
Time: 2-3 hours
Grade: Moderate
Enjoy the views from the Warren across to the mountains and along the coastline and the amazing display of wildflowers.
Related document downloads