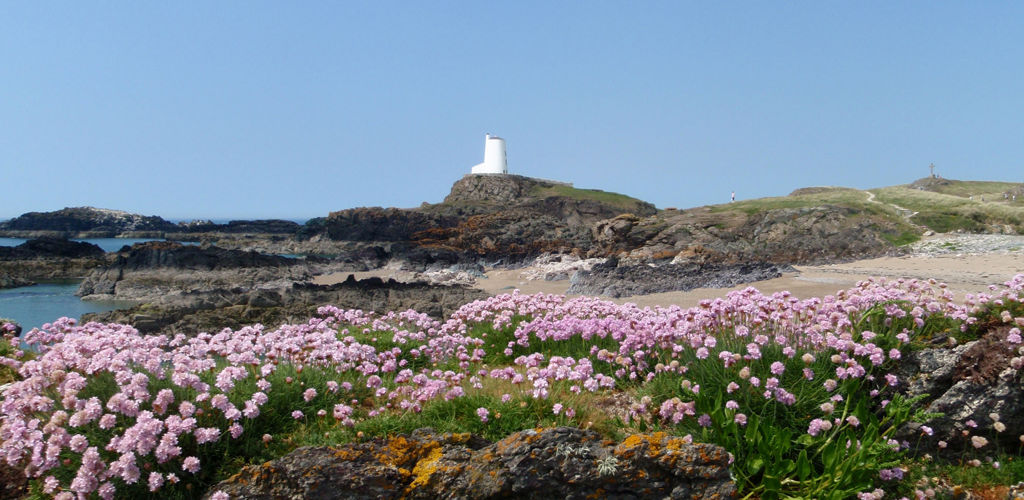 What's here
In 1955 Newborough Warren and Ynys Llanddwyn was declared the first coastal National Nature Reserve in Wales.
The sand dunes, coastal marshes, sandy and rocky shores have been shaped over thousands of years by the wind and sea.
They are home to a dazzling array of plants and animals which have adapted to life in a constantly changing and often challenging environment at the edge of the sea.
Newborough Forest was planted between 1947 and 1965 to provide timber and jobs.
Today it is important for wildlife and popular for recreation.
On calm days the forest acts as the gateway to majestic Llanddwyn beach and on stormy days it offers welcome shelter.
Visiting Newborough
Newborough National Nature Reserve and Forest has several waymarked walking trails to help visitors explore.
There is also an Animal Puzzle Trail for younger visitors, two family friendly cycle trails, a trim trail and a waymarked running trail.
As well as being a popular place to visit, Newborough is still a working forest, so some areas may be closed for safety when trees are being felled or timber removed.
Please note:
during peak seasons, especially on sunny days, the beach car park fills up quickly
traffic can be very heavy, so please be patient
School visits by bus or coach should contact permissionsnorth@naturalresourceswales.gov.uk a couple of weeks prior to any planned visit so that arrangements can be made to escort bus or coach down to allocated parking bays near the main beach car park
Starting your visit
These are the main places where you can start your visit:
There are seven car parks in Newborough Forest and National Nature Reserve - see the map on our planning your visit page.
What you can do
There are a range of waymarked trails and other activities for you to discover this area's views, wildlife, history and culture.
Follow the links below to find out more about each activity:
Planning your visit
Go to our planning your visit page to help you get the most from your visit.
Downloads
Related document downloads
Other places in Newborough National Nature Reserve and Forest, Anglesey