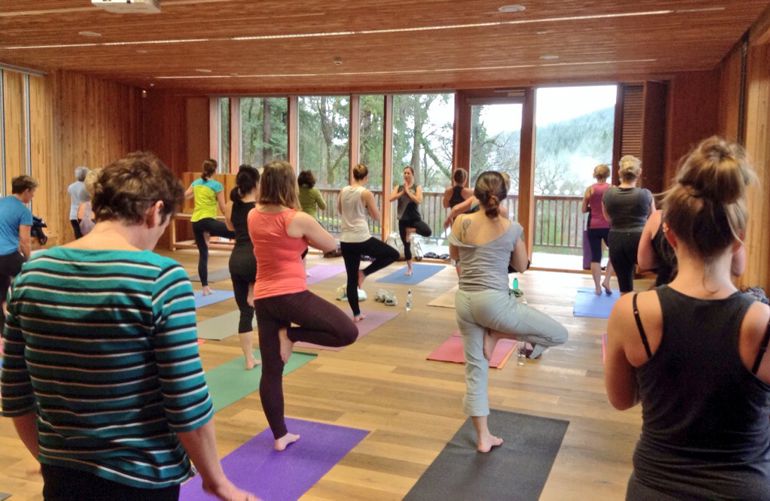 Thursday | 5.30pm – 6.30pm | Coed y Brenin, near Dolgellau
What's going on?
Weekly session every Thursday evening, starting at 5.30pm - 6.30pm in our meeting venue.
Pilates is a system of exercises designed to improve physical strength, flexibility, and posture, and enhance mental awareness. The pilates classes are provided by local Level 3 Instructor Andrea Vaughan. As a runner, swimmer and triathlete Andrea appreciates the benefits that pilates can bring to an active person's daily life.
Andrea has been running a weekly 1 hour group sessions here since late October. This costs just £5 starting at 5:30pm. Participants should bring their own mat where possible, however Andrea will have a number of mats for use at the sessions
How to book your place
Contact Coed y Brenin Visitors Centre for more information.
Phone: 01341 440747
Email: coedybrenin@naturalresourceswales.gov.uk
Where is it?