Although Llyn Tegid is a natural lake, it also needs to be managed under reservoir legislation as the lake's embankments give protection from flooding to the town of Bala. This was seen most recently following heavy rain in March 2019. The lake also plays a vital role in managing floods in the Dee Valley. During an inspection, some issues were raised about the embankments' ability to withstand extreme events in the long-term, although there are no immediate concerns.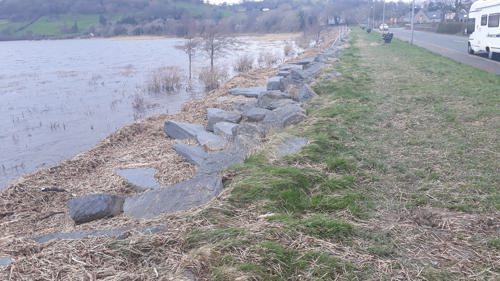 The work is likely to involve strengthening the embankments and improving the lakeshore wave protection (see our Project Consultation Boards). This is part of our work to regulate Llyn Tegid under the Reservoirs Act 1975 and is part of a wider ongoing programme of reservoir safety work across Wales. 
During our initial consultation in Bala last year (July 2018), we discussed some of the tough decisions we will have to take to do this work. We recognise the local concern about the need to remove self-seeded trees, mainly ash (some of which are known to be affected by the ash dieback disease), which are growing in the embankments and weakening them. 
We are often faced with difficult decisions when working to protect communities and the environment and this is no exception. We will however try to protect and retain valuable trees where possible and will be undertaking an arboricultural survey to help inform this process. 
NRW will be working closely with the community to develop areas of the design where we have some flexibility, in particular, on the wider environmental and recreational enhancements associated with the scheme. 
Our Project Consultation Boards from our public consultation event in July 2018 give an outline of what is currently proposed.. We would welcome any suggestions you may have to add to these environmental and recreational opportunities by emailing LlynTegid@cyfoethnaturiolcymru.gov.uk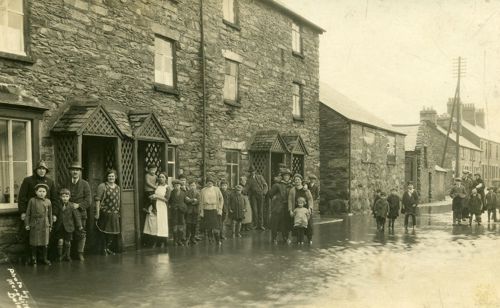 You may notice some ground investigation and ecological survey work being undertaken to help us develop our designs in detail. These will be sensitively managed to minimise any disruption to your enjoyment of Llyn Tegid and its surrounding environment. 
At this early stage, it's difficult to give an overall timescale for the project. However, construction is not expected to start until autumn 2020, subject to the necessary planning permission and other approvals that might be necessary. 
We will organise a range of opportunities for the local community to discuss options with us but if you have any further enquiries at this stage, please let us know by emailing LlynTegid@cyfoethnaturiolcymru.gov.uk
You can find out more about this work by reading our answers to frequently asked questions