Angelsharks in Wales – your help needed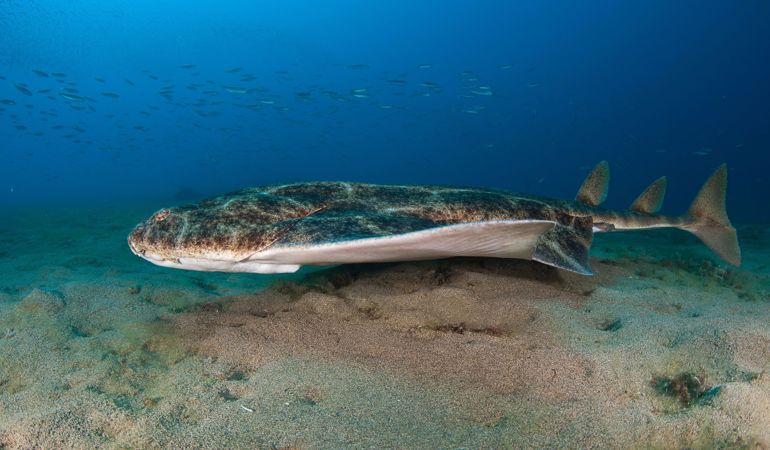 What is an Angelshark?
These large, flat-bodied sharks can reach 2.4m in length. Also known as monkfish or angel fish, they are sometimes mistaken for a ray or mis-recorded as Anglerfish. Angelsharks feed on a range of fish, crustaceans and molluscs and have an important role in maintaining a balanced marine ecosystem.
They were once widespread throughout the North-east Atlantic and Mediterranean Sea but following decades of decline, they disappeared from many regions.
Accidental captures of Angelsharks in Wales show that they are still present here in low numbers.
Information from you will help us to better understand the ecology of Angelsharks  in the waters around Wales. 
How to report your sightings
Please report any sightings. This will help us discover how many Angelsharks use Welsh waters and where they are found.
You can report where you have spotted an Angelshark to:
https://angelsharknetwork.com/#maps
or email tom@llynangling.net
Follow guidelines
It is illegal to target this fish, but if you accidentally catch one when fishing follow our best practice guide to release it in a good condition.
How are Angelsharks protected in Wales?
It is illegal to intentionally disturb, target, injure or kill Angelsharks within 12 nautical miles of Welsh and English coastlines (Schedule 5 of the Wildlife and Countryside Act 1981)
For commercial fishers, it is illegal to target, retain, tranship or land Angelsharks for all EU and third country vessels in EU waters. All discards >50 kg must be logged. (Council Regulation (EU) No. 2017/127)
The Angelshark guidance was developed in collaboration with a number of partners including ZSL, the Welsh Fishermen's Association and the Shark Trust.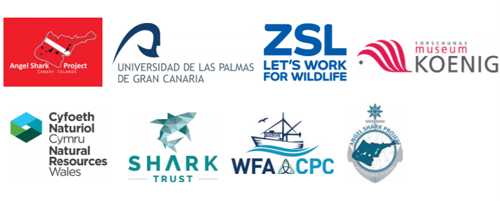 Related document downloads