About this project
The Bont Evans Tree Works and Stabilisation (BETWS) project has been set up to safely fell an area of trees and stabilise the hillside along the A487 trunk road near Ceinws, to the north of Machynlleth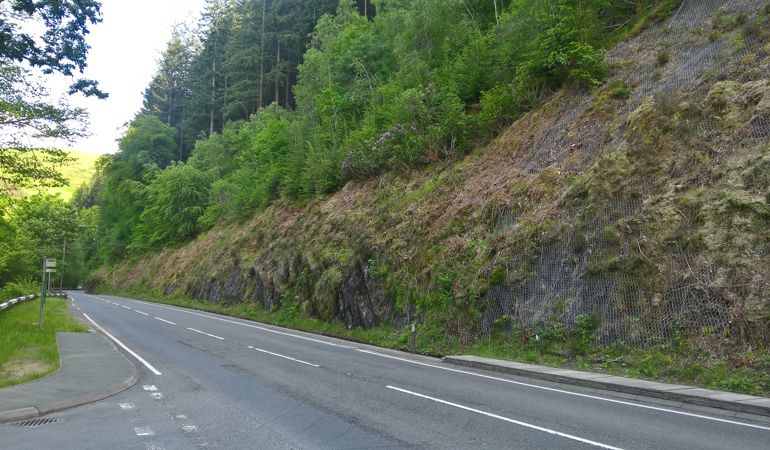 About this project
BETWS stands for 'Bont Evans Tree Works and Stabilisation'. The BETWS project has been set up to protect people by removing the trees and stabilising the bank along the A487 trunk road close to Evans Bridge, Ceinws.
Why are we doing this work
There is an area of large coniferous trees close to Evans Bridge. These are situated on a very steep hillside above the A487 trunk road between Machynlleth and Dolgellau.
The trees in this area are becoming increasingly unstable due to their age, height, weight, condition, growth patterns, exposure to high winds, and steepness of the site.
The risk of trees and debris falling onto the road is increasing each year, and this could lead to unplanned road closures and potentially a major accident. The site is very steep and there has already been two incidents here over the last 15 years which have caused disruption.
When will we start work
Dawnus, our contractor, have been working on the site since November 2017 and we expect the work to take around 18 months to complete.