Views wanted on south Wales long-term forest management plans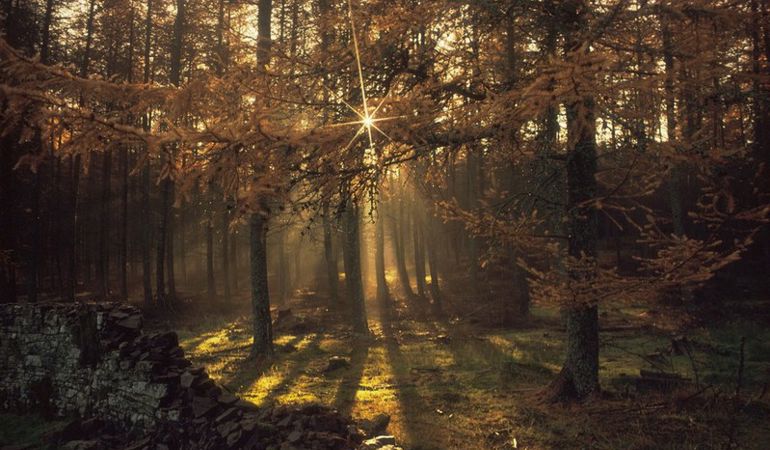 People who enjoy using the woodlands across Caerphilly, Newport and Torfaen are invited to have their say on a long-term management plan developed by Natural Resources Wales (NRW).
NRW – who manage the Welsh Government Woodland Estate across Wales – has developed a 25-year management plan for the 11 woodlands within the Southern Ebbw forest area. This stretches from Caerphilly woods, through Newport and as far as Coed Garw woodlands in Torfaen.
The plan sets out long term objectives and proposals for the future management of the woodlands and the trees within them. It includes strategies for how NRW will continue to tackle 138 hectares of diseased larch in the area.
People can read the plans in detail and leave feedback via NRW's online consultation.
Peter Cloke, Land Management Team Leader from NRW said:
"Our forests offer so many benefits to the natural world and to our communities. They help us in the fight against climate and nature emergencies, provide good quality timber for us to use, and wonderful places for us all to spend time in and enjoy.
"Over the last nine months during the pandemic, these spaces have been more important than ever, providing much needed opportunities for exercise, for family time and for moments of calm.
"We know how valued our woodlands are, and we want to make sure the people who use them have the opportunity to feedback on the plans. This will help us to ensure these areas can continue to meet the needs of the local communities for years to come."
The consultation is open until 13 January 2021.
Anyone wishing to participate but unable to view the proposals on NRW's online consultation can contact 03000 65 3000 and request a hard copy.
Residents who wish to send feedback by post can send it to one of two addresses.
Southern Ebbw Forest Resource Plan
Natural Resources Wales
Hadnock Road
Monmouth
NP25 3NG
All feedback and questions will need to be returned by 13 January at the latest