NRW provides advice on Hinkley Point C sediment sample plan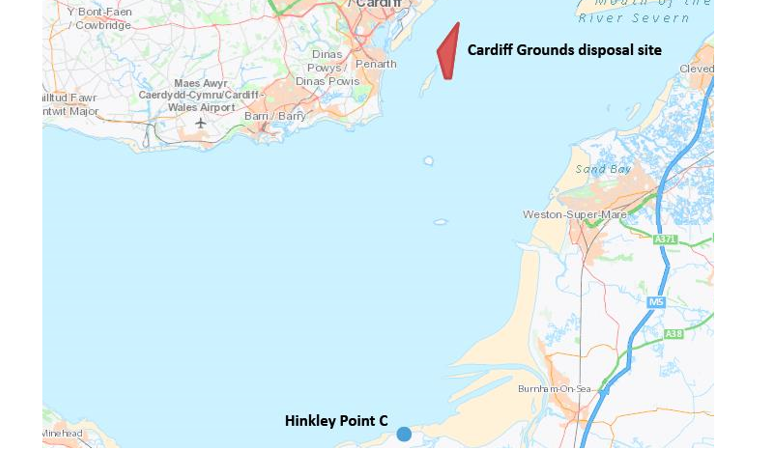 Natural Resources Wales (NRW) has provided pre-application advice to EDF Energy on its plan to sample and test marine sediment from the Bristol Channel before any future licence application for its disposal in Wales.
The source of the marine sediment is the Somerset foreshore in England, part of the construction site of the Hinkley Point C power station.
After considering consultation responses from technical experts, NRW advisors and the public, NRW agrees in principle with the plan but has made a number of recommendations to ensure EDF Energy explains how the requirements of internationally agreed guidance and sampling procedures will be achieved.
EDF Energy will need to consider these recommendations before submitting its final plan to NRW for approval before applying for a marine licence to dispose of the dredged sediment later in 2020.
Should an application be received, NRW's role will be to determine whether the sediment, up to 600,000 m3, is suitable for disposal at sea.
EDF previously disposed of marine sediment from the construction site into a disposal site off the coast of Cardiff in 2018 after it was assessed as safe.
Michael Evans, Head of Operations South Wales Central for NRW, said:
"We'd like to thank those who took the time to respond to our consultation on EDF's draft sample plan. We received 151 responses, which shows the interest that many people across South Wales have in what EDF propose to do.
"The responses have enabled us to highlight the changes needed to ensure that every element of EDF's sample plan complies with international guidance.
 "We know the disposal activity in 2018 caused great public concern, and we recognise that people are also concerned about the new disposal plan, so we will continue informing and engaging with people throughout this process.
"Should we receive a marine licence application and results of the sediment testing, we will thoroughly assess the information. We will also provide further opportunities for people to view and scrutinise the plans through a public consultation before we make a final decision.
"We will only grant the licence if the company can demonstrate it complies with legal requirements and we're confident the proposed activity will not harm people or the environment."
Further information on EDF's draft sampling plan and the pre-application advice are available on NRW's website